News
Happy! Season 2 Release Date, Trailer Cast, and More
You are not imagining this. Happy! Season 2 is coming to Syfy in March, ruder and cruder than ever.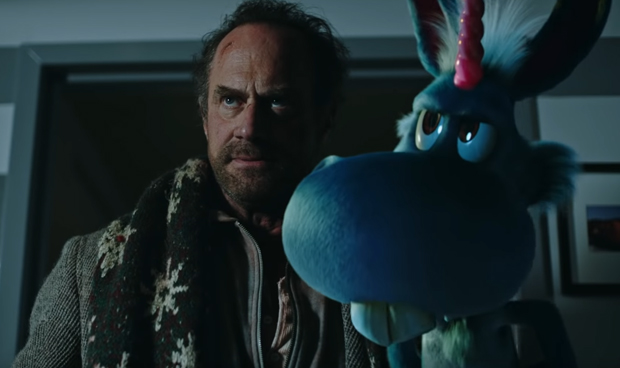 Happy! has Syfy in smiles. The network confirmed Happy! Season 2 ahead of the finale of 2017's Christmas-themed Season 1. The odd couple of Christopher Meloni's Sax and Patton Oswald's animated, blue-winged horse named Happy was a hit on Syfy, which gave the network its best premiere since The Magicians in early 2016.
Based on a graphic novel by Grant Morrison and Darick Robertson, Happy! stars Meloni as Nick Sax, a degenerate ex-cop turned hitman who teams up with an imaginary blue-winged horse named Happy to save a kidnapped little girl. It's lewd, crude series that, if you look hard enough, has heart.
As Meloni himself teased in a NYCC preview, Happy! Season 2 will be "bigger, badder, blow-ier than you could ever imagine." Indeed, the show's official teaser touts things like "geriatric brawls," "psycho Easter bunnies," "the Pope," "cowboys," and "skinless guys."  
Happy! Season 2 Release Date
Happy! Season 2 is set to arrive on March 27. That's less than a month away from Easter…and the Happy! Season 2 trailer makes it very clear that it's going to make Easter great again.
Happy! Season 2 Trailer
The new Happy! Season 2 trailer is here! Nick Sax is on the straight and narrow now. As he makes clear in this trailer. There is no more: drinking, whoring, fill chumps full of hot lead, killing, maiming, drinking (again), kidnapping, carjacking, or arson
Here is the first Happy! Season 2 trailer, a preview clip for October 2018's New York Comic-Con, featuring brief glimpses of the new season and cast interviews.
Happy! Season 2 Cast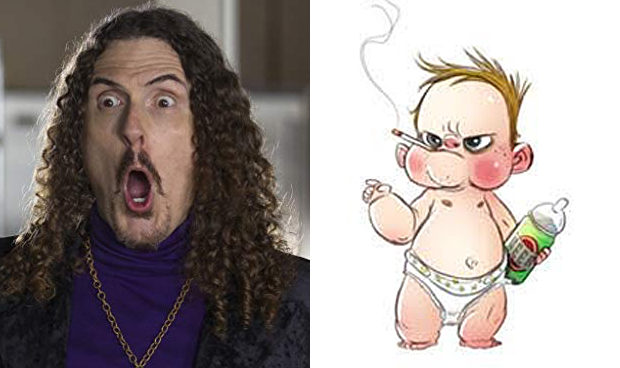 "Weird Al" Yankovic is set to arrive on Happy! Season 2 – in voice form, anyway, according to TV Line. The venerable sultan of satire himself will voice the guest role of "Smoking Man Baby," a character that is, quite literally, what his billing suggests. Indeed, the report cites a description of "toxic masculinity in a diaper" and a "jealous, volatile baby blowhard with full tats and a cigarette always dangling from his mouth." As you can see, some sneak preview art reveals the look of Weird Al's irascible infant.
Ann-Marget, the legendary Swedish siren, was revealed to be onboard for Happy! Season 2, in a bit of casting that – in the irreverent spirit of the series – seems intriguingly random. As she explains in the teaser video, "When Chris [Meloni] called me about doing this show, he said, 'you know, it's really out there.'"
Paul Wight, a.k.a. WWE wrestler The Big Show, will play a guest role this season as a prisoner serving time with fallen crime boss Francisco Scaramucci (a returning Ritchie Coster). A Hall of Fame-bound wrestler in his own right, the 7-foot superstar has banked his share of memorable film roles over the past few decades, perhaps best remembered as Captain Insano in the 1998 Adam Sandler hit comedy, The Waterboy.
As Chris McCumber, President, Entertainment Networks, NBCUniversal Cable Entertainment, expressed in the January 2018 statement that announced Season 2.
"HAPPY! struck a chord with our SYFY audience and disrupted the TV landscape with its unique storytelling and outrageous performances led by Christopher Meloni," adding, "If people thought this season was crazy – I can't wait for fans to see what Grant Morrison, Brian Taylor and the entire cast and crew have in store for Sax and Happy!"
The series also stars Joseph Reitman, Lili Mirojnick, Medina Senghore, Ritchie Coster and Patrick Fischler. Happy! is executive produced by Morrison and Brian Taylor.
More on Happy! Season 2 as we hear it… 
Joseph Baxter is a contributor for Den of Geek and Syfy Wire. You can find his work here. Follow him on Twitter @josbaxter.