News
Hap and Leonard's Relationship Will Be Tested in Season 3
We chat with James Purefoy and Michael K. Williams about how their characters' relationship will evolve in season three.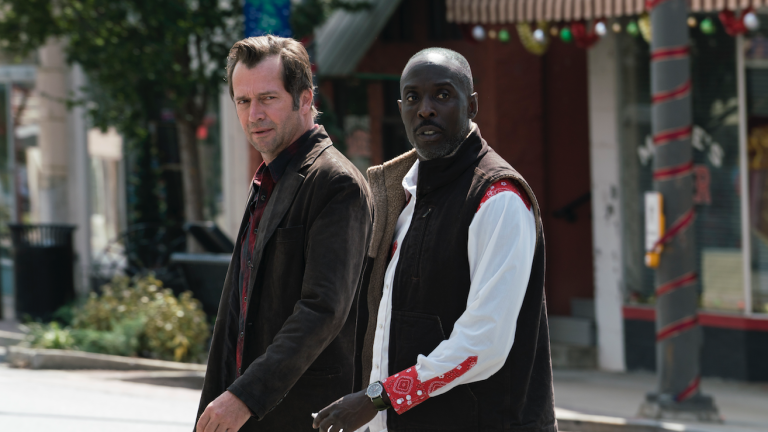 Fans of Hap and Leonard (both the show and the books it is based on) are used to seeing their beloved protagonists in what can be easily described as, "one hell of a pickle." Beaten up, thrown in jail, tossed aside, shot; you name it, it has happened to Hap and Leonard. Avid watchers might think there is nothing else you can do to these poor guys that hasn't tested their mental and physical might already. Well, as we learned while talking to the show's stars, Season 3 of Hap and Leonard ("The Two-Bear Mambo"), puts the boys through their toughest ringer yet, and tests their relationship like never before.
In season 3, as they search for their friend and lawyer, Florida Grange, Hap and Leonard find themselves heading for Grovetown; the East Texas home of the KKK. With its possible corrupt police force, run by Chief Cantuck (portrayed by TV vet, Corbin Bernsen), Grovetown aims to keep Hap and Leonard from ever having a decent day in their lives, again.
In sitting down with James Purefoy, Michael K. Williams, Corbin Bernsen, and the show's creator, Jim Mickle; we learned a little bit of the darkness that the show delves into this go around, as well as the joys and pleasures of having a stable of guest actors enter the Hap and Leonard home. Joining Mr. Bernsen in the guest category this year are Lois Gusset, Jr., Andrew Dice Clay, and Pat Healy.