News
Hanna Season 2 Release Date and Trailer
Amazon Prime Video's Hanna returns for its second season in July, set to showcase new threats.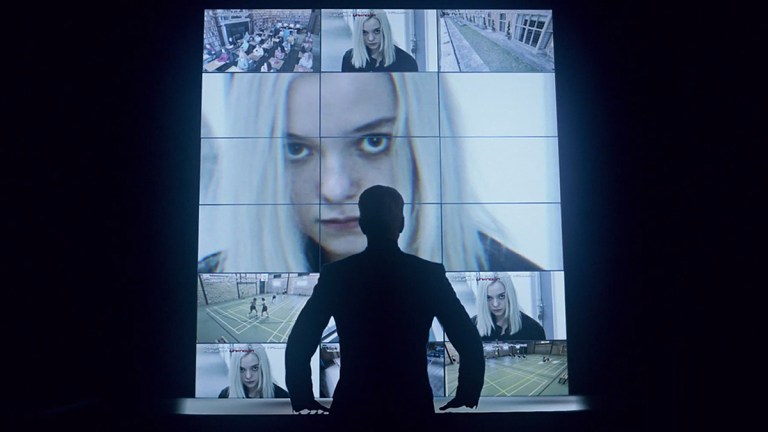 Hanna Season 2 is coming soon to Amazon Prime!
The 8-episode inaugural season of the action-drama—focused on the titular deadly, wilderness-trained teenager who's hunted by a relentless CIA agent— had only just premiered on March 29. Yet, it seems that early metrics and an array of positive reviews (including our own review,) prompted Amazon to announce an early green light back on April 12, 2019 for the second season of Hanna.
Production on Hanna Season 2 commenced in the U.K. and France last fall, and its summer premiere is now imminent.
Hanna Season 2 Trailer
The first teaser trailer for the second season of Hanna has arrived, showcasing the new big bad in town, John Carmichael (Dermot Mulroney), who, having taken leadership of Utrax, is keeping an ominously watchful eye on a newly-bleached Hanna.
Hanna Season 2 Release Date
Hanna Season 2 is set to arrive on Amazon Prime Video on Friday, July 3.
Hanna Season 2 News
A group of newcomers joined the cast of Hanna Season 2, as reported via Deadline.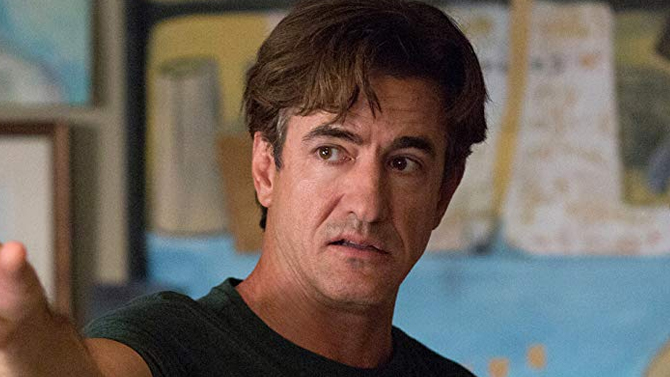 Dermot Mulroney (Homecoming, My Best Friend's Wedding) will play John Carmichael, "a former mentor of Marissa's (Enos) who has taken over the new chapter of the Utrax operation and is determined to see through its ruthless agenda." Clearly the bunch's headlining acquisition, Mulroney, a veteran actor and rom-com king, comes off a run on Hulu's Four Weddings and a Funeral as well as the Netflix-located last episodes of Arrested Development, and can be currently seen as a rival preacher to the titular family on HBO's The Righteous Gemstones, which just landed a Season 2 renewal.
Anthony Welsh (Fleabag, Black Mirror) will play Leo Garner, described as "charming and calculated" and "part of the operations team at Utrax, responsible for indoctrinating the trainees."
Cherelle Skeete (Ordinary Lies, Call the Midwife) will play Terri Miller, "an up and coming CIA officer who has been recruited to play a crucial role in cultivating the trainees."
Severine Howell-Meri (Doctors, Casualty) will play Helen, who joins "a wolf pack of all-girl trainees, which includes returning actresses Yasmin Monet Prince as Clara and Áine Rose Daly as Sandy."
Gianna Kiehl, a newcomer, will play Jules, another one of the trainees.
Additionally, the news about incoming cast members also arrives with revelations on the directorial front.
Creator David Farr will be rolling up his sleeves to direct some episodes for the first time on the series. Also stepping behind the camera this season is French director Eva Husson (Girls of the Sun, Bang Gang) and Icelandic helmer Ugla Hauksdóttir (Trapped).
Hanna Season 2 Details
Esmé Creed-Miles is set for a return to play her title role as Hanna, as if that was in any doubt. She'll be joined by a returning Mireille Enos, who plays CIA operative Marissa Wiegler. Star Creed-Miles chimed in on the initial news of the renewal with a grateful video message.
As Albert Cheng, Co-Head of Television, Amazon Studios, lauds of the renewal in a statement:
"We knew we had something unique with Hanna, and with the added momentum from its special post-Super Bowl preview, Amazon Prime Video customers worldwide agreed." He adds, "Since it debuted only ten days ago, Hanna has had a tremendous response, and we're thrilled with not only how it has performed for us on the service, but with the action-packed world David Farr has created for the series and the stellar cast, led by Esmé Creed-Miles, Mireille Enos, and Joel Kinnaman. We're excited to give fans a chance to see Hanna continue her journey on Amazon."
Hanna is the small screen creation of David Farr (The Night Manager, MI-5), manifesting as an adaptation of the 2011 film of the same name (which Farr co-wrote,) directed by Joe Wright, which starred Saoirse Ronan. Just as the film was major breakthrough for Ronan, the Amazon television adaptation has quickly become a breakout moment for its star, Esme Creed-Miles, whose performance as the eponymous character is consistently cited amongst the praise the series has reaped. Additionally, fans of the AMC-later-Netflix crime series, The Killing, can enjoy former co-stars and police partners, Joel Kinnaman and Mireille Enos, reunited onscreen, this time in an adversarial dynamic.
As Farr expresses in a statement, teasing the direction of Season 2:
"I am very much looking forward to taking Hanna on the next stage of her journey. It's been a wonderful experience so far, and I feel hugely supported by NBCU, Working Title and Amazon. The next season will take us into a whole new imaginative world. I can't wait to explore fresh terrain for this lonely young woman who wants only to belong, but who has to fight every day just to survive."
Indeed, the Hanna series is being hailed as a creative accomplishment that crafts a uniquely identifiable character while avoiding the temptation of superficial clichés that tend to get disguised as empowering moments in female-led action shows and films. As Jeff Wachtel, President, NBCUniversal International Studios explains, "It's a wonderful example of what we look to do as a Studio – a brilliant idea brought to life by a world class creative team."
Hanna Season 2 will continue with Farr in the series driver's seat, in which he serves as writer, executive producer and credited creator. He will be joined by a returning gaggle of producers, with Tom Coan as Executive Producer for NBCUniversal International Studios, with Andrew Woodhead, Eric Fellner and Tim Bevan for Working Title Television, along with Marty Adelstein and Becky Clements and Scott Nemes. Additionally, Laura Hastings-Smith (The Little Drummer Girl, Hunger) will board the series as producer for Season 2.
We will certainly keep you updated here on Hanna Season 2 as the news arrives!