News
Hang Ups: Web Therapy Remake Casts David Tennant, Charles Dance
The heavily-improvised comedy sees therapist Richard Pitt conducting web-based sessions with his patients.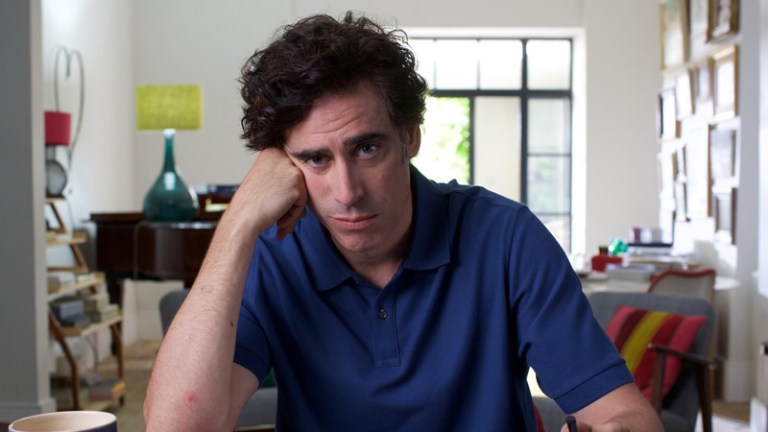 Hang Ups, a British remake of the Showtime series Web Therapy about a therapist who starts seeing her clients via web cam, has just cast some familiar, talented faces.
According to Deadline, David Tennant (Doctor Who), Charles Dance (Game of Thrones), and Richard E. Grant (Logan) have all been cast in the Channel 4 remake, which will see Stephen Mangan (Episodes) playing Richard Pitt, the protagonist therapist. A similar role was played by Lisa Kudrow in the original. Kudrow originated the role in an improvised web series of the same name that inspired the Showtime series, which ran for four seasons before being canceled in 2015.
Hang Ups will run for six episodes and, in addition to the aforementioned, will also feature: Jessica Hynes (Spaced, Doctor Who), Conleth Hill (Game of Thrones), Katherine Parkinson (Humans), Karl Theobald (Primeval), Arsher Ali (The Missing), Celia Imrie (The Best Exotic Marigold Hotel), Paul Ritter (Vera), Tolu Ogunmefun, Monica Dolan, Sarah Hadland, Lolly Adefope, John Macmillan, and Harry Lloyd.
Here's the full, official synopsis:
Stephen Mangan co-writes and stars as Dr. Richard Pitt, a therapist with a chequered professional career, who finds himself at a crossroads in life – a crossroads precipitated by the startling realisation that his life appears to be falling apart at the seams….

After the collapse of his previous group therapy practice, Richard is no longer able to conduct the traditional 50-minute sessions most therapists have with their patients. Instead, he's developed a new form of therapy – weekly quick-fire sessions with his patients which take place online, through a webcam. The few patients on his list present a hilarious and outrageous catalogue of neuroses, phobias, issues, anxieties and psychopathies, but even these short sessions, where he's confronted by everything from the sublime to the ridiculous, are not his greatest challenge… His patience and temperament are stretched to their limit by the daily interruptions of a demanding extended family, errant teenagers and his own trouble-filled past…