News
Greg Berlanti Comments on Andrew Kreisberg's Dismissal
How is Warner Bros. attempting to make its work environments safer for everyone in the aftermath of Kreisberg's dismissal?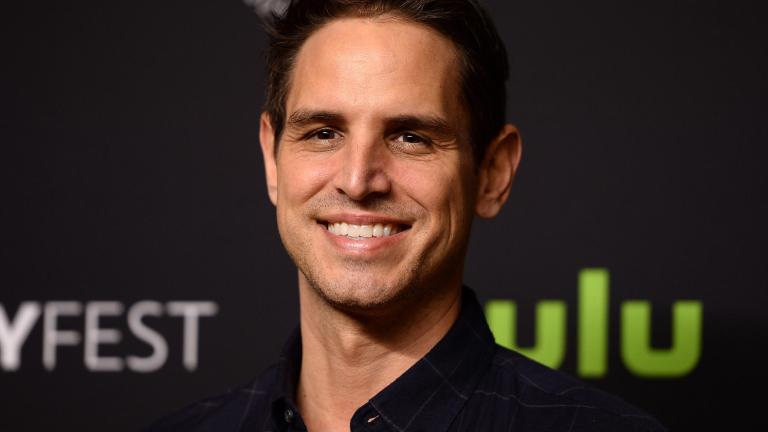 It's been less than two months since Andrew Kreisberg was fired from his position as executive producer on The Flash, Arrow, and Supergirl after 19 men and women accused him of sexual harrassment. Greg Berlanti, the man behind the CW superhero empire is finally speaking up about his reactions to the allegations and what he's done to ensure a safer working environment moving forward.
"I was shocked, I was disappointed, I was confused," Berlanti told Variety. "But my overwhelming desire then and to this moment was how can I fix this, how can I help people that may have been hurt in any way. That is still the predominant feeling I have about all of it. So that supersedes all of the other feelings and emotions."
Berlanti went on to say that he did not know of the allegations until a week before the news broke in a Variety article by Maureen Ryan, when a third party not associated with the shows, called to tell Berlanti about something "deeply upsetting."
From there, Berlanti alerted Warner Bros., who had also just heard of the allegations, and decided to move forward with an investigation. Berlanti and producing partner Sarah Schechter went around to the various sets, writer's rooms, and post-production rooms to speak with employees directly, encouraging them to come forward with anything they had seen in relation to the allegations.
When Warner Bros. completed their investigation, said Berlanti, they presented their findings and determination. Berlanti and Schechter agreed.
"This is particularly disappointing to me that it happened," said Berlanti. "Because, in my career, I really prided myself on creating, I thought, really positive places for individuals to work. And specifically my favorite thing about my job was working with writers in writers' rooms. So the fact that this happened there was really upsetting and disappointing. But again, I see it as an opportunity to learn and to grow and to do my part to work even harder to make sure that I'm creating the kind of atmosphere and environment that I thought that I was."
Berlanti plans to implement practices that give employees the space to speak up about workplace harrassment. For example, he is instituting a rule that executive producers conduct exit interviews for writers who have been let go, in addition to the traditional exit interview conducted by the showrunner. He also plans to have anonymous performance reviews at the end of every season for all departments that report directly to the showrunner.
"Hopefully, I'll find out more stuff from that about what we can be doing better as a company, and that people will feel safe to criticize," said Berlanti. "And, finally, the number one thing I feel like it's my responsibility to do is to create a culture that's really working with Warner Brothers and human resources so that people feel safe to report [misconduct]."
Berlanti said he had not realized the degree to which people found his unapproachable, hoping to remedy that. "I have to make more calls, set up more lunches, have more dinners, fly up more to Vancouver in particular," he said. "It's on me to reach out more to them and to let them know that I'm here and I'm available."
These are all worthy goals and practices, but it seems like, as long as the people in power behind the scenes on these shows are mostly white men, other, marginalized groups won't feel comfortable speaking up. DC held a "Wonder Women" panel at its DC in D.C. event last weekend. During the discussion, The Flash's Candice Patton spoke about the difference of having at least one other woman in the room.
"To have a second person in that costume fitting, to have a producer that's a woman who says: I got your back—you don't want to wear that? You don't have to wear that. You don't want to say that—you don't have to say that."
Greg Berlanti will never be able to be in all places at once, ready to listen to everyone who has a sexual harrassment allegation. That's not feasible, though setting up more avenues, space, and encouragement for reporting misconduct is certainly an important goal.
Past that, Hollywood needs to create a system of greater equality where there is always more than one woman in the room. Call me crazy, but perhaps we could aim for at least 50 percent? Until that happens, until we create spaces where women are not only valued, but represented, there will always be men who abuse their power without consequence.