News
Gotham Season 5: First Look at Shane West as Bane
Shane West's version of Batman-breaker Bane on Gotham Season 5 has been revealed in a first-look image.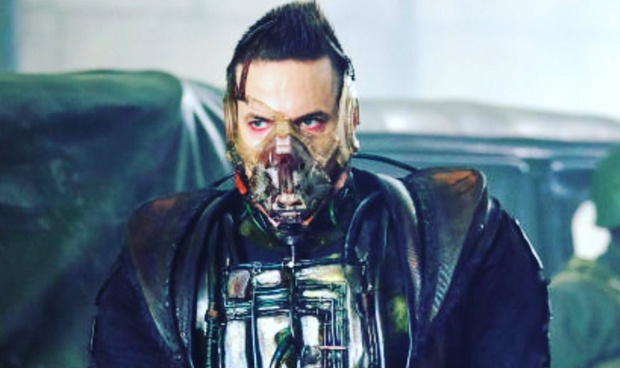 Gotham Season 5 has been teasing a tour-de-force final season that looks to wrap the eccentric Fox Batman prequel series in a satisfyingly poetic manner. Amongst said teases is the debut of the masked muscle-bound Batman-back-breaker and reaper of reckonings himself, Bane, as played by Shane West (Salem, Nikita, ER). Now, the first image of West in full Bane mode has been released.
Here it is, the Gotham-ized version of the brutal Batman antagonist, Bane. – At least, that's what we're being told by writer/producer Tze Chun, who posted the image today.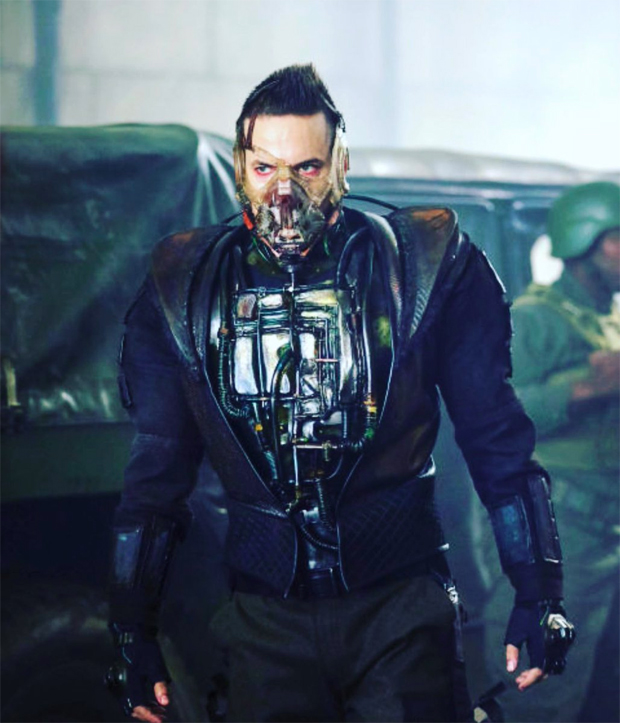 Longtime viewers of Gotham understand that the series, in its – often boundaries pushing – status as a prequel set during a time when Bruce Wayne is a teen, tends to embrace a unique aesthetic that tends manifest as a bizarre stylistic amalgam. You can argue that the 1990s animated iteration, Batman: The Animated Series, effectively implemented something similar. Indeed, we see that West's Bane has received the now-signature Gotham "proto" treatment, which attempts to reverse-engineer the character as we know him to a point when he's just starting to embrace the intravenous drug, Venom, which enhances his strength and aggression.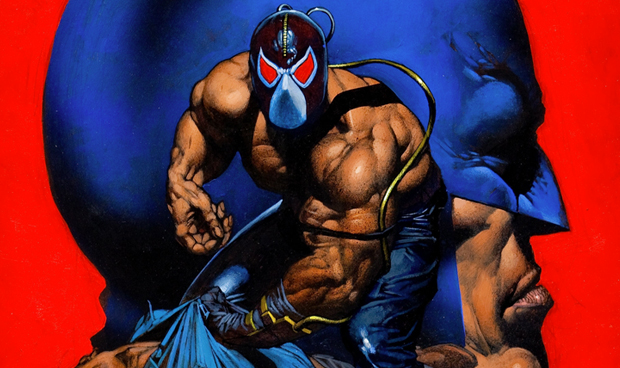 Bane was always destined for big things; an idea signaled by the fact that he was introduced in his own standalone, 1992's Batman: Vengeance of Bane (dated Jan. 1993). Yet, his origin story has been significantly altered in just about every one of his multimedia iterations, notably as a mindless brute in 1997's Batman & Robin and with Tom Hardy's wheezing explosives enthusiast in 2012's The Dark Knight Rises.
His comic origin depicts him as the son of Edmund Dorrance/King Snake, a revolutionary whose failed efforts to overtake the fictional Caribbean nation of Santa Prisca yielded – upon his escape – the bizarre penalty of his young son, Eduardo, serving a life sentence in his place at a brutal prison called Peña Duro. There, he became hardened physically while using the library to enrich himself intellectually. During his lowest of lows, young Bane became obsessed with a vision of a bat; a fear-rooted inspiration that parallels Bruce Wayne's own transformation, which makes Bane a poetic enemy. Of course, Bane's coming out party was the "Knightfall" storyline, in which he freed Arkham Asylum's deadliest occupants, wearing Batman down until a fateful confrontation in which he broke Batman's back.
Indeed, for all of Gotham's anachronisms, the plan with Bane is to generally (emphasis on "generally,") stay within the bounds of the traditional origin story, maintaining his comic tropes. Thus, Shane West's Bane – in Gotham-ized prequel mode – is hardly the muscle-bound back-breaker that we know and love, both as a Bat-villain and in his antihero turns, notably as a member of Secret Six. – With no Bat to obsess over and play against, he seems more like a malevolent Count of Monte Cristo, one who happens to be dressed like a steampunk exterminator. – We'll have to see just how far along Bane is with his addiction to Venom, which he traditionally administers through a pump that sends the stuff directly into his brain.
Gotham Season 5 will kick off a shortened swan song run in early 2019.
Joseph Baxter is a contributor for Den of Geek and Syfy Wire. You can find his work here. Follow him on Twitter @josbaxter.
Read and download the Den of Geek NYCC 2018 Special Edition Magazine right here!