News
Gotham Season 4 Teases New Joker
Gotham stars David Mazouz and Cameron Monaghan rule out a Jerome Joker, but drop a few hints at someone entirely new fitting the bill...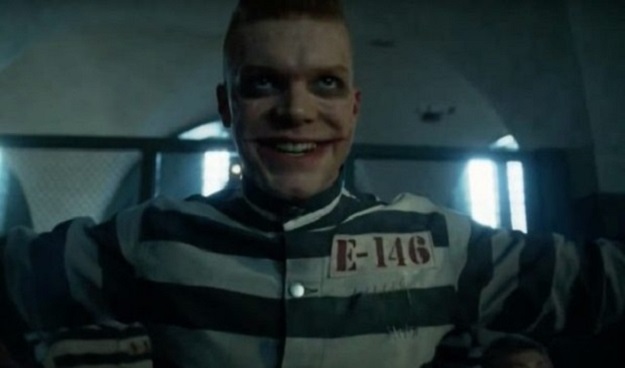 Cameron Monaghan has been absolutely stellar as Jerome Valeska on the sadly-flagging Gotham, but rumors surrounding his character's evolution into the Joker seem to have been finally quashed.
Star David Mazouz, who plays the young Bruce Wayne in Fox's DC series, addressed the Joker issue recently, stating to Discussing Film:
"[Jerome] is not the Joker, that's all I'll say. He's definitely the inspiration for the Joker and the way that the Joker comes into the show, for me, is one of the most brilliant things Gotham has ever done."
Monaghan went on to tweet (and then delete) his own revelation, backing Mazouz up. "I can confirm. What we've cooked up and discussed is something not to be missed. It's a twist on familiar themes, both new and old echoes of the mythos. Something entirely new, but we believe true to the spirit of the show as well as the comics. Proud I got to be a part of it."
Hmm. Well, we're not entirely sure what they've got planned over there in the Gotham writers' room for the Clown Prince Of Crime, but we'll keep you posted as more spoilery details come to light.
Meanwhile, we've got a trailer for episode 12. Entitled 'Pieces Of A Broken Mirror', here it is…