News
Gotham Season 3: First Look at Alexander Siddig as R'as al Ghul
Gotham might not be back until April, but the show just dropped this amazing piece of news.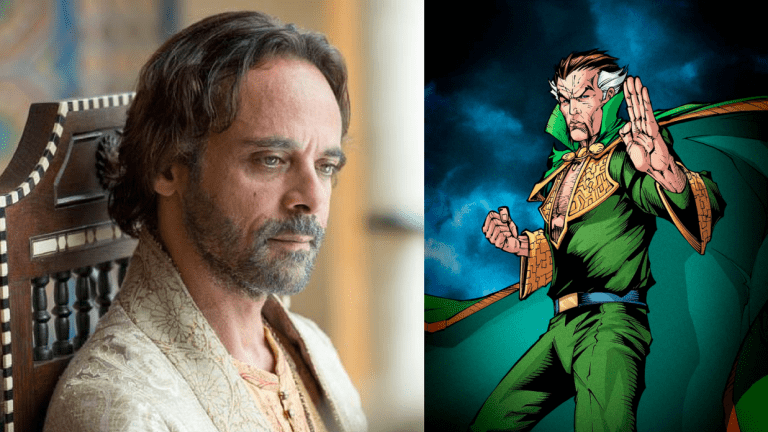 Gothamcontinues its habit of amazing casting. The Fox comic book show cast Alexander Siddig (Star Trek: Deep Space Nine, Game of Thrones) as R'as al Ghul and we have our first look and insight into the realization of the character in the form of a featurette.
It's great to hear Siddig speak so articulately about the part, describing the many sides of R'as al Ghul he hopes to convey in his performance. In addition to teasing that R'as will be trying to replace Alfred as Bruce's father figure, he said: "I can get Bruce to cross a line that he should never cross."
Check out the rest of the featurette here:
Siddig's R'as al Ghul will be a recurring characer for the rest of Gothamseason 3 (which, you know, is only two episodes). Here's hoping he might return as the Big Bad in Season 4.
Here's the official character description from Fox:
As Bruce (David Mazouz) pulls the veil off the COURT OF OWLS, he finds the man pulling the strings is the enigmatic and powerful RA'S AL GHUL. With his past shrouded in mystery, Ra's Al Ghul uses cunning and deception to lay waste to his foes. As the leader of an international criminal organization known as the LEAGUE OF SHADOWS, Ra's Al Ghul will prove himself to be Bruce's most dangerous adversary yet.
Whatever happens, Siddig is a great casting choice — not to mention, as an English-Sudanese actor, one of the few non-white dudes to play the role in TV or film. R'as al Ghul is a Middle Eastern character and one of the underrepresented non-white characters in DC Comics mythology. It's nice to see Gothammaking a choice that so few other live-action (and, sometimes, animated) representations of this character have made.