News
Gotham Season 2 Episode Guide
Everything you need to know about Gotham Season 2 is right here...
Check out our guide to every single episode of Gotham season 2 right here, with trailers, synopses, and links to reviews!
Gotham Season 2 Episode List
Here's where we'll compile official synopses and airdates for all season 2 episodes, as they become available.
Click the titles to go to our full reviews for each already-aired episode.
Penguin is King of Gotham and after a shakeup at the GCPD, Detective James Gordon's moral compass wavers, as he seeks help from Penguin. Meanwhile, Bruce Wayne continues to explore the secrets from his father's office, while GOTHAM newcomers Theo Galavan (James Frain) and his sister, Tabitha (Jessica Lucas), make friends with some unlikely allies, a group of dangerous inmates from Arkham in the all-new "Rise of the Villains: Damned If You Do…"
Original airdate: 9/21/15.
Following his reinstatement, Gordon is thrust onto the high-profile case tracking the deadly inmate escape from Arkham Asylum. Meanwhile, Galavan plans his next move, while Bruce enlists the help of his father's old friend to unlock the secrets in his office, and Nygma attempts to ask out Kristin Kringle (guest star Chelsea Spack) on a date in the all-new "Rise of the Villains: Knock, Knock" episode of GOTHAM.
Original airdate: 9/28/15.
Gordon and Bullock track down a nemesis from the past, leading to a standoff between Jerome (guest star Cameron Monaghan) and Gordon. Meanwhile, a magic show at the Gotham Children's Hospital gala turns into a hostage situation in the all-new "Rise of the Villains: The Last Laugh" episode of GOTHAM.
Original airdate: 10/5/15.
Captain Barnes (Michael Chiklis) is called to duty to create a law-abiding task force, with the help of Gordon. Meanwhile, Penguin gets caught up in a favor for Galavan, and Nygma asks Kringle out on a date in the all-new "Rise of the Villains: Strike Force" episode of GOTHAM.
Original airdate: 10/12/15.
Galavan and Penguin join forces with a dangerous family in Gotham. Then, as the rivalry between the Waynes and the Galavans resurfaces, Gordon struggles to maintain order in the city in the all-new "Rise of the Villains: Scarification" episode of GOTHAM.
Original airdate: 10/19/15.
After Bridgit Pike rejoins her brothers, a new spark of courage ignites within her, as she chooses to take control of her future. Meanwhile, Kringle and Nygma's relationship will take a new step and Penguin and Galavan continue to battle for control of Gotham City's underworld.
Original airdate: 10/26/15.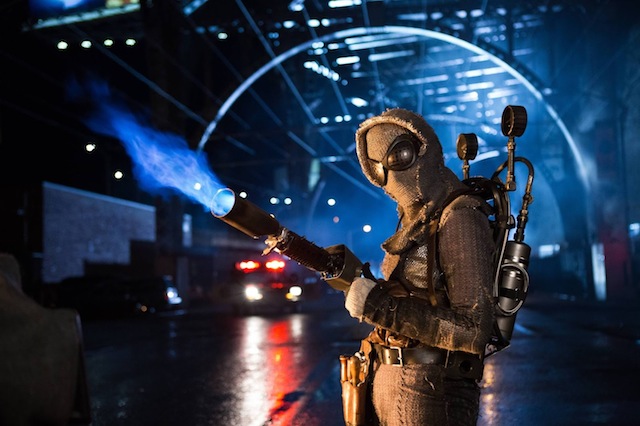 Butch leads Penguin and his men to the warehouse where Gertrude is being held, as Penguin plots his revenge on Galavan for kidnapping his mother. Meanwhile, Nygma deals with the aftermath of a deadly accident in the all-new "Rise of the Villains: Mommy's Little Monster" episode of GOTHAM.
Original airdate: 11/2/15.
Galavan sends Barbara after Jim Gordon, while he tries to make a business deal with Bruce Wayne. Barnes and Bullock are hot on Barbara's trail, and Nygma has a run-in with a familiar face in the all-new "Rise of the Villains: Tonight's the Night" episode of GOTHAM.
Original airdate: 11/9/15.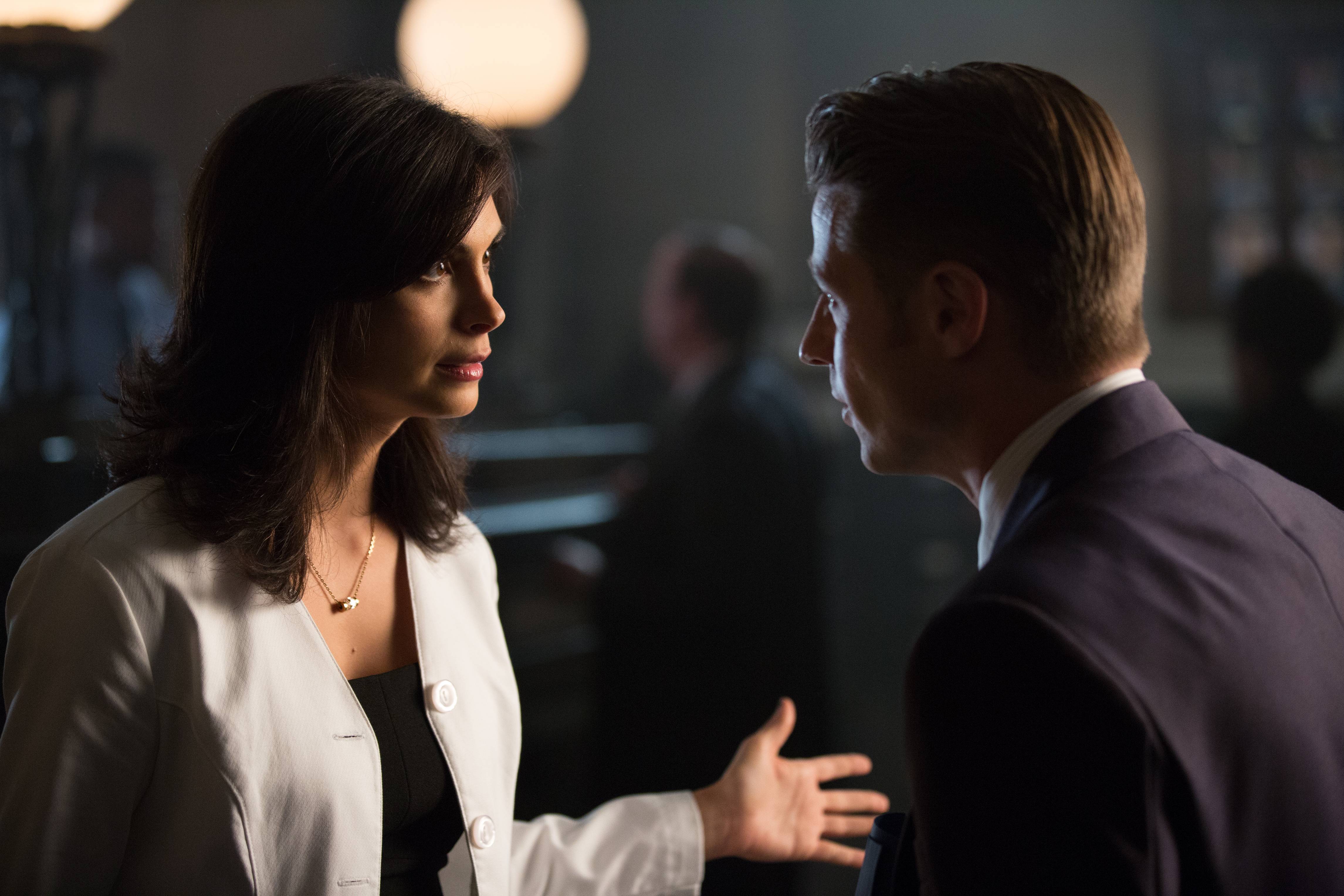 Gordon and Barnes continue cleaning up Gotham, and Gordon comes face-to-face with one of the city's most dangerous hitmen, Eduardo Flamingo (guest star Raul Castillo). Meanwhile, Nygma and Penguin cross paths again, and Bruce pressures Galavan into handing over the name of his parents' murderer.
Original airdate: 11/16/15.
Detective James Gordon (Ben McKenzie) confronts a suspect who is connected to Theo Galavan (James Frain), but falls short of obtaining any information. Meanwhile, Bruce Wayne (David Mazouz) gets one step closer to discovering the name of his parent's killer.
Original airdate: 11/23/15.
When Bruce Wayne is kidnapped, Gordon must look to some unlikely and dangerous allies for help. It is a battle of the villains, and not everyone makes it out alive in the all-new "Rise of the Villains: Worse Than A Crime" Fall Finale episode of GOTHAM.
Original airdate: 11/30/15.
Penguin takes a hit for Galavan's murder, but doesn't let Gordon off easily. Meanwhile, Gordon and Bullock investigate the body-snatching spree of Victor Fries (guest star Nathan Darrow), one of Gotham's preeminent cryogenics engineers.
As Gordon, Bullock and Barnes continue the search for Victor Fries (guest star Nathan Darrow), they are forced to look to his wife, Nora (guest-star Kristen Hager), for help. Meanwhile, Penguin is introduced to Hugo Strange (guest star BD Wong), and Alfred reveals some crucial information to Bruce about his parents' murderer.
Alfred and Selina help Bruce on his quest to find his parents' killer, Matches Malone (guest star Michael Bowen). Meanwhile, Gordon follows up with Edward Nygma on Kristen Kringle's whereabouts and Hugo Strange (guest star BD Wong) continues his treatment to reduce Penguin's aggression.
air date: March 14th
Gordon and Bullock investigate a trail of clues left in a museum robbery, which, unbeknownst to them, were left by Nygma in a dangerous game of cat-and-mouse. Meanwhile, Gordon's past comes back to haunt him when an anonymous person threatens to expose his hand in Galavan's murder. Also, Penguin's visit to some old friends leads him to meet his father, Elijah Van Dalh (guest star Paul Reubens), and Bruce practices his street smarts.
air date: March 21st
After Gordon is removed from protective custody, he begins to face new threats and dangers inside prison walls. In order to survive, he must rely on a new friend, as well as Bullock and other outside help. Meanwhile, Penguin grows closer to his father, while his step-mother and step-siblings move forward with their own plans for the family.
air date: March 28th
In an attempt to clear his name, Gordon steals his case file and approaches Nygma for help. Meanwhile, Penguin discovers his step-family's role in his father's death, and awakens from his conditioning.
Air date: April 11th
After leaving Arkham Asylum, Barbara attempts to make amends with Gordon. Then, Bruce and Alfred track down one of Thomas Wayne's former friends from Project Chimera, but Hugo Strange disrupts their plans.
Air date: April 18th
Gordon and Bruce question Professor Strange about Project Chimera, which leads Strange to send the newly resurrected Galavan to confront Gordon. Meanwhile, Nygma investigates who Professor Strange is.
Air date: May 2nd
Azrael is on the loose in Gotham City, which sparks Penguin's need for revenge. Meanwhile, Bruce enlists the help of Selina Kyle to help track down Professor Strange, as he evades arrest for his experiments.
air date: May 9th
Hugo Strange welcomes a familiar face to GOTHAM after he resurrects Fish Mooney in Indian Hill. Later, Bruce discovers a friend is in danger and teams up with Gordon, Alfred and Lucius, while uncovering more of Strange's experiments.
air date: May 16th
While Gordon, Bruce and Lucius remain at Indian Hill, the city of Gotham will be met with a new threat as Hugo Strange's inmates devise a plan to escape and start their new lives in Gotham.
air date: May 23rd
Gotham Season 2 Storyline
Here's the official synopsis for the season:
"The stakes are higher than ever as Gotham explores the origin stories of some of the most ambitious and depraved Super Villains, including The Riddler, The Joker and Mr. Freeze, and Bruce Wayne (David Mazouz) uncovers more secrets from his father's past."
Well into season 2, Gotham has done a fairly impressive job of fulfilling that promise. We've seen the rise (and fall) of The Joker and Firefly, a stress-inducing turn for The Riddler, and plenty of Barbara-as-a-Harley-Quinn-type.
Gotham Season 2 Villains 
Because if there's one thing Gotham City has in abundance, it's villains, Gotham season 2 will add even more of them.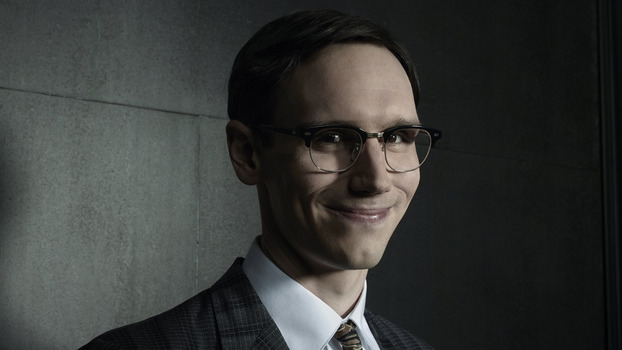 As for who and what we might see in Gotham season 2, it's safe to say that Cory Michael Smith's Edward Nygma will take a more central role as he heads down the path to becoming the Riddler. At the 2015 Fox Upfront event in New York City, the audience was promised both the Joker and Mr. Freeze will appear in season two. 
If there's one thing that would be an absolutely perfect fit for Gotham, it's the Court of Owls, a secret society who have influenced the city's destiny for many years. Well, Bruno Heller promised the folks at ComicBook.com that they're coming.
"The Court of Owls is deep, deep, deep Gotham mythology. The comic book fans know about it, but I would suspect the larger audience is not so familiar. We sometimes have to make a distinction between the 'Nolan-era Batman movie fans' and the comic book fans. It's not that they're two separate audiences, just that there are two levels of engagement. Court of Owls is very much deep DC mythology."
As for when? Well, don't hold your breath. "The Court of Owls is a brilliant conceit that will absolutely be part of our storytelling," Mr. Heller said. "I just won't tell you when."
So far, James Frain's (True Blood, Agent Carter) Theo Galavan has been the major big bad of Gotham season 2. Initially described as "the savior the city has been waiting for…sexy, heroic, and lovingly devoted to his sister Tabitha," it has slowly been revealed just how nefarious Galavan's true agenda is…
"But behind Galavan's altruism is a centuries-old vendetta. Galavan and Tabitha (aka Tigress) will take chaos and violence to a new level in order to bleed Gotham. Their plan will lead to the creation of new villains… and the destruction of others."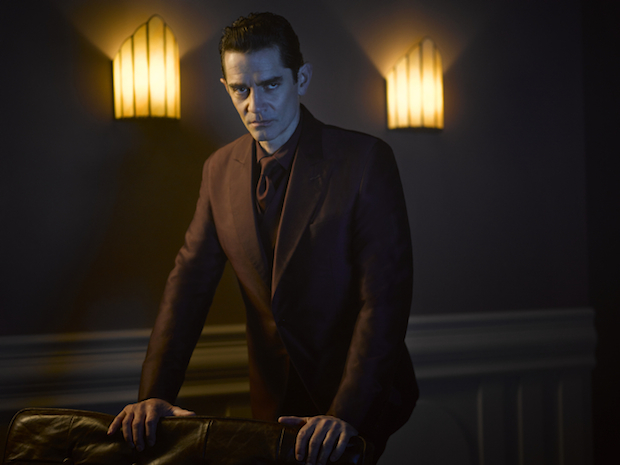 Jessica Lucas (Gracepoint) will play Tabitha. TV Line has what sounds like a rather official description, that also sheds some light on Theo, too:
"Tabitha is the lead enforcer for her brother Theo, a billionaire industrialist hell-bent on taking over Gotham. Described as sexy and violent — and toting a bullwhip! — she's the opposite of her cold and calculating brother, deriving a sensual pleasure from the mayhem she's tasked with making."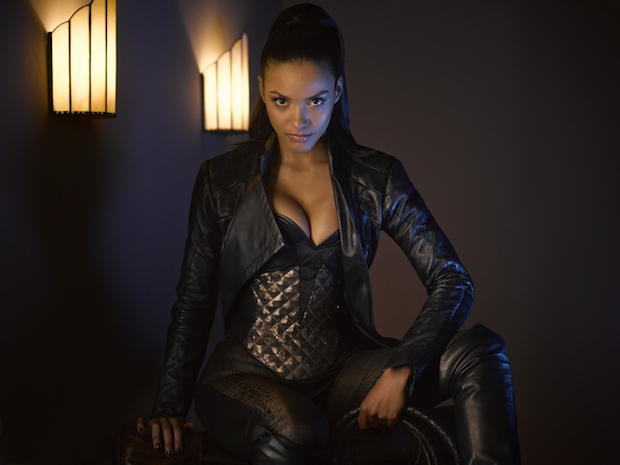 While there is a DC Comics villain known as Tigress, none have gone by the name of Tabitha Galavan. None are particularly distinguished characters, either.
And, because no Bat-stone can be left unturned in Gotham, we've also met Silver St. Cloud much sooner than Bruce ever expected. Natalie Alyn Lind (The Goldbergs) plays the Galavan ward who, though only a teen, seems more than adept as playing mind (and heart) games with young Bruce Wayne as part of Team Galavan's larger machinations.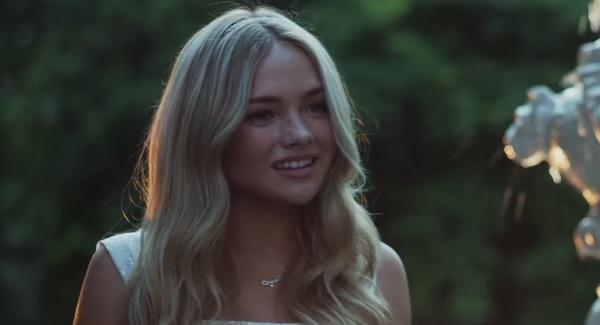 Here's the official description, courtesy of EW: 
Silver introduces Bruce to her uncle Theo Galavan, who just so happens to be a billionaire philanthropist who's running for Mayor. Needless to say, Bruce finds a father figure in Theo, but as for Silver, well, she's described as having a heart beating with dark intent. In other words, she's probably not someone Bruce wants to fall for.
Of course not.
Silver St. Cloud was created by Steve Englehart and Mike Gold, and has been haunting Bruce's love life since 1977. She was an adult then. She's a child now. Because…Gotham.
BD Wong (Jurassic World) has been cast as Hugo Strange for Gotham season 2, according to USA Today. Strange will be the head of Arkham Asylum on the show. The character first appeared in Detective Comics Vol. 1 #36 in 1940.
New mercenary hitman The Knife is played by Sons of Anarchy alum Tommy Flanagan. The Knife debuted in "Son of Gotham," the season's tenth episode.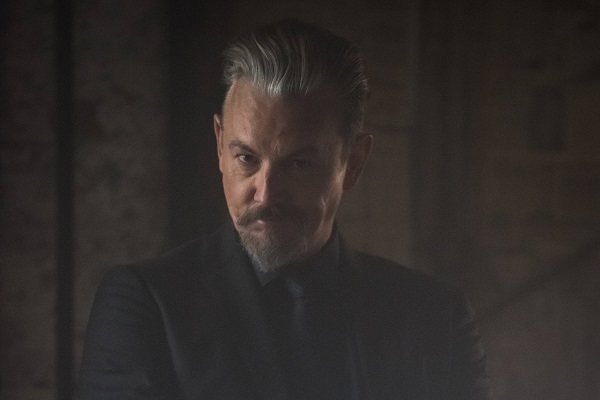 Gotham Season 2 Cast
Harvey Dent will keep marching towards disfigurement this season. It's appropriate, perhaps, that Nicholas D'Agosto has been upped to "series regular" for Gotham season TWO, isn't it? Perhaps his second season as Harvey Dent will more than double his screen time? It allows extra opportunities to explore the duality of his nature, and…oh, you get the point. This is still more subtle than anything that show has ever done.
(He's Two-Face, y'know.)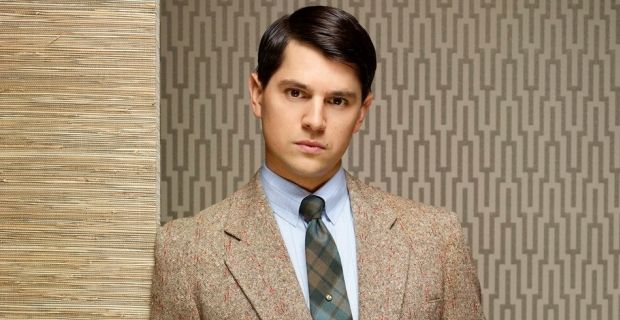 Anyway, he confirmed the news on Twitter:
— Nicholas D'Agosto (@nicholasdagosto) 
May 27, 2015
Dent was featured in recently-aired episode season 2, episode 7 — "Mommy's Little Monster" — but, thus far has not had much to do. Presumably, that will change as the season progresses.
Michael Chiklis (The Shield, The Commish…if anyone remembers that gem) has joined up as a Gotham series regular. Chiklis plays Captain Nathaniel Barnes.
Here's the official description of Captain Nathaniel Barnes (courtesy of TV Line): 
"Barnes lands on the Gotham City Police Department like a tornado, ripping out the dead wood of the city's police force. He is a law-and-order zealot; unafraid of making enemies on either side of the law. For Gordon (Ben McKenzie) is a hero and a mentor, someone with whom he can share the burden of heroism. Captain Barnes proves himself to be a strong ally to Gordon (Ben McKenzie), but one day he will make an equally powerful enemy."
As far as I can tell, Nathaniel Barnes is a creation of the show, and doesn't seem to have any comic book roots.
As TV Line previously reported, Morena Baccarin, who plays Dr. Leslie Thompkins, has been upped to series regular for Gotham season 2, so we'll continue to see more of her.
Paul Reubens will reprise his role from Batman Returns as the Penguin's father. Y'know, as ridiculous as Gotham often is, having it function as a prequel to the ridiculousness of Batman Returns makes perfect sense.
We have two new additions to the cast. Lori Petty (Tank Girl, Orange is the New Black) has joined up as Jeri, "the flamboyant and enigmatic hostess of an underground club where mass murder and art are celebrated in equal measure." (via Variety) There's more, too:
Jeri gives clues to Bruce Wayne (David Mazouz) during his hunt for his parents' killer, but she and her gang of merry maniacs are less helpful when Jim Gordon (Ben McKenzie) comes calling.
That sounds like it may connect nicely to this other bit of casting news. Michael Bowen will play Patrick "Matches" Malone. "Matches Malone" is known to comic book fans as one of Batman's underworld aliases. Obviously, Gotham doesn't care.
Via ComicBook.com we have an official character description, too:
"One of Gotham's deadliest killers, Matches Malone is a weathered, philosophical hitman who may be the triggerman behind one of the most important crimes in Gotham's history."
Gotham Season 2 Trailers and Clips
Here's six minutes showcasing much more of the madness coming to Gotham season 2…
This general trailer released at the beginning of the season highlights the major players in this first "Rise of the Villains" story arc. As is indicative of Gotham's blink-and-you'll-miss-it plot pacing, many of these characters are already dead… 
Though this tone-centric trailer may have been released prior to the season, it actually stands up rather well to a mid-season re-watch as it is less about the plot details and more about Gotham's signature gloom. Watch if you must, but, beware, this statue-like cast of Nygma is scarier than this character has ever been on the show thus far…
Gotham Season 2 Production
It's likely that Gotham season two will also have a 22 episode order. While Gotham has been a commercial success, it's met with a mixed critical reception. Problems include the apparent inability to move certain stories forward because of how hamstrung they are by the larger Batman mythology — though there have been some strides made in that department thus far in season 2. The show also boasts some wonderful production design and sterling performances from leads Ben McKenzie, Robin Lord-Taylor, and Donal Logue, but suffers from inconsistent writing and character development.
Arrow and Agents of SHIELD both experienced similarly awkward first seasons, though, and both corrected course to become critical and fan favorites by their sophomore years. With any luck, Gotham season two will do the same. Gotham is crazier than ever, but is that a good thing or a bad thing? Jury's still out, but we're still watching…
We'll get you more on Gotham season 2 as soon as we hear it.
For more television discussion, listen to our new podcast, TV IV!