News
Gormenghast Fantasy Series Adaptation Coming to Television
FremantleMedia won the development rights for the classic fantasy, Gormenghast, with Neil Gaiman and Akiva Goldsman attached.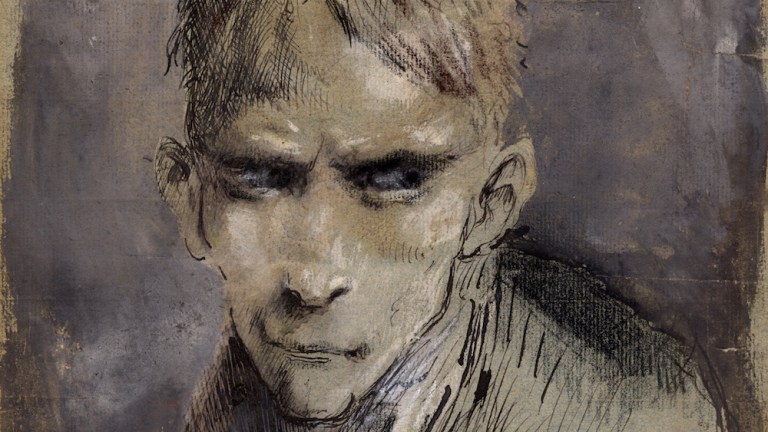 Although it may not be as well known as its fellow fantasy pioneer, The Lord of the Rings, Melvyn Peake's gothic fantasy series, Gormenghast, is just as respected among critics, and now its dark vision of a pseudo-medieval world will be coming to television. FremantleMedia, the production company behind American Gods and the recently announced Astro City adaptation, was recently awarded the development rights for Gormenghast with Neil Gaiman and Akiva Goldsman attached as non-writing producers.
"There is nothing in literature like Mervyn Peake's remarkable Gormenghast novels," says Gaiman. "They were crafted by a master, who was also an artist, and they take us to an ancient castle as big as a city, with heroes and villains and people larger than life that are impossible to forget. There is a reason why there were two trilogies that lovers of the fantasy genre embraced in the '60s: Lord of the Rings and the Gormenghast books. It's an honor to have been given the opportunity to help shepherd Peake's brilliant and singular vision to the screen." "Luminaries like Mervyn Peake and my old friend Neil Gaiman are more than good company to keep," said Akiva Goldsman.  "I am grateful to Barry Spikings for the will, and FremantleMedia for the capacity, to help us bring the sprawling glory of Gormenghast to a modern audience."
Gormenghast tells the story of Titus Groan, who is set to inherit the title of Earl of Groan and become the seventy-seventh ruler of that name. The world inside Gormenghast Castle is stagnant and ritualistic to the point where no one remembers the reason for most traditions and ceremonies. A kitchen boy named Steerpike seeks to wrest power from the Groan family, and Titus himself wants nothing more than to escape the stifling world of his family's kingdom.
The story is told in classic gothic style with characters with names like Sepulchrave and Swelter, a dark tone well suited to producers like Gaiman (American Gods, Coraline) and Goldsman (A Beautiful Mind, Cinderella Man). Academy Award-winning Barry Spikings (The Deer Hunter, Lone Survivor) will also serve as an executive producer, along with David A. Stern (Howards End, The Last Tycoon), who was instrumental in bringing the deal together.
"We are tremendously excited by the prospect of seeing the Gormenghast books realized for television," says Fabian Peake, son of Mervyn and executor of the Peake estate.  "This venture presents a unique opportunity to explore the imagination of a multi-faceted artist."
More on this story as it develops…