News
GLOW Season 3: Netflix Release Date, Cast, Plot, Trailer, and News
GLOW season 3, the Netflix ladies wrestling show, starring Allison Brie and Betty Gilpin, will be back on Netflix soon.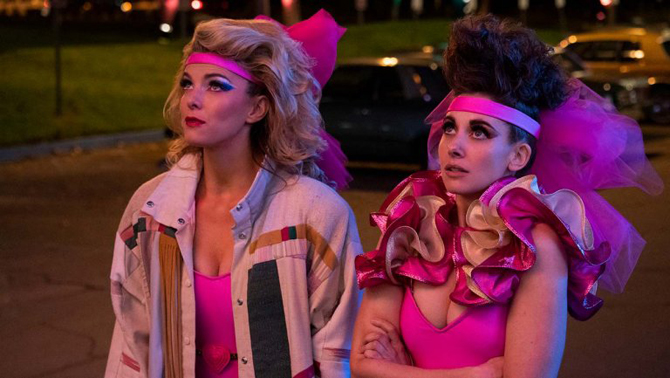 Call off the prayer circles! GLOW Season 3 has been greenlit by Netflix. The Emmy-nominated series will be back for a Season 3. The announcement was made via the show's official Twitter handle, and the sigh of collective relief could be heard across America.
GLOW Season 3 will arrive as another 10-episode frame, which will continue showcasing the world of 1980s syndicated women's professional wrestling, following fictionalized versions of the characters from the real-life wrestling circuit Gorgeous Ladies of Wrestling (GLOW). Likewise, as teased at the end of last season, the third season will see said ladies make their historically-inspired migration from Los Angeles to Las Vegas, where the original series was taped, at the now-demolished Riviera Hotel and Casino (however Netflix still shot the show in L.A.).
GLOW Season 3 Trailer
The trailer for the third season of GLOW is here!
GLOW Season 3 Release Date
GLOW Season 3 heads down the aisle to the Netflix squared circle on Friday, August 9.
GLOW Season 3 Cast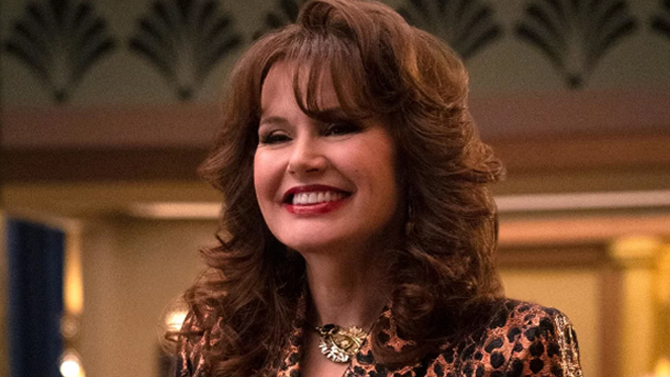 Geena Davis has joined the cast of GLOW Season 3, in which she'll recur – for five of the season's 10 episodes – as Sandy Devereaux St. Clair (pictured above), the entertainment director of the Fan-Tan Hotel and Casino, the Las Vegas venue in which the ladies will wrestle. Davis, the 1989 Best Supporting Actress Oscar winner (for The Accidental Tourist) and 2006 Best Actress Golden Globe winner (for Commander in Chief), has starred in several classic films over the past decades, but this TV role feels like a thematic callback, since Davis starred in the 1992 classic, A League of Their Own, which, like GLOW, was a similarly-fictionalized paean, except to the WWII-era All-American Girls Professional Baseball League. She recently fielded TV roles on ABC's Grey's Anatomy and Fox's The Exorcist.  
GLOW was created by Liz Flahive and Carly Mensch, and stars Alison Brie as Ruth "Zoya the Destroya" Wilder, Betty Gilpin as Debbie "Liberty Belle" Eagan, Sydelle Noel as Cherry "Junkchain"/"Black Magic" Bang, Britney Young as Carmen "Machu Picchu" Wade, Marc Maron as Sam Sylvia, Britt Baron as Justine "Scab" Biagi, Kate Nash as Rhonda "Britannica" Richardson, Gayle Rankin as Sheila "the She Wolf," Kia Stevens as Tammé "The Welfare Queen" Dawson, and Jackie Tohn as Melanie "Melrose" Rosen.
The second season of the show dropped on the streaming giant platform in summer 2018, garnering critical acclaim including from Den of Geek's Delia Harrington. We'll update this article with more specific news about GLOW Season 3 when we hear it. For now, we're just happy to hear it will exist!
GLOW Season 3 Photos
Netflix has released the first images of the third season of GLOW, previewing the arrival of our lady luchadores to the lights and lasciviousness of the Las Vegas strip. They include the article's main image and the four below.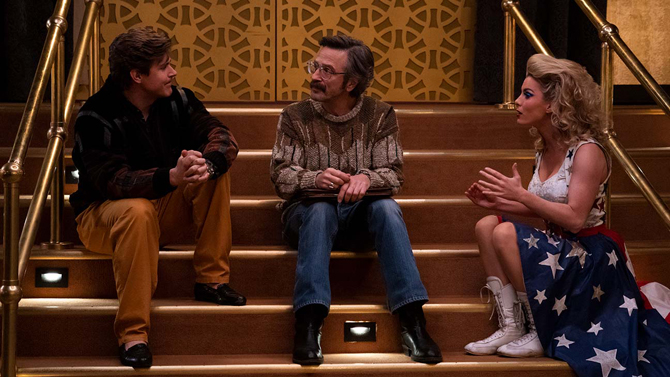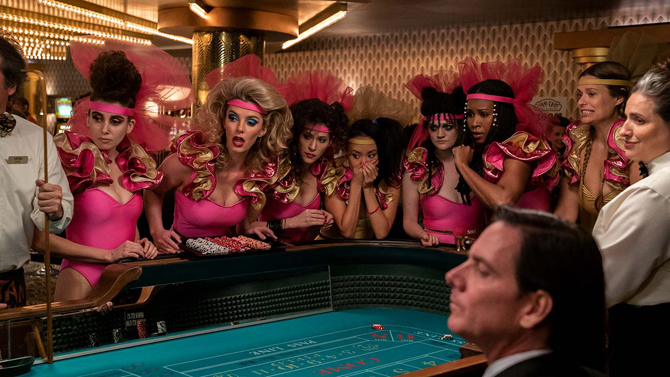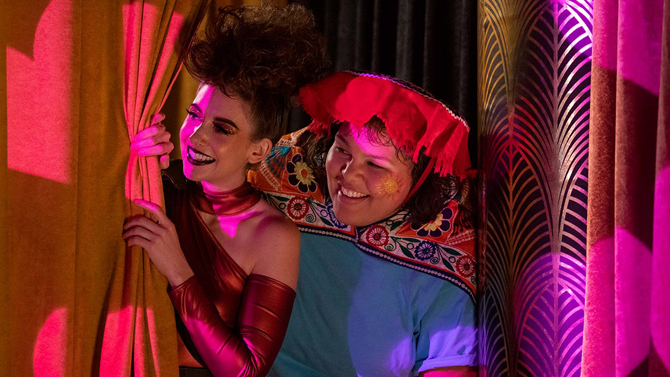 Kayti Burt serves as a staff editor covering books, TV, movies, and fan culture at Den of Geek. A long-term lover of all things science fiction and fantasy, she is an unabashed defender of the power of speculative storytelling and a proponent of sentimental TV. Read more of her work here or follow her on Twitter @kaytiburt.
Joseph Baxter is a contributor for Den of Geek and Syfy Wire. You can find his work here. Follow him on Twitter @josbaxter.