News
Girls Season 5: Premiere Date, Trailer, and More
HBO's Girls season 5 gets a premiere date and full trailer...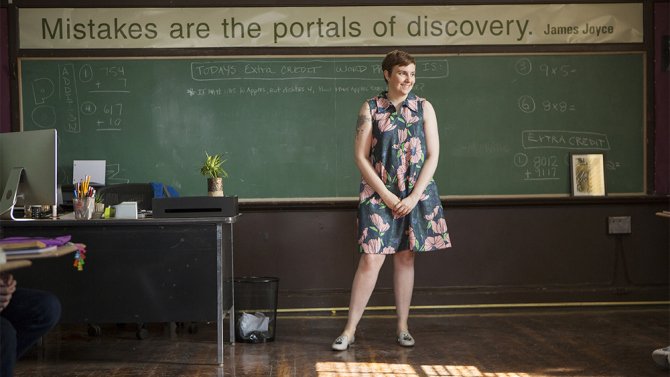 It's sort of amazing we're already heading into season five of Lena Dunham's show about a group of dysfunctional young women in New York City trying to get their lives on track. With the show set to end after season 6, there is a lot for Dunham and crew to set up this season. 
Girls Season 5 Premiere Date
Girls season 5 kicks off on Feb. 21st at 10:00 p.m. on HBO.   
Girls Season 5 Trailer
A lot has changed since Girls began. For one thing, it's not even always in NYC anymore! Hannah (Dunham) spent some time in Iowa last season and now it looks like Shoshanna (Zosia Mamet) is off to Tokyo.
Watch it here…
Though the show might not pack the surprising punch it did in the early years, HBO's new trailer for Girls season 5 did effectively remind me of what's fun and exciting about this series. It's great the way Girls has its characters go through major changes and different stages of their lives, twisting and unmaking and remaking the group of friends (and the people orbiting them) at its core.
It's cool to see the new trailer suggesting that all the stuff that went down at the end of last season is being followed up on: Hannah and Fran (Jake Lacy) are still in a (confused-looking) relationship, Shosh is in Japan, Hannah's dad is still gay, and Marnie (Allison Williams) is getting married. Of course, the latter event was implied to have fallen apart in the season four finale, but, unlike with most sitcoms, one big, dramatic moment is rarely the be-all, end-all of a relationship on Girls.
(It is a little weird Marnie's assumed fiancé, Desi [Ebon Moss-Bachrach] doesn't show up once in the trailer, however).
Anyway, this trailer does a good job of showing that things will progress forward in season five and also raises lots of questions. Like, what's up with Hannah and Elijah (Andrew Rannells) being all kissy-kissy? And is Adam (Adam Driver) only in the trailer for like a second because he's barely in the show now because he's too busy playing Darth Vader Jr. or whatever in the new Star Wars?
Guess we'll have to wait till February 21st to find out!
Girls Season 5 Guest Stars
Returning guest stars include: Rita Wilson as Marnie's mother; Peter Scolari and Becky Ann Baker as Hannah's parents; Jon Glaser as Laird; Gaby Hoffman as Adam's sister, Caroline; Aidy Bryant as Abigail; and Jason Ritter as Scott.
The new guest stars this season are Corey Stoll as Dill; Lucy Liu as Detective Mosedale; and Frank Wood as Oscar.