News
Girlboss Trailer and Release Date Announced
Girlboss trailer teaches you don't have to be a nasty girl to be a boss, just don't scam bait and switch on EBay.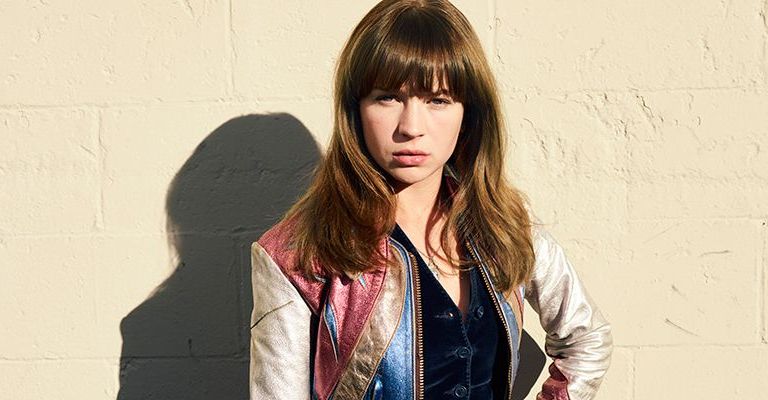 Once you lose EBay's trust, it holds a grudge. And when you're flipping 80s thrift shop rags as vintage finds, you get Hitler comparisons. Netflix released its Girlboss trailer to counter any "buyer beware" yelps. The original 13 episode series will stream globally on April 21.
Netflix, which streams original series Orange is the New Black, House of Cards, Stranger Things, and GLOW, its upcoming wrestling comedy, goes undercover shopper in this rags to riches to rags story. Girlboss is inspired by the 2014 New York Times best-selling autobiography #Girlboss by Sophia Amoruso, founder of the fashion brand Nasty Gal.
The series centers on Sophia, played by Britt Robertson (Under the Dome), who "began selling vintage clothes on eBay and, by the age of 28, had built the multi-million dollar fashion empire, Nasty Gal."
Girlboss co-stars Johnny Simmons (Scott Pilgrim vs. the World), Alphonso McAuley (The Middle), and Ellie Reed (2 Broke Girls). The series will feature cameos from RuPaul, Jim Rash (Community), Dean Norris (Breaking Bad), and Norm Macdonald (Saturday Night Live).
Girlboss is created by and executive produced by Kay Cannon (30 Rock, New Girl, and the Pitch Perfect films), who also serves as showrunner. It is executive produced by Amoruso, Charlize Theron (Monster, Young Adult) and Laverne McKinnon, of Denver & Delilah, Christian Ditter (How to Be Single) and Sophia Amoruso will also serve as executive producers. Girlboss stars Britt Robertson (Sophia), Ellie Reed (Annie), Alphonso McAuley (Dax), Johnny Simmons (Shane) and Dean Norris (Jay)."
You can watch the trailer here:
Girlboss premieres April 21 on Netflix.