News
Girl Meets World's First Teaser With Cory And Topgana
Watch the first teaser for Disney Channel's Boy Meets World spin-off, Girl Meets World, right now. And yes, Cory and Topanga are there.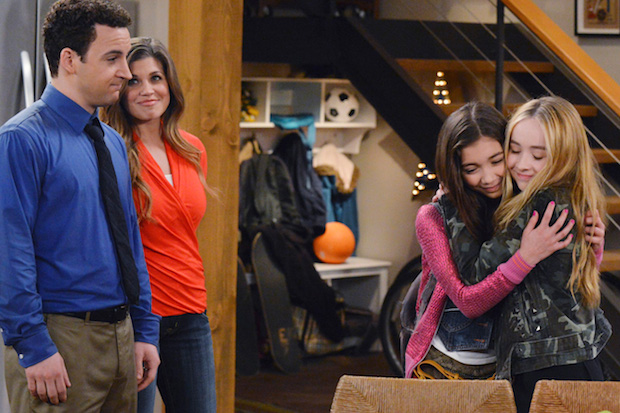 It is going to take more than a slip out the window to full Cory Matthews, the guy who when he was his daughter's age was already masterminding the tampering of school papers and destruction of Shakespeare plays. But then again, this is not his story, it's Girl Meets World.
In the first teaser for the Disney Channel reboot/sequel to the beloved millennial teen dramedy Boy Meets World, we meet Riley Matthews for the first time as she tries to sneak out on her parents Cory and Topanga, played as ever by Ben Savage and Danielle Fishel.
Girl Meets World looks to combine burgeoning '90s nostalgia with the Disney Channel's own brand of family entertainment.Girl Meets Worldwas announced last year as a sitcom that will pick-up roughly 15 years after ABC's Boy Meets World (1993-2000) ended, featuring that series' star-crossed protagonists Cory (Ben Savage) and Topanga (Danielle Fishel) as the parents of new franchise star Riley Matthews (Rowan Blanchard). The original series' other stars, including Rider Strong, Will Friedle, and George Daniels as Mr. Feeny are rumored to appear in guest star capacities.
No date has yet been confirmed for the premiere of Girl Meets World, but it is expected to air sometime this summer.