News
Gilmore Girls Revival Cast, Release Date, Trailer, and Posters
Here's everything you need to know about the Gilmore Girls revival...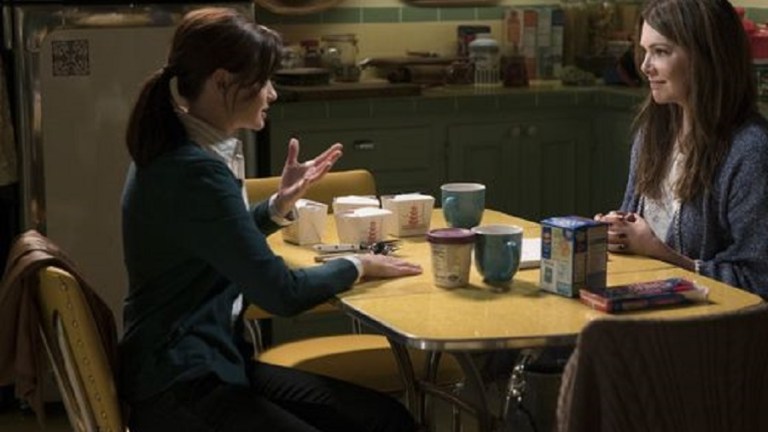 Netflix has just released a full-length trailer for the Gilmore Girlsrevival and it's glorious! You'll laugh, you'll cry, you'll get unreasonably excitement at the appearances of both Kirk and Sookie. Check it out in all its full quriky wonderfulness below…
Netflix just released a bunch of new images from the Gilmore Girlsrevival, featuring all of our favorites (including Jess!) hanging out in Stars Hollow and Hartford. Flick through the gallery above to see all 15 photos in all of their nostalgia-inducing glory.
We've also got four new posters for Netflix's Gilmore Girlsrevival. As each of the four 90-minute installments will be set in a different season (and are thus named accordingly: "Winter," "Spring," "Summer," and "Fall"), each of the posters reflect that. Check them out in the gallery above, then read on for more information about what Gilmore Girls: A Year in the Lifewill look like…
Gilmore Girls Revival Release Date
Netflix announced that Gilmore Girls: A Year in the Life will premiere on at midnight Pacific Time on Friday, Nov. 25. All four 90-minute "chapters," which will correspond to the four seasons, will drop 120 days from now.
Gilmore Girls Revival Cast
In addition to Lauren Graham and Alexis Bledel, Melissa McCarthy, Scott Patterson, Rose Abdoo, Sally Struthers, Kelly Bishop, Milo Ventimiglia, David Sutcliffe, Jared Padalecki, Matt Czuchry, Liza Weil, Sean Gunn, Keiko Agena, Danny Strong, Vanessa Marano and Yanic Truesdale will all reprise their roles. 
Sutton Foster, who starred on Gilmore Girls creator Amy Sherman-Palladino's short lived ballet series Bunheads, will be joining the Netflix revival.
Jared Padalecki will reprise his role as Dean Forester and David Sutcliffe will return as Rory's father Christopher Hayden on Netflix's four-part Gilmore Girls revival series.
Sutton Foster, who starred on Gilmore Girls creator Amy Sherman-Palladino's short lived ballet series Bunheads, will be joining the Netflix revival.
Padalecki's Dean was in the original series starting with the pilot. He was Rory's first serious boyfriend. She lost her virginity to Dean, who was married at the time to a woman who couldn't get roast beef right, but who'd lent Rory some money on a school trip when they were young.
Padalecki left Gilmore Girls in Season 5 and went on to star as Sam Winchester on Supernatural which is now in its eleventh season on The CW network.
David Sutcliffe appeared in 37 episodes of "Gilmore Girls" throughout all seven seasons.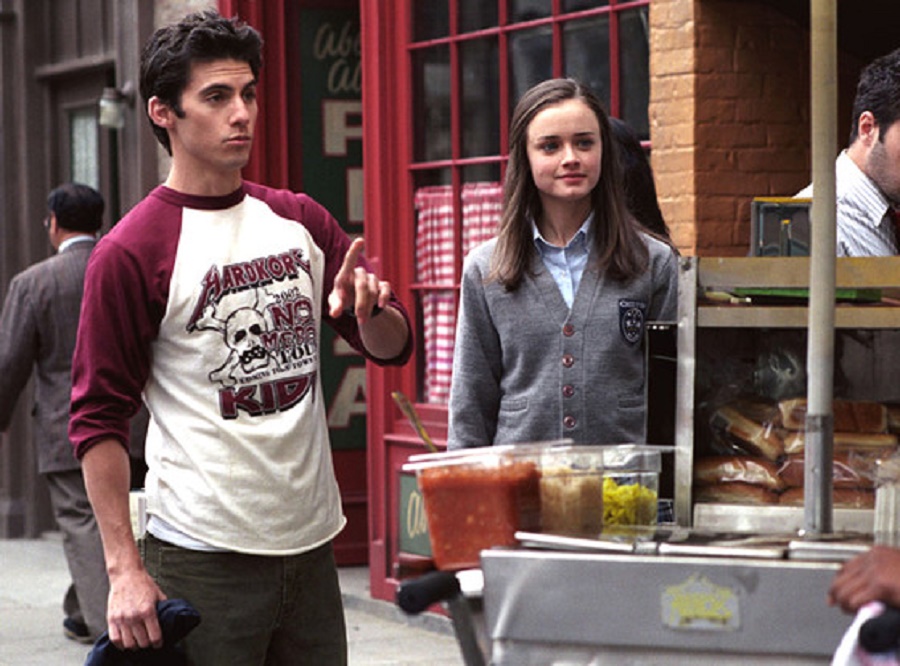 The upcoming Gilmore Girls revival at Netflix continues to round out the original cast. It looks like no one wants to stay away from Stars Hollow for too long. It could almost be a Twilight Zone episode. Netflix announced that Milo Ventimiglia, Liza Weil and Yanic Truesdale will reprise their original characters on Gilmore Girls.
Milo Ventimiglia will play Jess Mariano, Rory's (Alexis Bledel) bad-boy boyfriend. The kind of kid who is too cool for school and wears a leather jacket to a California beach. Jess stole Rory from Dean, stood her up constantly, accidently broke her arm in a custom made car and kept her from showing up for Lorelei's (Lauren Graham) graduation. Jess was a New York City kid who was shipped off to Stars Hollow so his uncle Luke (Scott Patterson) could "straighten him out." Ventimiglia also played Peter Petrelli on the NBC television series Heroes and played Rocky Balboa's son in the sixth Rocky movie, Rocky Balboa.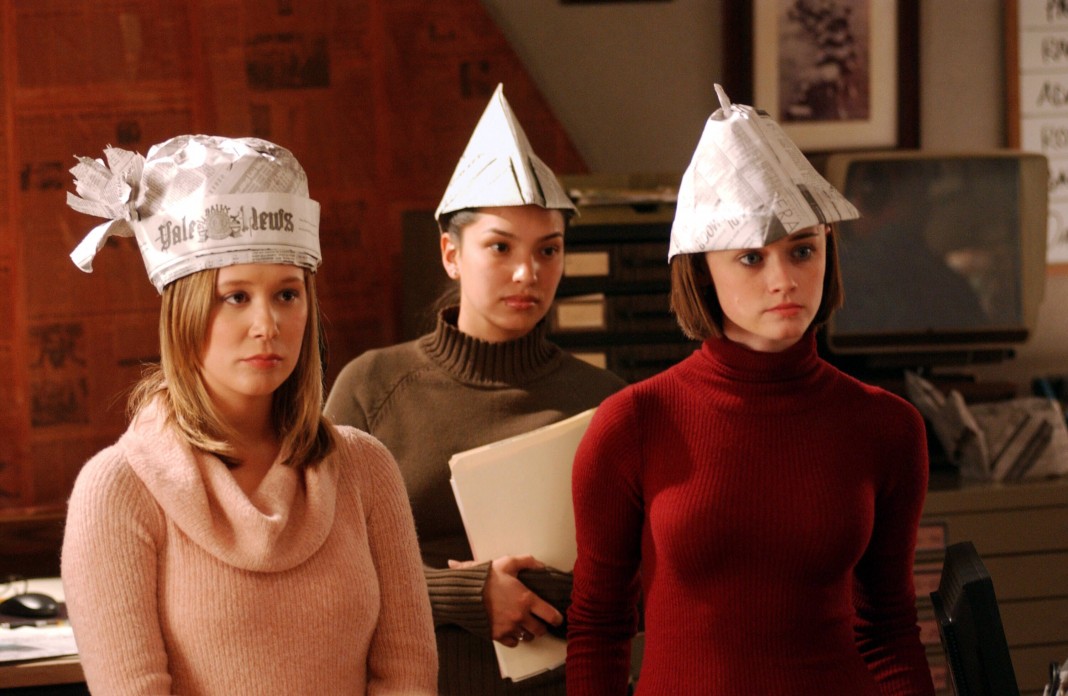 Liza Weil returns to her role as Paris Eustace Geller, Rory's intense rival at Chilton Academy who follows her to Yale. Rory didn't beat Paris at everything, Paris lost her virginity first. The wealthy Paris was raised by her Portuguese nanny. Weil was heavily featured in the 1998 Kevin Bacon film Stir of Echoes.
Yanic Truesdale played the uptight French concierge Michel Gerard. He professed that he despised all who entered the Independence Inn, except Lorelai's mother, the officious Emily Gilmore played by Kelly Bishop.
Jess joins another Gilmore Girls ex-boyfriend. They recently announced that they got Rory and Logan back together. Matt Czuchry, who played the devil-may-care Yale secret society thrillseeker Logan Huntzberger during the last three seasons of Gilmore Girls will reprise the role for the Netflix revival.
Gilmore Girls starred Lauren Graham and Alexis Bledel as a new kind of TV mother and daughter. When we last saw Logan, Rory Gilmore had just turned down his marriage proposal and he headed out west. Czuchry only had it as far as Chicago, though, because he's been co-starring on the legal drama The Good Wife.
It's unknown how many episodes Czuchry will appear in.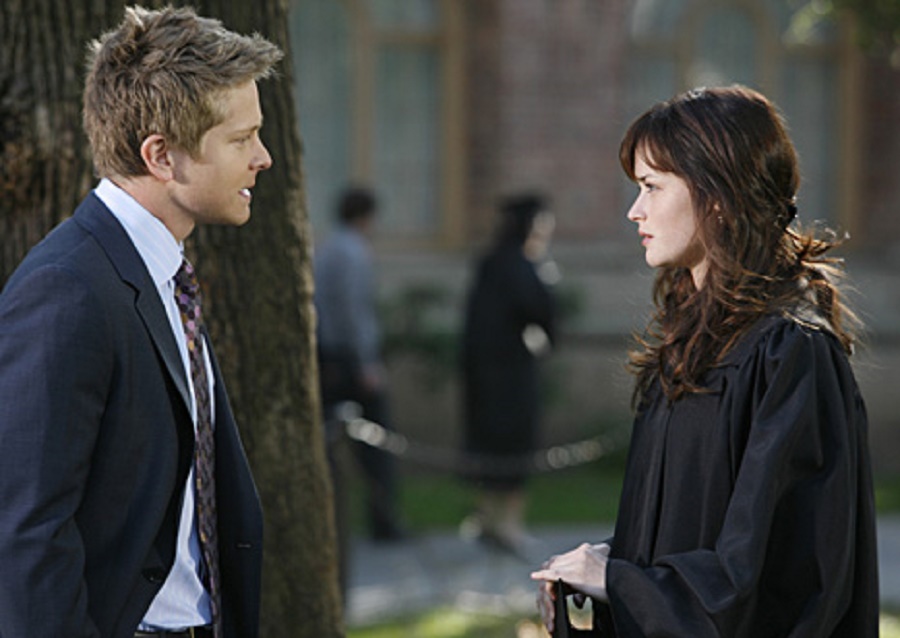 Paterson talked to Glamour magazine about the return of Sookie St. James, played by Melissa McCarthy, the obsessive chef who opened the Dragonfly Inn with Lorelai.
"We're all thrilled to have her back," Paterson told Glamour. "She's done such great work since the series ended and has become this movie icon. Of all the people in that cast, I thought that she would be the one to break through because she had the best sense of humor. She's a very dedicated actress who is also incredibly funny. She was always very natural with her humor; it was never forced. She was just that person. She was the most likable and funny person and so talented."
Netflix announced that Vanessa Marano will return to Gilmore Girls as Luke's daughter April Nardini. Many Gilmore Girls fans blamed April for breaking Luke and Lorelai up, as he played catchup for being an absent father. There is no word yet on how many episodes Marano will appear in.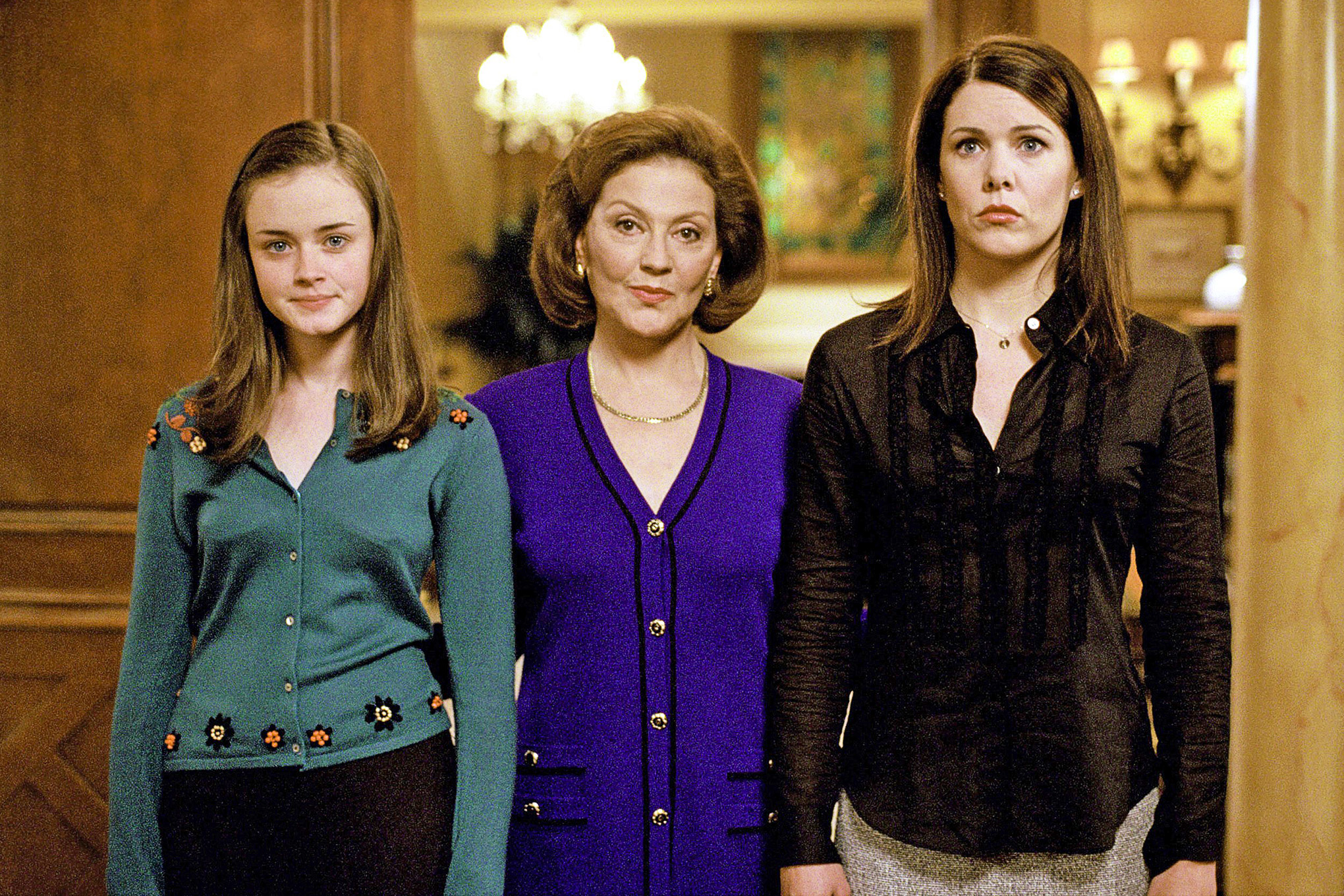 Gilmore Girls Revival Story
Gilmore Girls: A Year in the Life will pick up nearly 10 years after the original Gilmore Girls signed off the air. The first episode will be called titled "Winter." It will be set shortly after the death of the Gilmore family patriarch, Richard, played by legendary actor Edward Herrmann.
The four, 90-minute episodes will see Luke and Lorelai together, Emily transitioning into life a a widow, and Rory's dreams of becoming a hard-hitting journalist having come true in a fashion.
The series is written and directed by Gilmore creator Amy Sherman-Palladino and executive producer producer Daniel Palladino. Each installment will run 90 minute and represent a different season in a calendar year. 
Actor Scott Patterson said of Luke and Lorelai dynamic in the revivial:
"We picked up where we left off. The chemistry has always been very, very natural and very easy with her and not surprisingly, it remains that way," she told Glamour magazine. "Funny anecdote: Our very first table read, they have Lauren and I sitting next to one another at all these table reads because they want to hear and see the dialogue as close up as they can, as realistically as they can. As soon as we sat down and said our hellos to everybody, we both simultaneously and in total synchronicity pulled out our reading glasses to put them on. We both looked at each other, laughed, and said, 'Well, I guess a little time has gone by.' It was as effortless and as fun as it's always been."
Gilmore Girls Revival Trailers & Featurettes
In an earlier teaser promo, Graham is urging everyone in the world, and specifically France, Italy, Argentina and Saudi Arabia, to prepare for the Netflix revival, Gilmore Girls: A Year in the Life, by binge-watching every episode on Netflix. Don't worry, Pinocchio, there are no strings attached.
The sooner you get in there, the sooner you get cheese.