News
Gillian Anderson Won't Return for American Gods Season 2
The future of American Gods is looking less and less certain.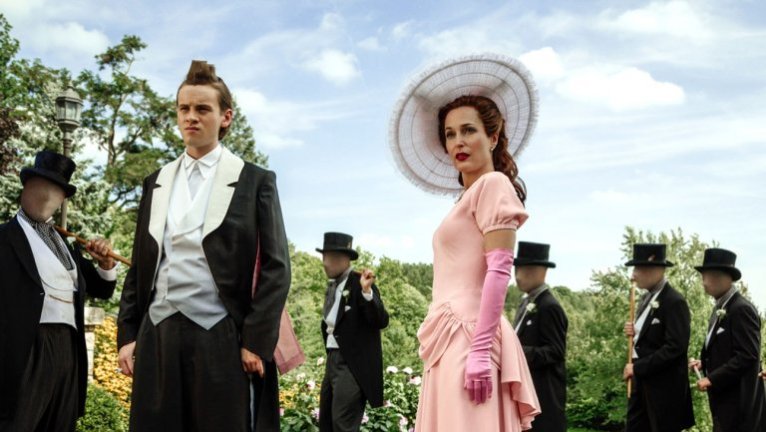 Talk about a one-two punch. Not only will Gillian Anderson not be returning for another season of The X-Files, but the actress also told the L.A. Times that she won't be back for American Gods Season 2 to continue her role as new god Media.
Anderson will exit the show along with showrunners Bryan Fuller and Michael Green, who announced their departure back in November, following "creative differences" with Fremantle Media, the company that produces American Gods for Starz.
Anderson previously worked with Fuller on the drama Hannibal, and it sounds like her involvement in American Gods may have been a direct result of Fuller's helming of the show. Now that Fuller and Green are gone, so is Anderson.
When talking about her departure from The X-Files, Anderson said: "It has been an extraordinary gift and I'm incredibly grateful for the existence of Scully in my life and for the gift that Chris gave me in casting me, and my friendship with David, and it's been a wonderful run, but I've got other things to do."
Frankly, Anderson's career has never looked better. The talented actress is set to appear in two feature films in 2018, including The Spy Who Dumped Me alongside Mila Kunis and Kate McKinnon. If she wants to continue working with Fuller, the writer and showrunner is helming anthology reboot Amazing Stories for Apple.
As for the fate of American Gods Season 2, Anderson isn't the only actor who is considering not returning for Season 2. Kristen Chenoweth, who appeared in Season 1 as old god Easter, told Variety she was "devastated" when she found out Fuller and Green wouldn't be returning. It was Fuller, who previously cast Chenoweth in Pushing Daisies, who asked her to come on board for American Gods.
"When Bryan was the showrunner, I was coming back for several episodes, but I don't know now. It depends on who it is and if they think I add value or not."
For more news on American Gods Season 2, check out our news hub.