News
Gillian Anderson To Exit The X-Files After Season 11
The actress once again reaffirms this will be her X-Files swan song.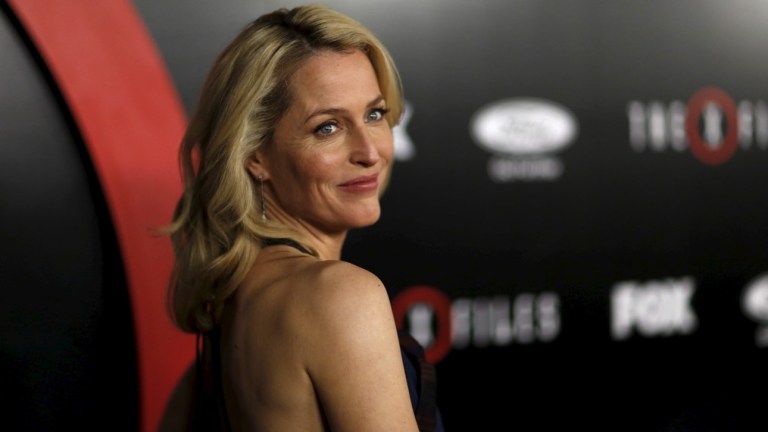 A preview of our interview with William B. Davis of The X-Files on Sci Fi Fidelity:
Subscribe: Apple Podcasts | Stitcher | Soundcloud
Gillian Anderson has maintained that The X-Files season 11 will be her last. When we spoke with Anderson and Duchovny in September for our NYCC cover story, they both said they "assumed" this would be their swan song.
In the latest round of interviews promoting season 11, which kicks off January 3rd, Anderson is holding firm on her stance that she's shot her final episode as Dana Scully.
"I've said from the beginning this is it for me," Anderson told TV Guide. "I was a bit surprised by people's [shocked] reaction to my announcement…because my understanding was that this was a single season."
Anderson's been busy in recent years, with roles on Hannibal, American Gods, and a starring role in the UK's critically acclaimed cop drama The Fall. Anderson carried The X-Files as the show's leading lady for the final two seasons of the original run after David Duchovny's contract expired after season 7.  
September marks the 25th anniversary of The X-Files and after what will be 217 episodes and two feature films, series creator Chris Carter insists there are still X-Files stories to tell. It's doubtful Duchovny will return to play Fox Mulder without Anderson, so we'll have to see if Fox and Carter try to continue the series with a new set of agents.
The beginning of the end for Anderson and The X-Files starts on Wednesday, January 3rd at 8:00 p.m. on Fox.