News
Ghostbusters 3: Finn Wolfhard and Carrie Coon in Talks to Star
Sony is talking to Stranger Things' Finn Wolfhard and The Leftovers' Carrie Coon about starring in their little Ghostbusters 3 picture.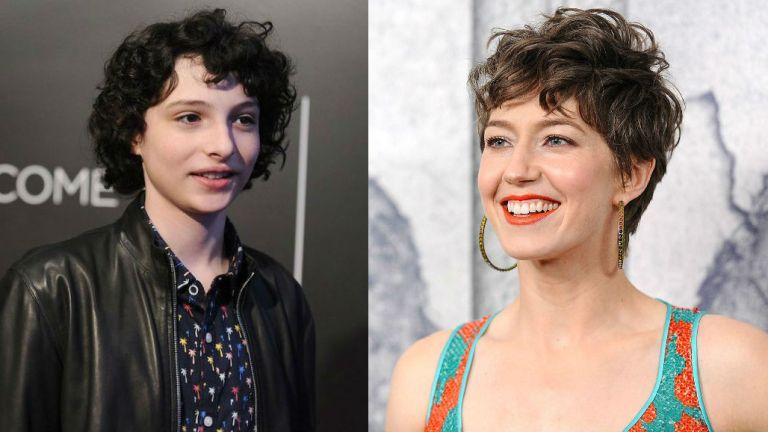 Sony Pictures announced Jason Reitman's next installment in the Ghostbusters franchise just over a month ago. Now the studio is wasting no time in casting it.
Variety reports that Sony is in discussions with Finn Wolfhard (Stranger Things, It) and Carrie Coon (The Leftovers, Avengers: Infinity War) to star in Ghostbusters 3. Sony hasn't officially confirmed what roles they will be playing but according to Variety will focus on a single mom and her family, with Coon playing the mother and Wolfhard playing the son.
That report certainly suggests that director Jason Reitman is serious about capturing the tone of the original in which Sigourney Weaver played the subject of a serious haunting…and in Ghostbusters 2 even had a baby boy who was almost consumed by slime in a bathtub (never forget!).
Wolfhard and Coon represent the next crop of actors best known for their TV roles making their way into film. The delightfully named Finn Wolfhard stars as precocious Hawken, Indiana resident Mike Wheeler in Netflix's megahit Stranger Things. Stranger Things Season 3 premieres on July 4, 2019.
Wolfhard made his film debut in 2017's It as Richie Tolzer, which makes twice now that the young actor has struck gold in horror concepts set in the 1980s. According to that Variety report, Reitman was hesitant to use anyone from the Stranger Things cast given the thematic overlap with 1980s property Ghostbusters but Wolfhard's audition blew Reitman away. I swear this kid was really born in like 1973 somehow. 
further reading: Ernie Hudson Talks Ghostbusters 3
A longtime theater actress, Carrie Coon first came to prominence in the supernatural HBO drama The Leftovers. Coon won a Critics Choice award for the role (and should have won every other award in the known universe too). She was later nominated for an Emmy for her role in Fargo Season 3. Coon has recently appeared in films such as Steven Spielberg's The Post and Steve McQueen's Widows. She's also no stranger to big franchises, having played Thanos's Black Order helper Proxima Midnight in Avengers: Infinity War.
There's no word on who else will be filling out the actual Ghostbusters part of the Ghostbusters 3 cast yet but filming remains slated to begin this summer. 
Alec Bojalad is TV Editor at Den of Geek and TCA member. Read more of his stuff here. Follow him at his creatively-named Twitter handle @alecbojalad