News
Ghost Rider TV Series Coming to Hulu, Gabriel Luna to Star
Hulu is digging deeper into the Marvel catalog, ordering a Ghost Rider TV series and one based on Daimon Hellstrom, too.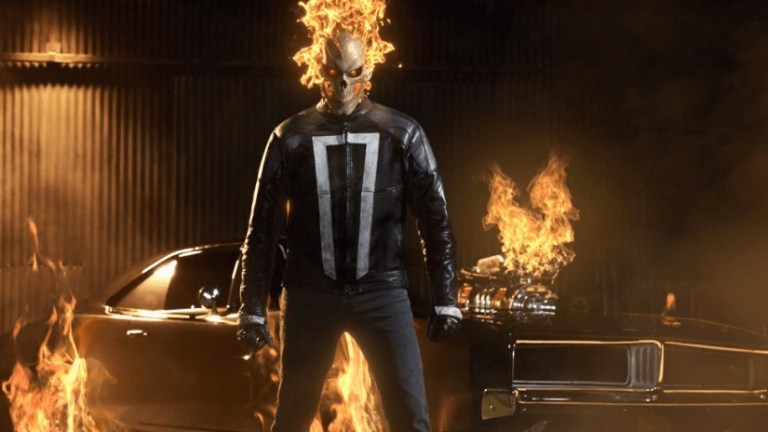 Are you still mourning the cancelation of all your favorite Marvel Netflix shows? Well, you can stop now. There will be no shortage of Marvel TV coming to your streaming screens in the next couple of years. And while all of the Marvel stuff coming to Disney+ is specifically focused on filling in the margins of the post Avengers: Endgame MCU with Avengers-focused programming, Hulu is going to be the network to watch for anyone looking to explore some other little corners of the MCU.
Hulu already has a slice of the Marvel TV pie with the ongoing Runaways series, and they recently ordered a batch of Marvel animated shows, too, incuding none other than the beloved Howard the Duck. But they're not stopping there. Hulu has just ordered up a Ghost Rider TV series, as well as a show based on Damian Hellstrom.
Focusing on the Robbie Reyes version of the character, who was introduced in Agents of SHIELD season 4, the Ghost Rider TV series will explore how Robbie "is a quintessential antihero, consumed by hellfire and supernaturally bound to a demon. Reyes lives on the Texas/Mexico border and when he unleashes the Rider, Robbie brings vengeance for the innocents he encounters, but struggles to control the power he wields."
Gabriel Luna, who portrayed the character during that 2016-2017 SHIELD run (as seen in the article's title image), will reprise the role, as a report from Variety reveals. The actor will also appear with Arnold Schwarzenegger, Linda Hamilton and company in the November-scheduled franchise revival, Terminator: Dark Fate.
Ingrid Escajeda (Justified, Empire, Sneaky Pete) will serve as showrunner and executive producer with Paul Zbyszewski and Jeph Loeb also getting an EP credit. Zbyszewski will also serve as showrunner and executive producer on Helstrom (note the different spelling from the comics).
Robbie Reyes and his demonic car was a central figure for the first half of Agents of SHIELD season 4. A TV series, with Luna back in the driver's seat of the fiery muscle car, will even allow the possibility of exploring the legacy elements of the character, so maybe one day we'll get proper MCU versions of Johnny Blaze and Daniel Ketch, too.
read more: The Weird History of Ghost Rider
Daimon Helstrom is the less well-known of the two Marvel horror characters, but one whose name often came up when fans would daydream about what a series of Marvel Netflix horror-focused shows would look like (back when we were allowed to do such things). The synopsis for Helstrom reads:
"Daimon and Ana Helstrom are the son and daughter of a mysterious and powerful serial killer. The siblings have a complicated dynamic as they track down the terrorizing worst of humanity, each with their attitude and skills."