News
Ghost Brothers: Haunted Houseguests Series Coming to Travel Channel
Paranormal investigators move in with frightened homeowners on new Travel Channel series Ghost Brothers: Haunted Houseguests.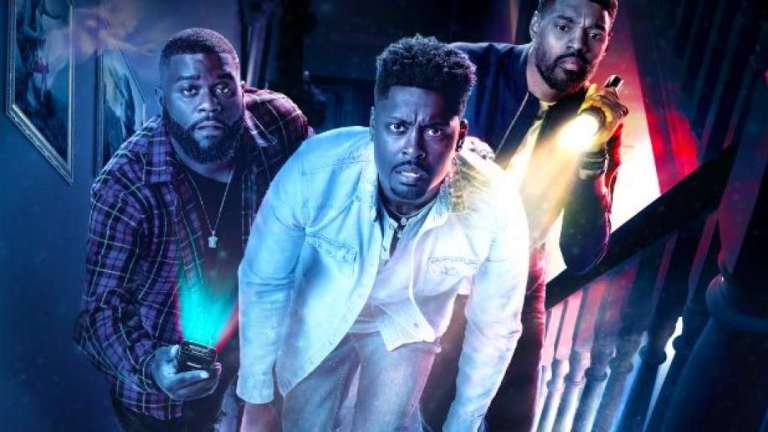 Lifelong best friends Marcus Harvey, Dalen Spratt and Juwan Mass are holding paranamormal slumber parties on the new Travel Channel series Ghost Brothers: Haunted Houseguests.
The ghost hunting trio travels across the country in response to pleas from families experiencing paranormal activity in their homes. In each of the eight episodes, the group embed themselves with families and homeowners to investigate paranormal claims and "bring peace to the home's inhabitants, both the living and the departed," according to Travel Channel's press statement.
read more: Ghost Hunters Reboot Coming to A&E
Spratt, Mass and Harvey initially bonded over the paranormal phenomenon they each experienced as children. Spratt is the ringleader of the team. He was very young when he first encountered the paranormal. After attending the funeral of a man lost to gun violence, he awoke to find the man standing over him. Mass was 12 when he began ghost hunting. Harvey, who is the only father among the team, provides "peace and hope to frightened families."
The team now have a shared mission to help others who are plagued by the paranormal. In one episode the intrepid investigators help a Tennessee family move safely back into a house they couldn't sell, and "couldn't afford to walk away from." In Washington state, they investigate an infamous family manor plagued by ghosts and rumors of an evil doctor and his victims. They explore a historic home and inn in New Hampshire that may be harboring the spirits of people fleeing slavery on the Underground Railroad.
read more: Strange World Series Set to Upend American Conspiracies
"Disabled Marine Corp veteran Conrad Dowe had big dreams of renovating a historic mansion in Vassar, Michigan, dubbed 'Wedding Cake House,'" according to the synopsis of "The Bad Man," which premieres on Friday, August 16. "Almost immediately after carrying his new bride, Jessica, over the threshold, the spirits in the house revealed themselves and let the Dowes know they were not alone.
"For years the family, including their young son Xavier, has seen a dark shadow figure they named the 'Bad Man,' and a female spirit who Jessica calls the 'Protector.' This family needs protecting.  One violent paranormal event landed Jessica in the hospital with life-threatening injuries. This family calls on the Ghost Brothers to help them find out why their dream home is a dangerous nightmare, and if they can make it safe for their young family."
Ghost Brothers: Haunted Houseguests premieres Friday, August 16, 2019 at 9 p.m. on Travel Channel.
Read and download the Den of Geek SDCC 2019 Special Edition Magazine right here!
Culture Editor Tony Sokol cut his teeth on the wire services and also wrote and produced New York City's Vampyr Theatre and the rock opera AssassiNation: We Killed JFK. Read more of his work here or find him on Twitter @tsokol.