News
George RR Martin Wants Longer Seasons For Game Of Thrones
George R.R. Martin talks about his desire for longer seasons in Game of Thrones, which would allow more to be adapted.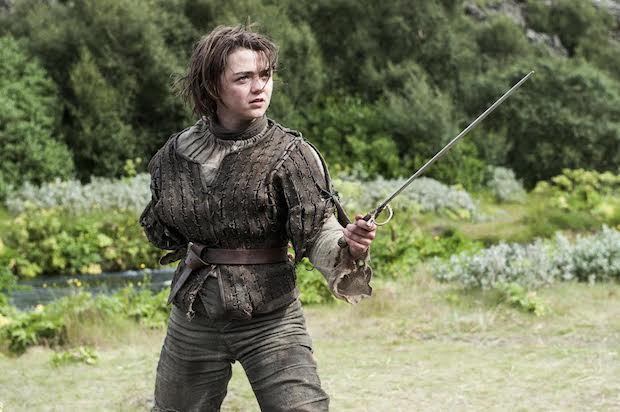 This article contains some spoilers from the last three episodes of Game of Thrones.
It is hard to believe that after this Sunday's highly anticipated Season 4 finale, HBO's Game of Thrones will be finished airing new episodes for about another 10 months. That long wait is painfully exacerbated for fans, because the series is over in the blink of an eye every year after 10 quickly aired episodes that complete their run usually within 11 weeks.
Considering that Game of Thrones is now officially HBO's most popular series of all time, it has left some wishing even more that the epic fantasy series enjoyed the 12 or 13 episode seasons that many other cable series utilize. Indeed, "A Song of Ice and Fire" author George R.R. Martin is one of them.
The writer who first gave creative breath to the characters Tyrion Lannister, Jon Snow, Daenerys Targaryen, and all, talked to The New York Times about his desire for more weekly peeks into the world of Westeros.
read more: Game of Thrones Season 8 Predictions and Theories
"I wish we had more episodes," Martin told the Times. "I'd love to have 13 episodes. With 13 episodes, we could include smaller scenes that we had to cut, scenes that make the story deeper and richer."
Martin also conceded that the budgetary reasons, which first required Game of Thrones novels to be adapted in 10-episode chunks is still very much a reality. As Martin says, "Battles are expensive."
Martin also speaks in the interview with some hesitation regarding "butterfly effect" changes to his text, such as the removal of Marillion as Petyr Baelish's scapegoat for Lysa Arryn's murder. The subject of wishing for more scenes between Arya Stark and Sansa Stark also comes up in the engaging and thoroughly worthwhile interview, which you can read here.
read more: Game of Thrones Season 8 – Evertyhing We Know
Like us on Facebook and follow us on Twitter for all news updates related to the world of geek. And Google+, if that's your thing!