News
George R.R. Martin Confirms a Second Game of Thrones Prequel Could Be Coming
George R.R. Martin reveals that one of the four OTHER Game of Thrones prequels developing at HBO is dead... but another could be greenlit.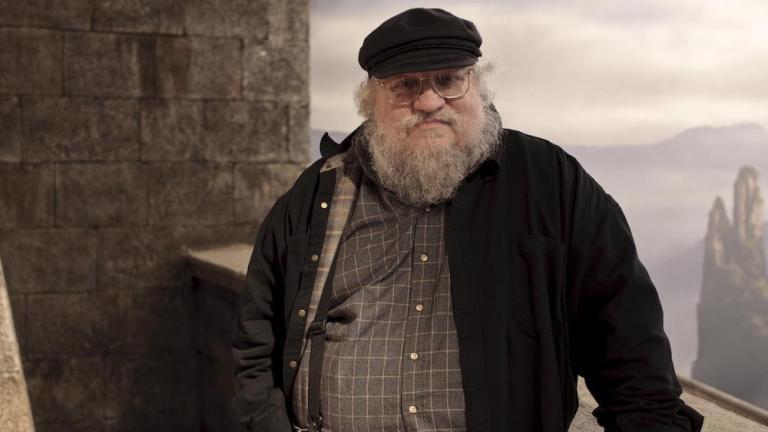 Winter is coming, and if HBO and George R.R. Martin have their way, it just might never end. It is already common knowledge, less than a week after news broke, that Jane Goldman's concept for a Game of Thrones prequel got a pilot order from HBO. Announced by the premium cable network as a new series based on a story written by Goldman and Martin himself, the "A Song of Ice and Fire" author has now taken to his endearingly antiquated blog on LiveJournal to explain that it is really Goldman's series… and may not be the only Game of Thrones prequel to be airing on HBO in the coming years.
"If you have been following along, you know that we started with four and eventually went to five," Martin said of the various (and competing) prequel series HBO has in development. Aye, it was announced well over a year ago that HBO was developing different approaches to a Game of Thrones spinoff with different treatments from writers who included Brian Helgeland (L.A. Confidential), Bryan Cogman (Game of Thrones), Carly Wray (Mad Men, Westworld), and Max Borenstein (Kong: Skull Island). Martin went on to elaborate that while one of those projects is dead, at least one of the three others could still become a pilot and series alongside Goldman's Age of Heroes spinoff.
"One of those has been shelved, I am given to understand, and of course Jane's pilot is now moving to film. But that does not mean the others are dead. Three more GAME OF THRONES prequels, set in different periods and featuring different characters and storylines, remain in active development. Everything I am told indicates that we could film at least one more pilot, and maybe more than one, in the years to come. We do have an entire world and tens of thousands of years of history to play with, after all. But this is television, so nothing is certain."
Martin went on to also extol much of the success in getting Goldman's treatment first before cameras goes to Goldman herself. For fans of the genre maven, this is none too surprising as she has written arguably the best X-Men film (X-Men: First Class), best Neil Gaiman adaptation (Stardust), and best Bond movie, minus the Bond, of this decade (Kingsman: The Secret Service).
Says Martin, "All of the news stories about the pilot being greenlit are slapping my own picture up there next to Jane's, which is very flattering but also a little misleading… I've consulted with all of the writers on all of the successor shows, and several of them have visited me in Santa Fe for long days of discussion, and we've gone back and forth in email, text, and telephone, so I have definitely been involved… but really, the accolades here should go to Jane. She has been an absolute thrill to work with… and my God, what a talent."
read more: Game of Thrones Season 8 – Everything We Know
That developing Game of Thrones prequel is already known to be set in the Age of Heroes, a period from thousands and thousands of years in the past—although Martin himself teases it may not be quite so long as the oft stated six to 10 thousand years ago, as even maesters dispute the epic timeline. It was a period of magic, Children of the Forest, and the Long Night, and there have been a lot of legends about epic quests and romantic tragedies that are all fertile ground for at least several television series. Hence why we unpacked all the possibilities here. Just beware that one of the selling points of Goldman's take on that era is "it's not the story you think you know."