News
Gekisou Sentai Carranger Coming To DVD
The series that became Power Rangers Turbo is headed to DVD from Shout! Factory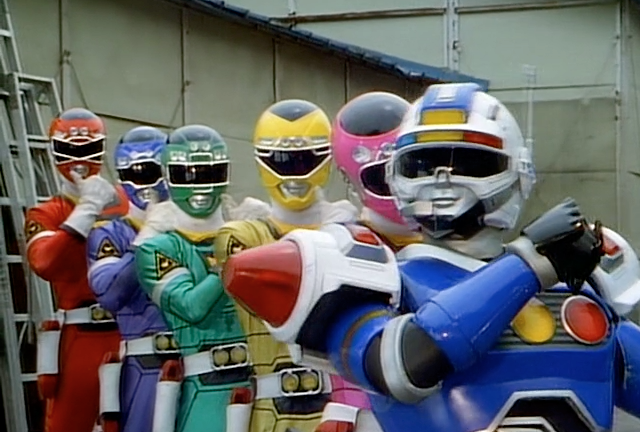 Thanks to pre-order page from Amazon, we now know Gekisou Sentai Carranger, is coming to DVD on April 25th, 2017.
For those not in the know, Carranger footage was used to create the fifth season in the Power Rangers franchise, Power Rangers Turbo. Carranger is known for being a very wacky Sentai season with everything from a Kitty Zord and baking the Rangers into giant pizzas. It's. Awesome.
No bonus features were listed on the Amazon page, although there are three Carranger specials that could be included. One is your typical Sentai V-cinema, basically an extra episode, and two team ups with the previous season Ohranger, and the next season, Megaranger. So far, Shout! Factory hasn't included any movies on their sets, so stay tuned to see if these movies will be included on the release.
It's still fantastic that Shout! Factory is bringing over so many Sentai seasons. What once seemed like an impossibility is now a regularity. So far Shout! Factory has released two Sentai seasons a year, which would hopefully mean that Megaranger would be coming sometime in late 2017.
Carranger is a really oddball season that deserves a look when it comes out. You know I'll be ready for it. After all, its footage was adapted into the greatest Power Rangers episode of all time, "Trouble By The Slice." You know, the one where Blue Senturion uses a red light to stop evil pizzas from controlling cars.
Tokusatsu is the greatest thing.
Shamus Kelley is ready to shift into Turbo! Follow him on Twitter!