News
Game of Thrones Targaryen Prequel House of the Dragon Confirmed at HBO Max
Targaryen-centric Game of Thrones prequel, House of the Dragon, is coming to HBO Max, with George R.R. Martin producing.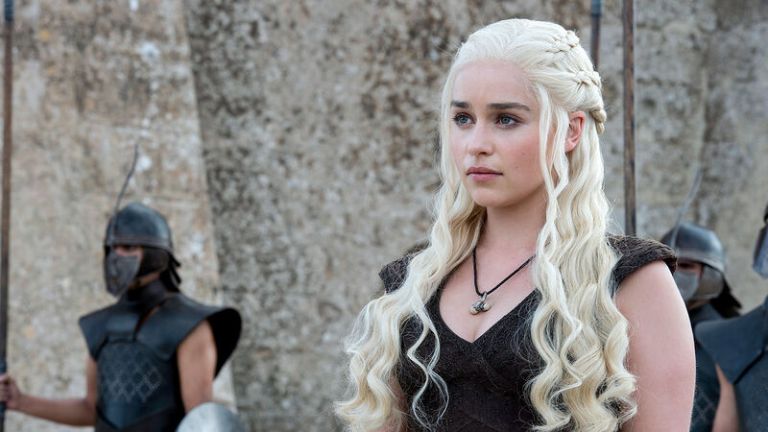 They are House Targaryen of Old Valyria and they will take what's theirs with fire and blood…starting with a Game of Thrones prequel series on HBO.
After HBO shockingly passed on a Game of Thrones prequel series starring Naomi Watts, WarnerMedia has announced a full series order for another Game of Thrones prequel, House of the Dragon for new streaming service HBO Max. The series was created by Thrones author George R.R. Martin and Ryan Condal (Colony) and will be run by Condal and longtime Thrones director Miguel Sapochnik. HBO Max has also released a poster.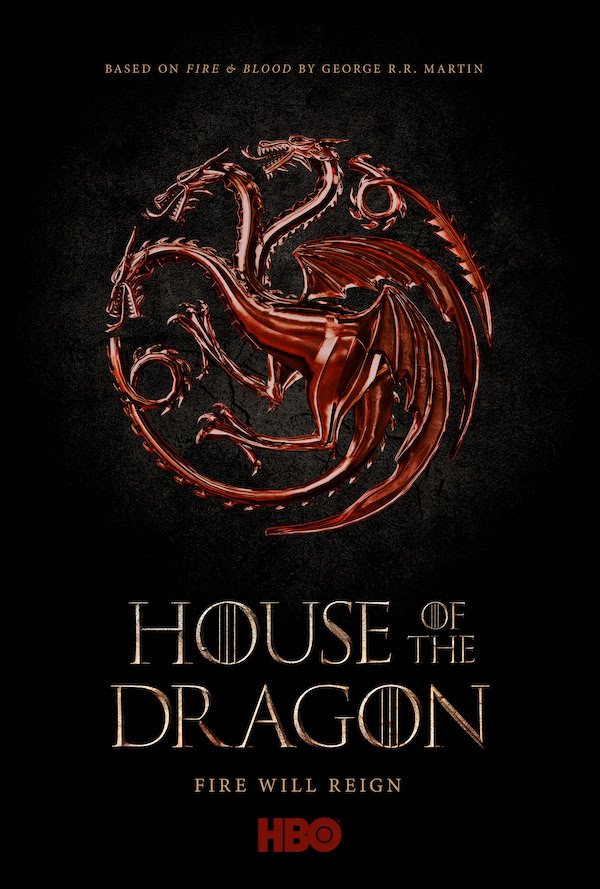 As the title suggests, House of the Dragon will pick up some 300 years before the events of Game of Thrones and focus on House Targaryen. House Targaryen, to which Daenerys belongs, is an ancient family from Valyria on the continent of Essos. The family moved their seat to the tiny island on Dragonstone, on the western tip of the Valyrian Freehold many years before the society collapsed due to an event known as "The Doom." 300 years before the events of Game of Thrones, Aegon I Targaryen lands in what would come to be known as King's Landing with his two sister-wives and their three dragons to conquer the continent and unite it under one rule.
"The Game of Thrones universe is so rich with stories," HBO programming president Casey Bloys said during an HBO Max presentation. "We look forward to exploring the origins of House Targaryen and the earlier days of Westeros along with Miguel, Ryan and George."
Deadline previously reported that HBO was nearing a pilot order for a fifth Game of Thrones prequel to follow "the beginning of the end" of House Targaryen and be set 300 years before the beginning of Game of Thrones. It appears that House of the Dragon is that TV show. Of the at least five Game of Thrones successors announced or rumored, House of the Dragon was the last one to be confirmed and the first one to actually receive a series order. It is currently unknown how many, if any, of the remaining projects are still alive.
Back in May, Martin revealed that five Game of Thrones successors remained in production at HBO. Three of those were "moving along nicely." One of those three was the now cancelled Age of Heroes-set prequel known as either The Long Night or Bloodmoon. In the blog post, Martin intimated that this newly-announced Targaryen prequel is one of the three as well, writing "What are they about? I cannot say. But maybe some of you should pick up a copy of FIRE & BLOOD and come up with your own theories."
Fire & Blood is a prequel to Martin's A Song of Ice and Fire series (upon which Thrones is based) published in 2018 The book tells the story of the Targaryen dynasty in a history book format and chronicles Aegon's conquest, his reign, and the subsequent reigns of his descendants Aenys, Maegor, Jaehaerys, Viserys, Aegon II, and Aegon III. The book is the first of two planned as there are still 10 Targaryen kings to go.
read more: What Did Game of Thrones Finale Ending Mean?
HBO Max is set to launch in May of 2020 and will cost $14.99. George R.R. Martin is still working on the sixth book in the A Song of Ice and Fire series, The Winds of Winter. That will come out…eventually.
Alec Bojalad is TV Editor at Den of Geek and TCA member. Read more of his stuff here. Follow him at his creatively-named Twitter handle @alecbojalad