News
Game of Thrones Spin-Offs Are Up to 5 Pilots, All Prequels
HBO is currently developing five Game of Thrones spin-off prequels, all with George R.R. Martin participating.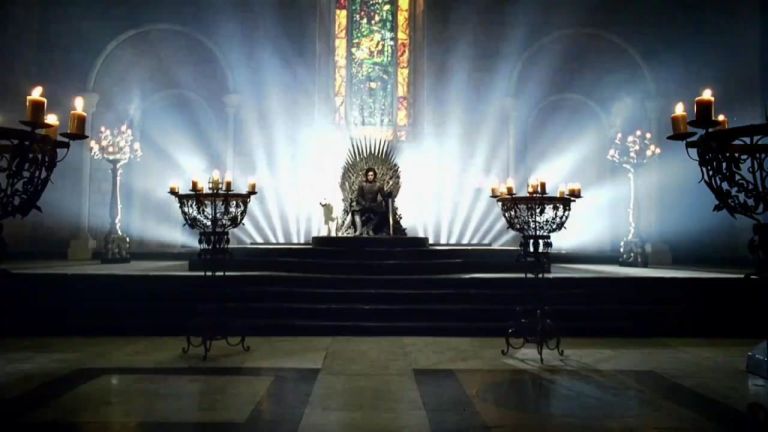 "Yes, I am involved, and have been for months," Martin wrote. "I had my first meeting with HBO about the possibility of a successor show back in August, when I pitched them two possible series. (One of those is among the concepts being developed, one is not). In the months that followed, other writers were brought in and pitched other ideas. Ultimately HBO decided to go ahead with four separate developments, to be written by Max Borenstein, Jane Goldman, Brian Helgeland, and Carly Wray."
He also elaborated that he has had a hand in all of the shows, summoning all of the writers to his Santa Fe home to discuss his fictional world and how to build on it.
"It was stated in some of the reports that I am working with two of the four writers. That's not quite right. I've actually been working with all four of the writers. Every one of the four has visited me here in Santa Fe, some of them more than once, and we've spent days together discussing their ideas, the history of Westeros and the world beyond, and sundry details found only in The World of Ice & Fire and The Lands of Ice & Fire."
He likewise points out there is a fifth pilot in development, but he will not divulge who is writing it. With that said, he does not expect all five to become TV series, but he openly ponders which ones HBO will respond to.
read more: Game of Thrones Season 8 Predictions and Theories
"Some of the reports of these developments seem to suggest that HBO might be adding four successor shows to the schedule to replace Game of Thrones. Decades of experience in television and film have taught me that nothing is ever really certain… but I do think it's very unlikely that we'll be getting four (or five) series. At least not immediately. What we do have here is an order for four — now five — pilot scripts. How many pilots will be filmed, and how many series might come out of that, remains to be seen."
Of the thus far revealed writers, Max Borenstein is of Godzilla and Kong: Skull Island fame (he also previously developed the ill-fated Minority Report TV series). Another is being overseen by Jane Goldman, who more encouragingly has been the longtime writing partner of Matthew Vaughn and previously penning the scripts for Stardust, Kick-Ass, Kingsman, and X-Men: First Class. Yet another is being created by Brian Helgeland, who previously adapted Mystic River and L.A. Confidential to the big screen, and wrote and directed A Knight's Tale. And the fourth, but hardly the last, is being developed by Carly Wray (Mad Men).
David Benioff and D.B. Weiss, the creators and showrunners of Game of Thrones that are also currently working on this year's seventh season, will hold the titles of executive producer on all four series alongside Martin. However, they will not be writing or actively working on the development of any of them.
It is currently unclear when any of these would debut, but presumably at least one would look appealing to HBO to have ready for a premiere in 2019, which will be the first year since 2011 to go without a season of Game of Thrones. Further, if we were allowed to speculate, we'd guess that the one Martin has a personal hand in alongside Wray could easily be an adaptation of "Tales of Dunk and Egg," a series of novellas published between 1998 and 2010 by Martin.
These much more lighthearted and adventurous stories follow "Dunk," a hedge knight who will one day rise to head of the Iron Throne's Kingsguard, and "Egg," the nebbish and future king Aegon V, a Targaryen touched by destiny. These stories take place about 90 years before the events of Game of Thrones' first season.
The other series? Your guesses are as good as ours, but there are plenty of twisted events in Westerosi lore that could make a compelling limited or sprawling TV series. What would you like seen brought to life?
This article was updated from its original version that ran on May 4, 2017.