News
Game of Thrones Season 8 Wraps 55 Day Battle Scene Shoot
Game of Thrones Season 8 is going to feature some kind of crazy battle scene...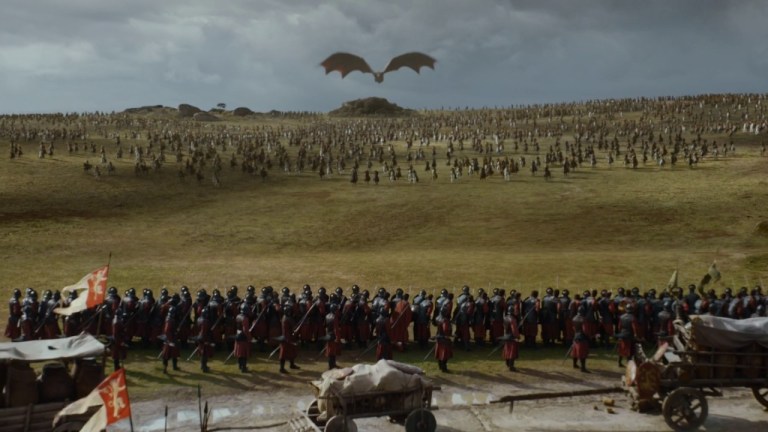 We won't see the eighth and final season of HBO's beloved flagship series Game Of Thrones this year, but that doesn't mean we can't keep our eye on all manner of exciting developments to come, does it?
Very mild spoilers ahead…
We heard quite a while back that there was a mammoth battle scene being filmed over at the Moneyglass base in Ireland for season 8, but we had no idea that it was still going on until very recently.
Jonathan Quinlan, assistant director on Thrones, posted this thank you note on his now-private Instagram account, and it reveals that we're in for one hell of a showdown at Winterfell when the show returns for its final season…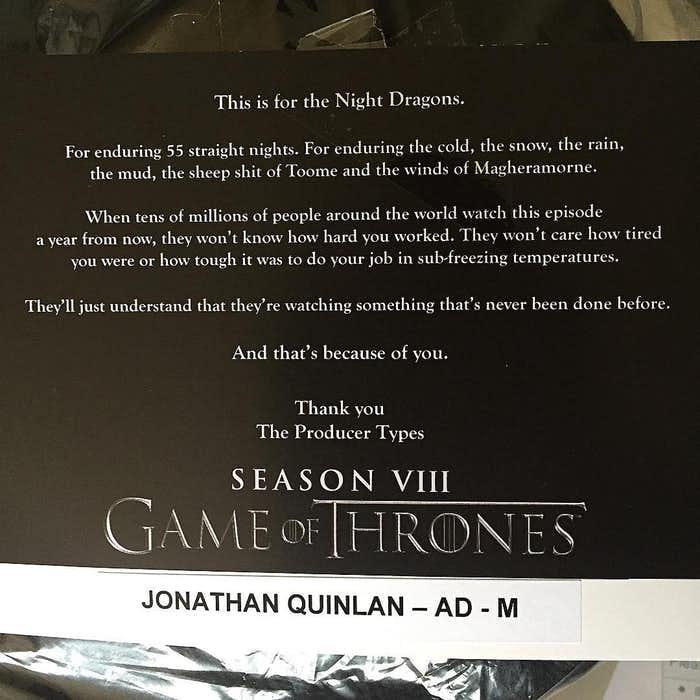 55 nights in a row. Holy Jesus! This will have been the largest battle filmed in Thrones history, in fact, taking almost double the length of time granted to season 6's "Battle Of The Bastards" and season 7's "Goldroad" ambush, which both ate up just under a month of camera time when all was done and dusted.
We're officially strapped in, excited, and ready to witness "something that's never been done before".
read more: Game of Thrones Season 8 Predictions and Theories
You can read more about this (including, we warn you, bigger spoilers) over at Watchers On The Wall.