News
Game of Thrones Season 8 Premiere: The First Reactions Are In
Here's what the first critics are saying about the Game of Thrones season 8 NYC premiere…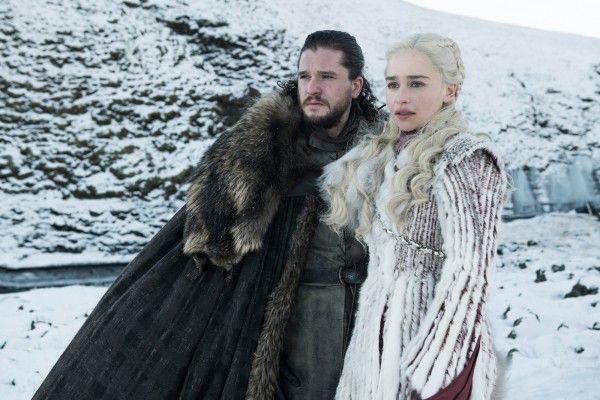 Its title is yet to be announced, but 6,000 people have already seen the first episode of Game of Thrones season 8. The world premiere took place last night at New York's Radio City Music Hall, less than two weeks before the new season debuts on HBO on Sunday, April 14th.
Red carpets were walked. Dresses were worn. Photos were taken. Business as usual.
Threatened in voiceover by the Stark sisters not to leak or spoil anything ahead of the final season's opener, those 6,000 attendees have stayed fairly quiet so far, but a couple of reactions have appeared online today.
Chief of all is this review by The Telegraph's Jane Mulkerrins, advertised as spoiler-free but be warned, it contains reference to plot details that some might consider too revealing to make that claim.
further reading: Game of Thrones Season 8 Predictions
A spoiler-free snippet from Mulkerrins is that the Game of Thrones showrunners "have wasted no time in getting straight down to business, with a season premiere packed with big plot moments." The violence, she writes, is "dark, brutal and unsettling," alongside a "lighter, more humorous tone." Once again – business as usual.
Additionally, Entertainment Weekly's James Hibberd sent the following Tweet from the event, calling the episode "fantastic" and "not just table setting." Promising stuff indeed.
— James Hibberd (@JamesHibberd)
April 4, 2019
Perhaps the best "review" came from Cersei Lannister herself, Lena Headey, who was unable to attend the event due to illness, but who sent a message calling season eight "the tits" (for readers overseas, a British idiom signifying something that's ace, top, skills, mint, or blinding).
As further reactions come in, we'll keep updating.