News
Game of Thrones Season 8 Footage Teased in HBO Promo
Blink and you might miss the Game of Thrones Season 8 teaser footage snuck into a new HBO sizzle reel promo.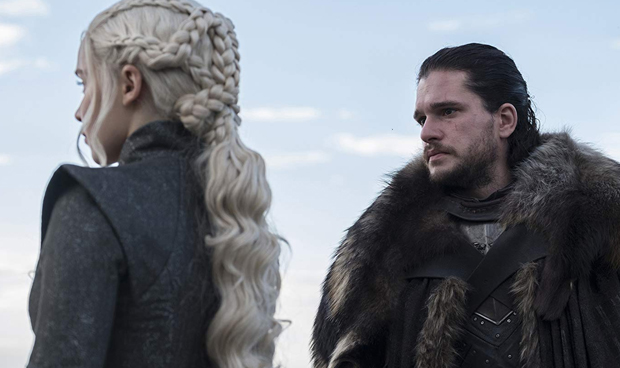 Game of Thrones fans are still reconciling their collective hunger pangs in the aftermath of the latest (not so good) news regarding the release date of Season 8, which – contrary to a previous confirmation from HBO's president – won't likely arrive until summer 2019. However, Sunday night's Sharp Objects season finale towed a Trojan horse of sorts, premiering an HBO "coming soon" teaser that, as it turns out, contains some brief Game of Thrones Season 8 footage!
The HBO sizzle reel video in question – showcasing a montage of scenes from HBO offerings – naturally contains Game of Thrones footage. At first glance, it appears to be innocuous, showing mostly familiar highlights from last year's Season 7, making it easy for one to dismiss the clip. Moreover, even one particular scene, showing Jon Snow (Kit Harrington) giving sister Sansa Stark (Sophie Turner) a hug that screams reunion could be easily dismissed, since the two were the center of a memorably heartfelt reunion involving a hug back in Season 6. However, this hug (seen at the 1:10 mark,) is not the one you might be thinking of!
The famous Jon/Sansa reunion took place at the Wall. This one – displaying wardrobe differences – appears to be set at Winterfell, and Sansa seems to show a cagier countenance than she did in the classic clip. Consequently, eagle-eyed fans are calling attention to the idea that this Jon/Sansa embrace is the first Game of Thrones Season 8 footage. Plus, lending further credence to the video's status of a new-season showcase is the preview glimpse it provides of Meryl Streep in her upcoming role on Big Little Lies Season 2.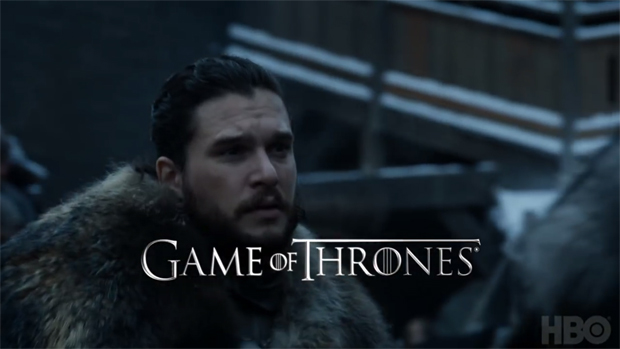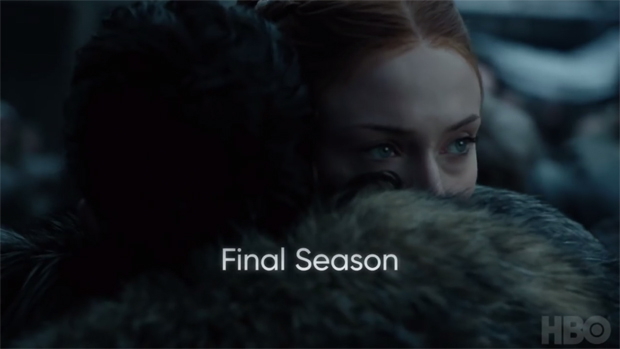 To break down what (little) we're seeing here, the embrace between Jon and Sansa – presumably at Winterfell – is loaded with innuendo, with Jon's typically brooding visage countered with Sansa's salty looks, which are possibly the latest manifestation of the tensions that we saw between the two in the aftermath of the Battle of the Bastards and the Starks' return to Winterfell, notably over Sansa's disagreement with Jon's quixotic plan to leave Winterfell to seek out Daenerys Targaryen's help in the war against the Night King. Additionally, the show has been dropping hints implying that Sansa's multi-season captivity with the Lannisters (Cersei, specifically,) has left an indelible mark on her character as she continues to display more ruthless, arguably imperious attitudes.
Of course, there's another possible narrative here, since the apparent ire displayed in Sansa's eyes seem to be directed at something – or someone. Could we be seeing Daenerys's arrival at Winterfell? It would certainly warrant some concern for Sansa, especially if the news about Jon's true heritage – just discovered by Bran and Sam – has made the rounds in Winterfell. Thus, we could be seeing Sansa's "So, this your aunt and you're having sex with her" face.