News
Game of Thrones Season 7 Trailer: Breakdown & Analysis
From that attack on Casterly Rock to Jorah's gnarly arm, we break down all the big moments from the Game of Thrones trailer.
"The great war is here."
It's all war all the time in the new trailer for Game of Thrones Season 7 (which you can check out here). The full-length promo begins with Cersei laying out the enemies she has to face from every side. Something tells me that her fancy war map won't save her…
In general, Cersei's appearance in this trailer is defined by loneliness. The promo begins with the sound of her echoing steps… and how small does she look in the above screenshot? Jamie may techically be by her side, as we see in a later shot, but Cersei is very much alone following the suicide of poor Tommen in the Season 6 finale.
But where were we? Ah, yes: Cersei's challengers…
You've got your "enemies to the East" (aka Dany) as depicted by Grey Worm…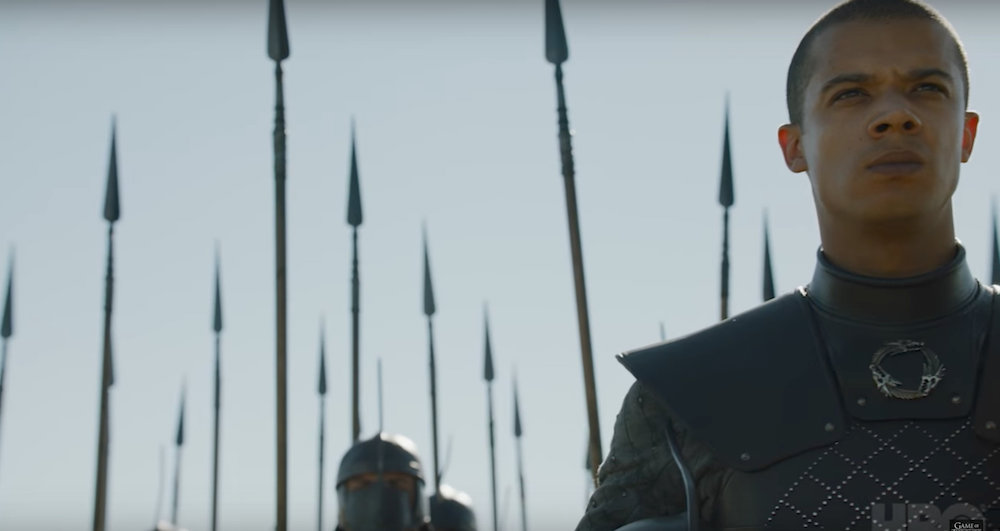 Your "enemies to the West" (aka the Greyjoys) as depicted by a ship on the water…
Your "enemies to the South" (aka the Martells and Tyrells) as depicted by a hand sharpening a knife…
And your "enemies to the North" (aka the Starks) as depicted by Arya on horseback…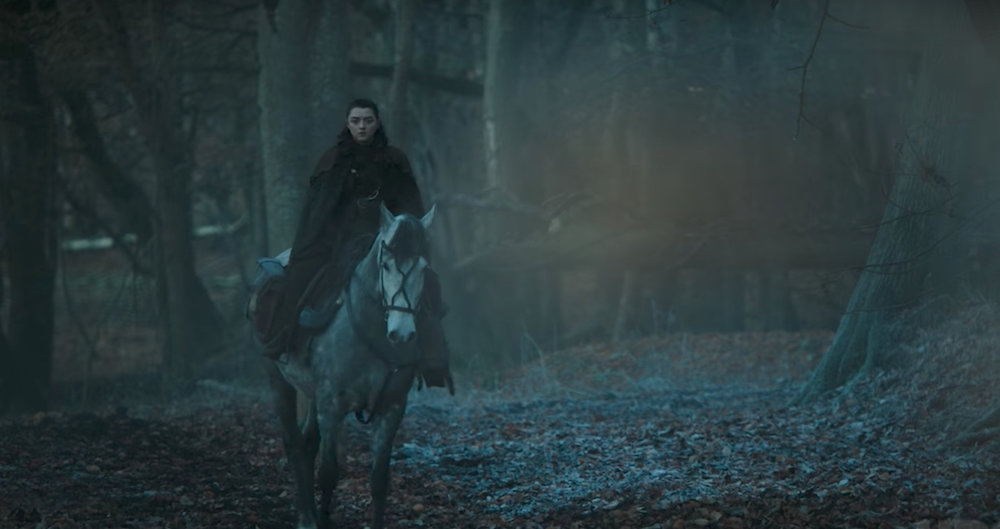 Basically, Cersei is screwed, though she's putting on a brave front: "Whatever stands in our way, we will defeat it." To be fair, she does have this rather handsome army…
There's also the question of who Cersei is talking to when she delivers this little speech. Though, initially, it might seem like she is addressing Jamie or perhaps one of her commanders, from the looks of this screenshot, they are entertaining someone else…
read more: Game of Thrones Season 8 – Everything We Know
It's hard to tell from this shot, but the mystery man kind of looks like Edmure Tully, who we last saw convincing the Tully forces to surrender Riverrun after Jamie threatened the life of his baby son? There was talk of a "gentle imprisonment" at Casterly Rock. Did those plans change?
read more: Game of Thrones Season 8 Predictions and Theories
And who is Jamie looking at emotionally here? If it isn't Edmure who appears in this scene, then perhaps it is Brienne, whom some have speculated will be traveling to King's Landing with Davos to talk to Cersei about that inconvenient White Walker army that is poised to attack and, you know, kill everyone.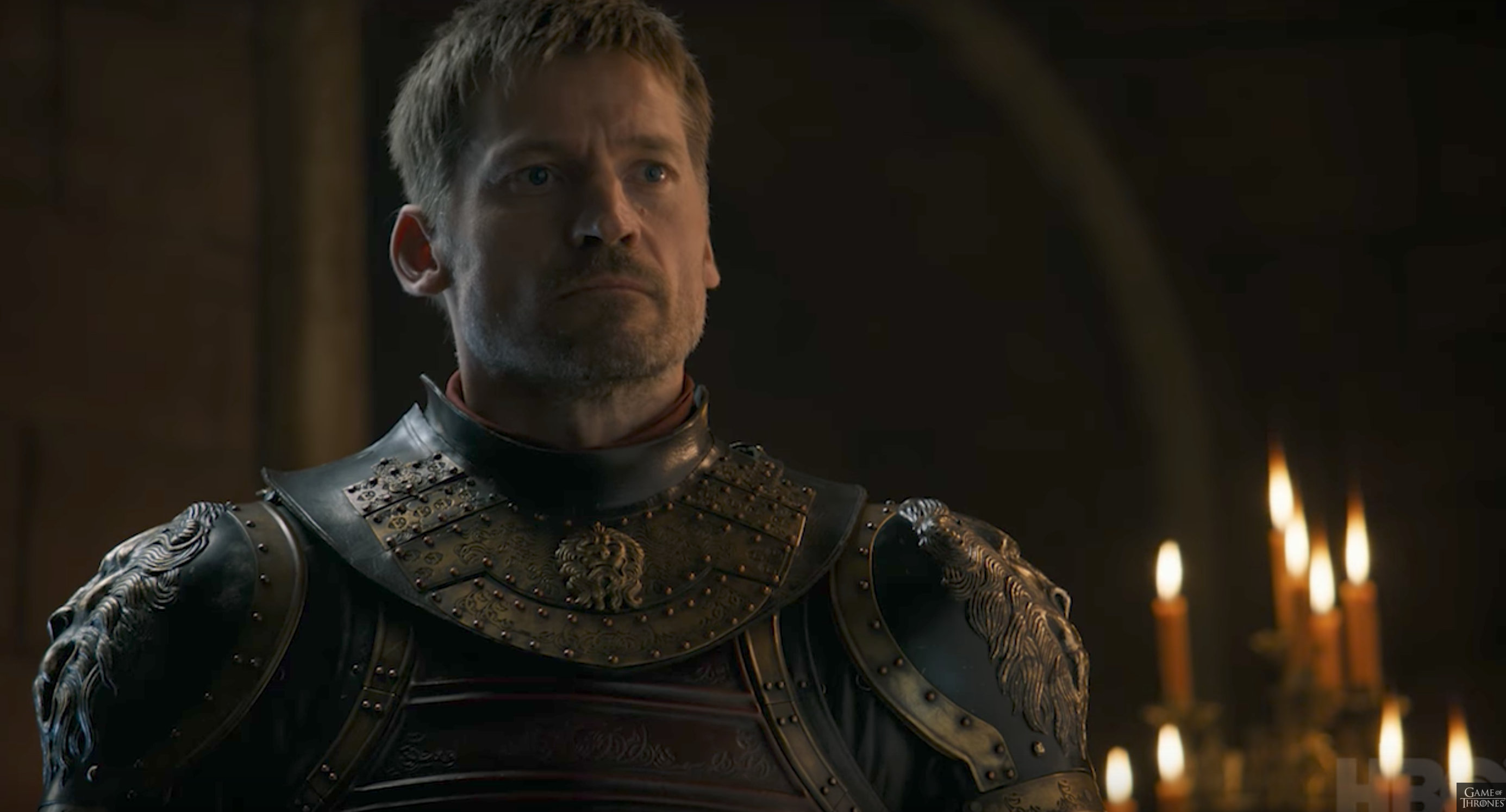 Meanwhile, Tyrion and Dany have arrived at Dragonstone, which just so happens to be Dany's birthplace. (Aww.) Later, we see Dany sitting in the throne within the Dragonstone Keep. I mean it's not the Iron Throne, but it's still pretty cool.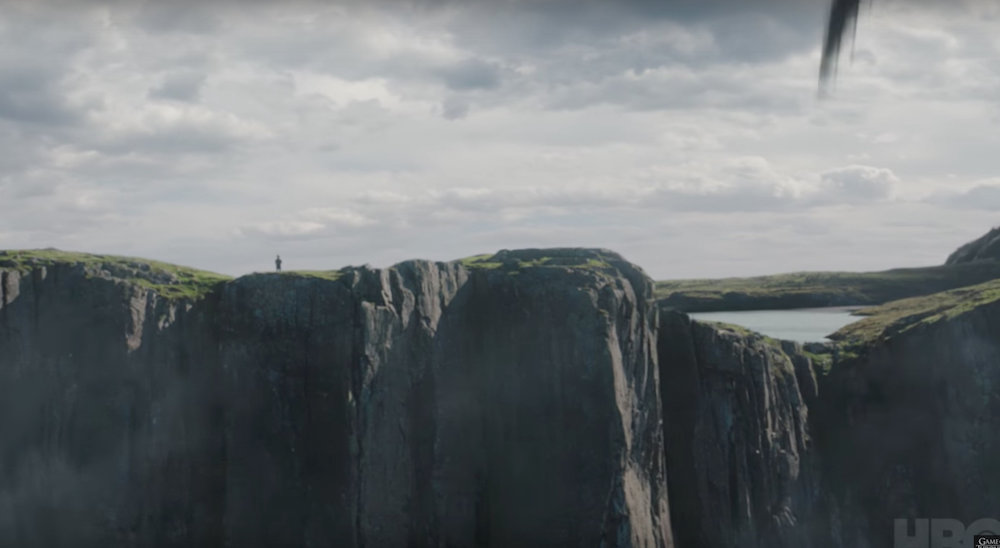 We also see Melisandre watching Dany and her forces approach Dragonstone in a later shot. Seemingly, it is Melisandre who lets them in. What will she and Dany talk about? Is this the first step to Dany and Jon potentially joining forces?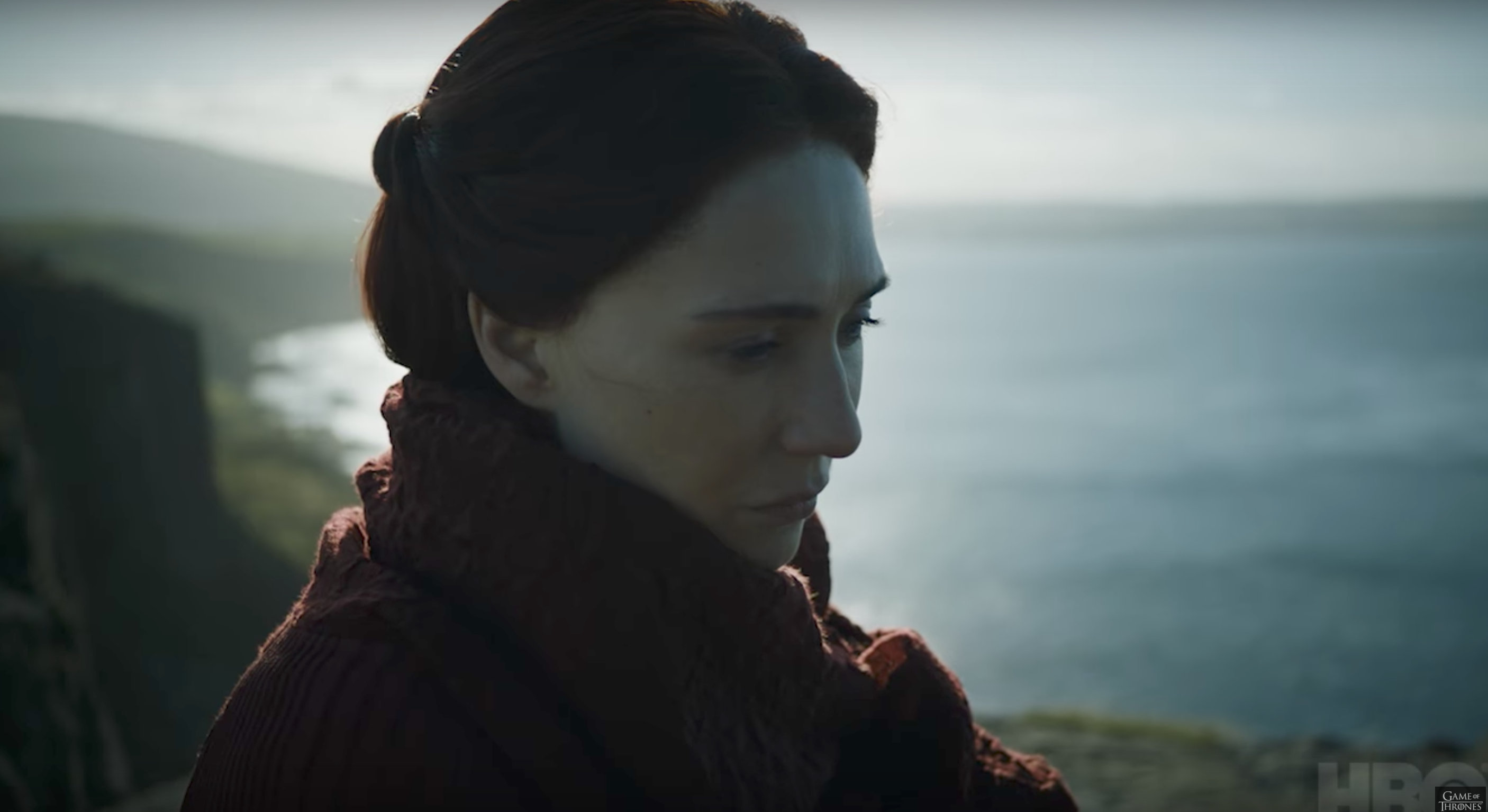 Speaking of Jon, he is still enjoying popular support at Winterfell. We see him presiding over a meeting with Sansa and Davos at his sides.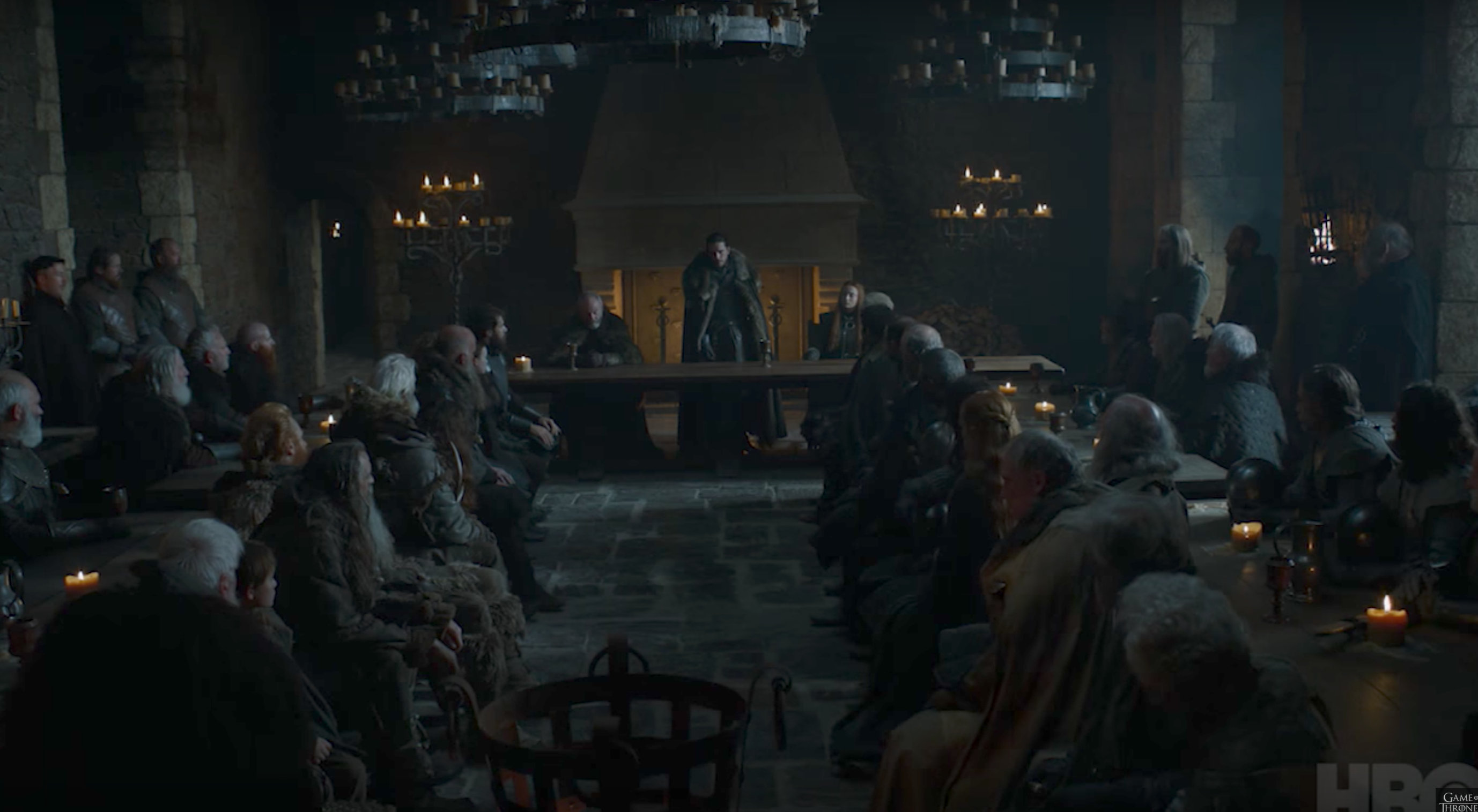 But Littlefinger is already whispering in Sansa's ear, telling her: "Your father and brothers are gone, yet here you stand. The last best hope against the coming storm." Sansa doesn't seem too receptive to his manipulations, and neither does Jon, who we see choking Littlefinger later in the trailer in the Stark crypt.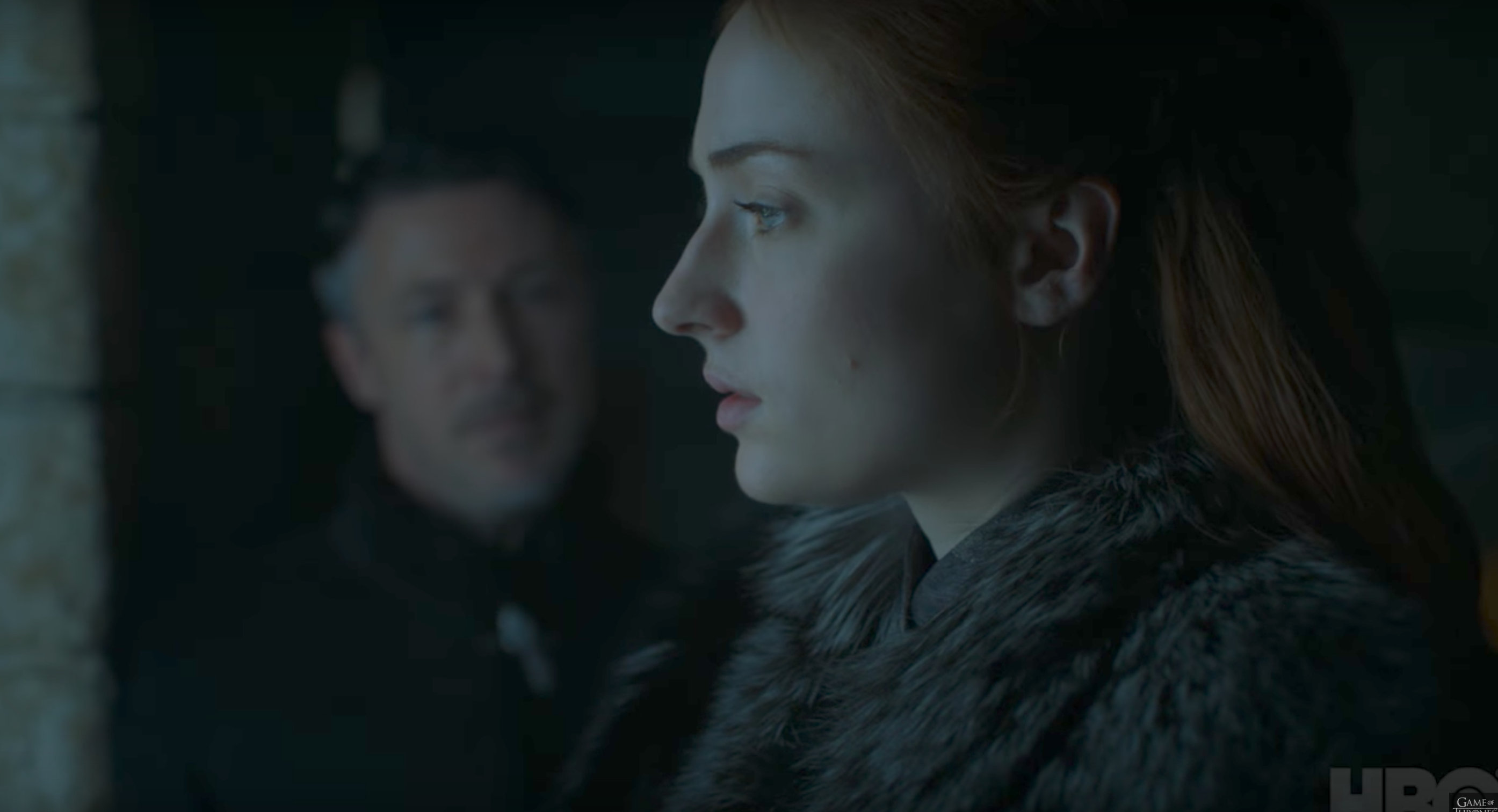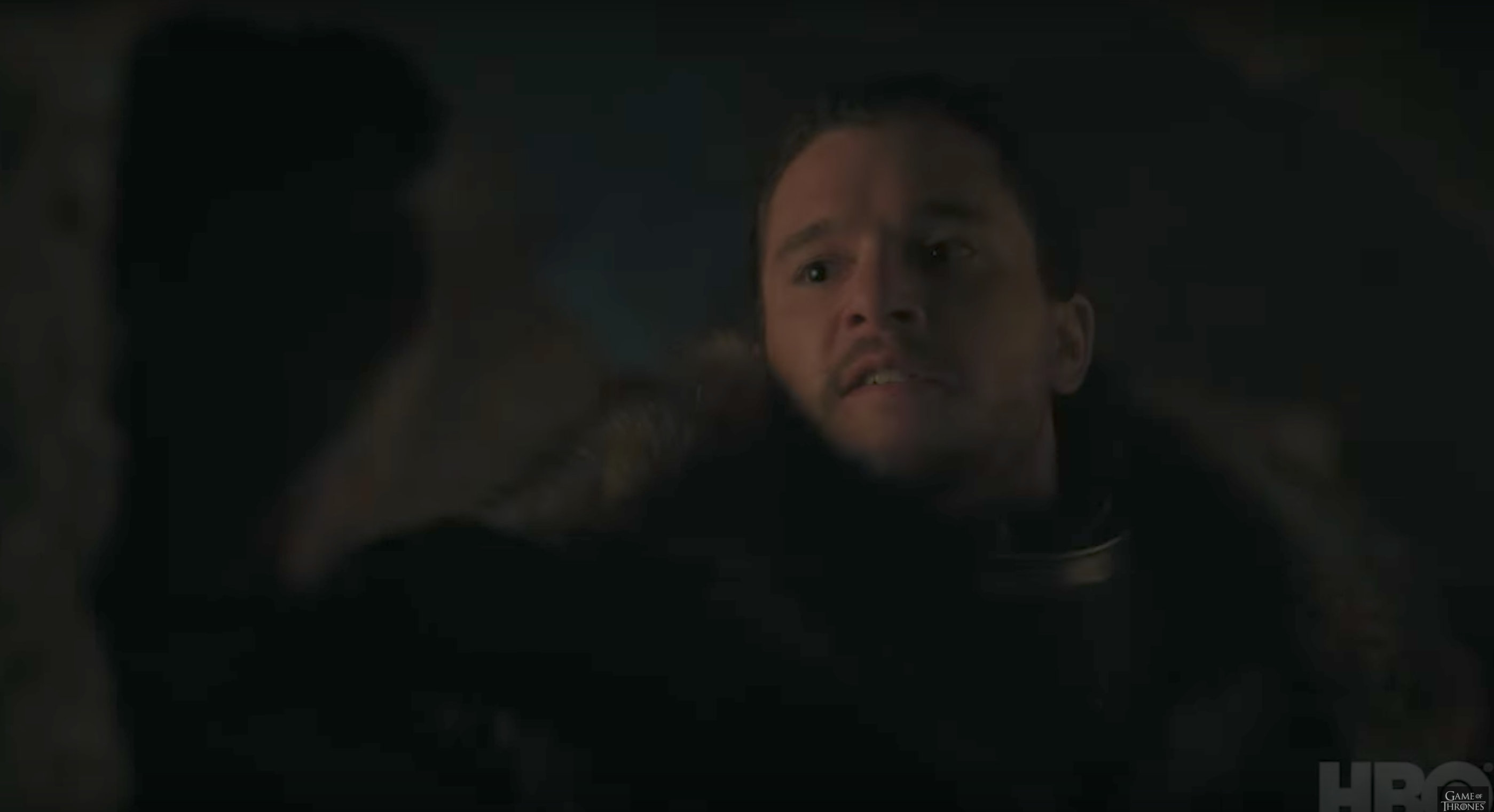 We also have this gorgeous shot of Theon as embers fall around him. This seems to go along with another shot of a fiery ship battle. Are Theon, Yara, and Dany's forces in danger? More likely, this is an attack, potentially part of the attack on Casterly Rock that seems to be going down later in the trailer. (You noticed all of those Lannister banners, right?)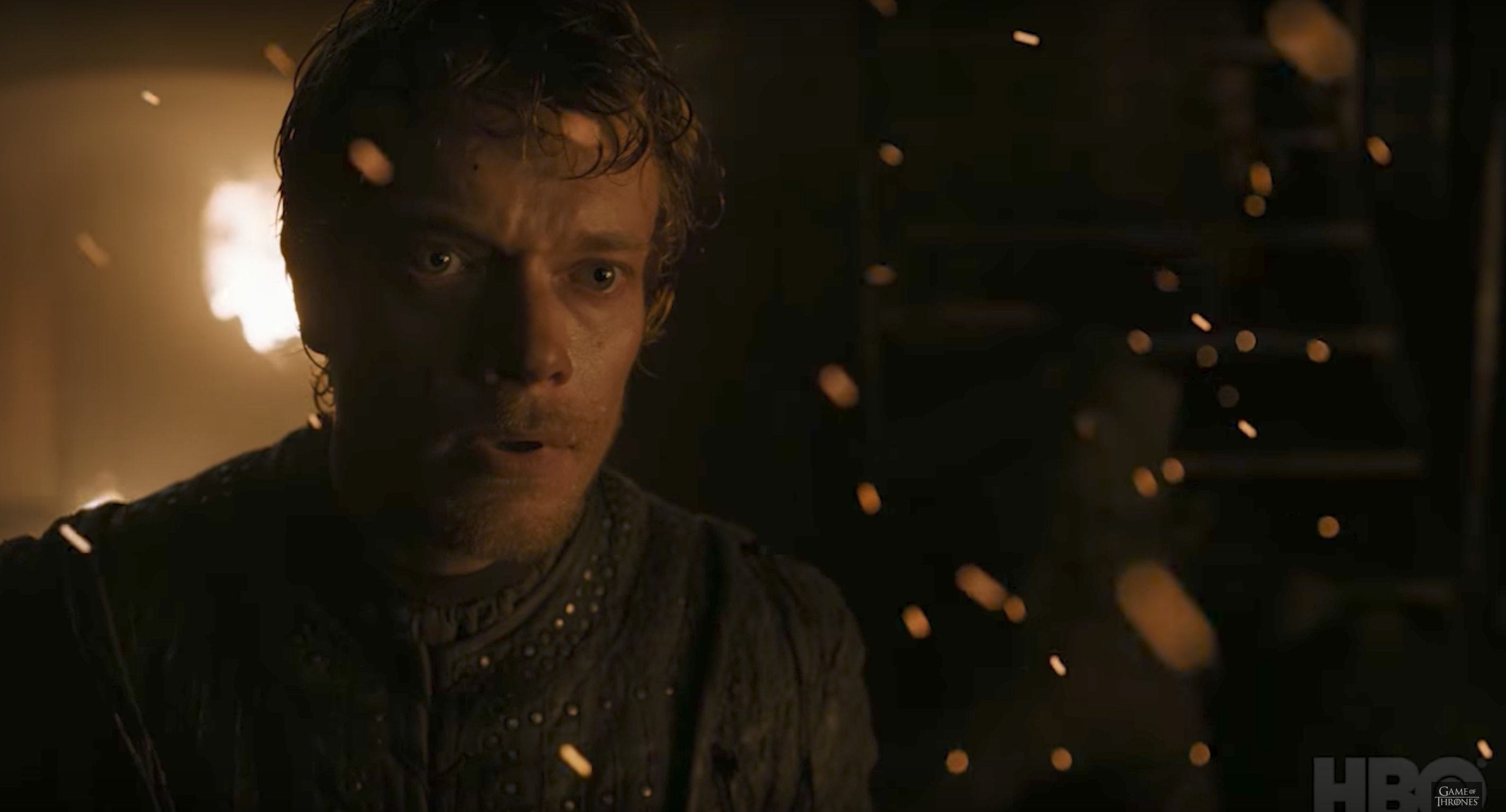 Then again, it probably makes more sense if the Casterly Rock attack is actually being undertaken by the Dothraki segment of Dany's forces, who we see in the same broad daylight as the Casterly Rock scenes mounting an attack (and seemingly having the time of their lives).
My guess is this money shot is also from the attack on Casterly Rock unless you subscribe to the theory that Dany has split her forces and this is from another attack, somewhere in the south of Westeros (aka somewhere where there is no snow).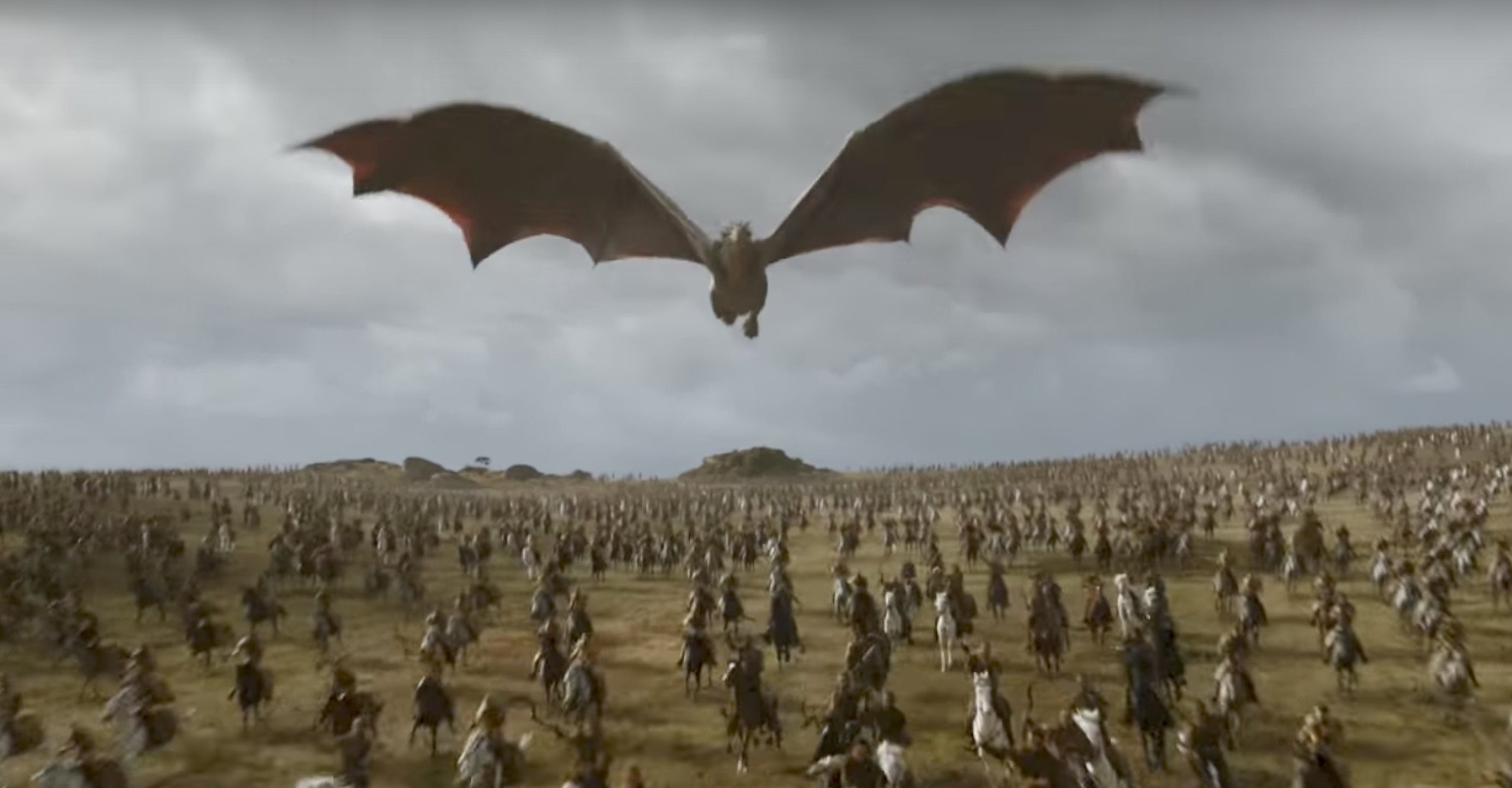 In other news: The Mountain has a new look. (Looking good, buddy.)
At least some people seem to be having some fun in Season 7. In flash-and-you-miss-it moments, we see Yara and Ellaria making out. (Good for them!)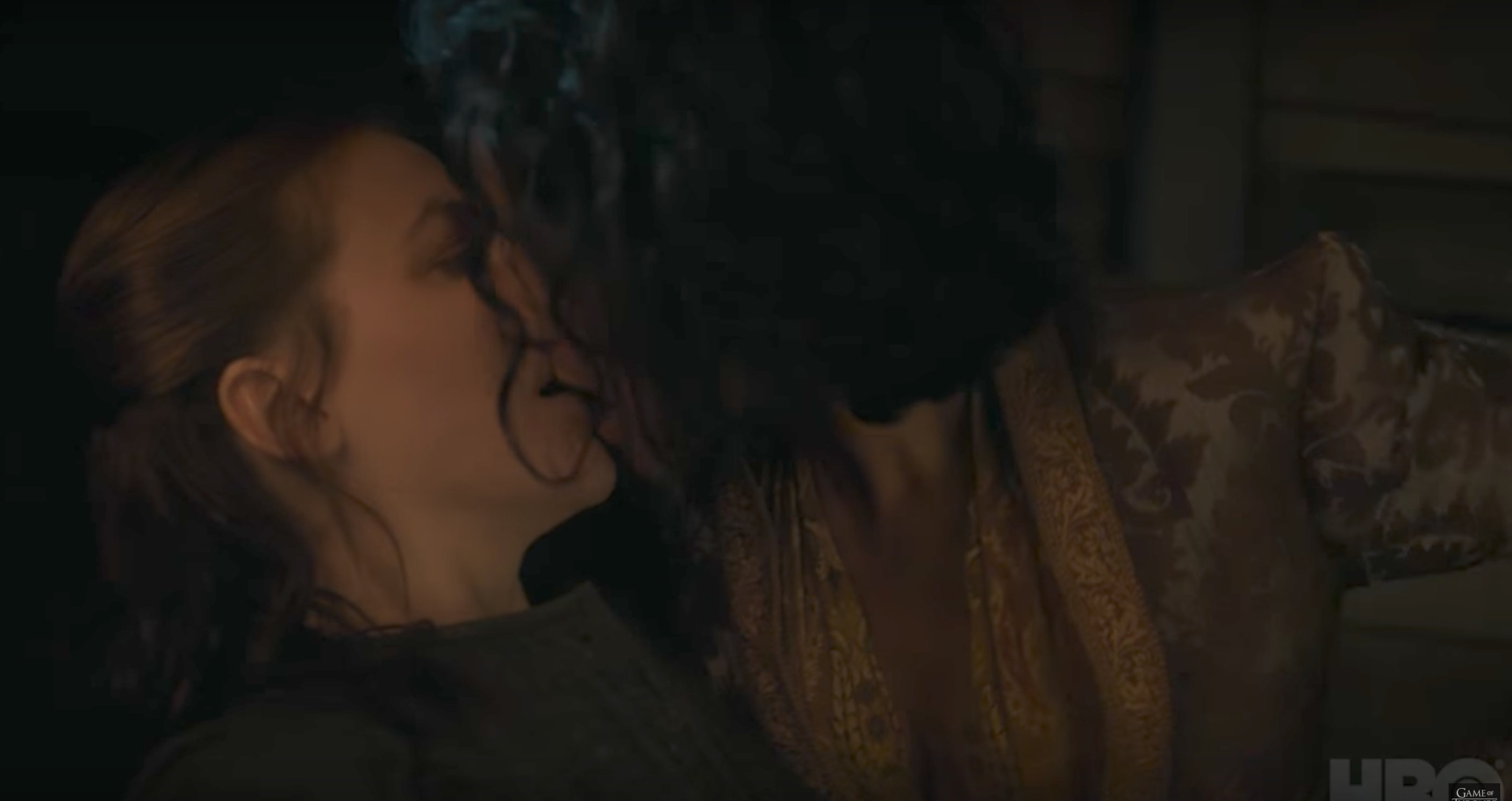 And Grey Worm and Missandei getting closer…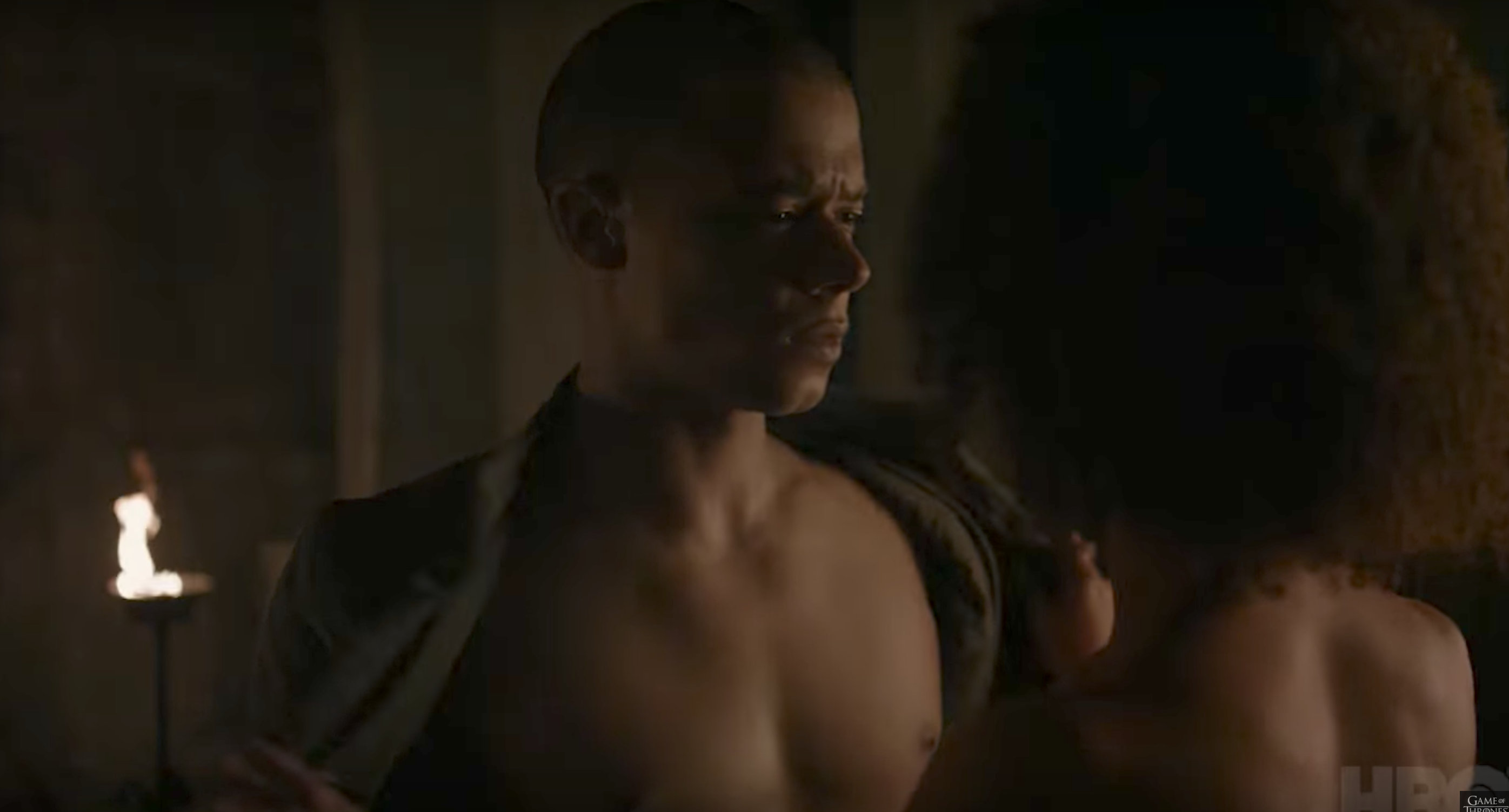 Also: Everyone's speculating that his is Jorah's gnarly hand, which makes sense given his little greyscale problem. What interests me more is that we see this shot back-to-back with a shot of Arya looking under a bed. Might these two meet up in Season 7?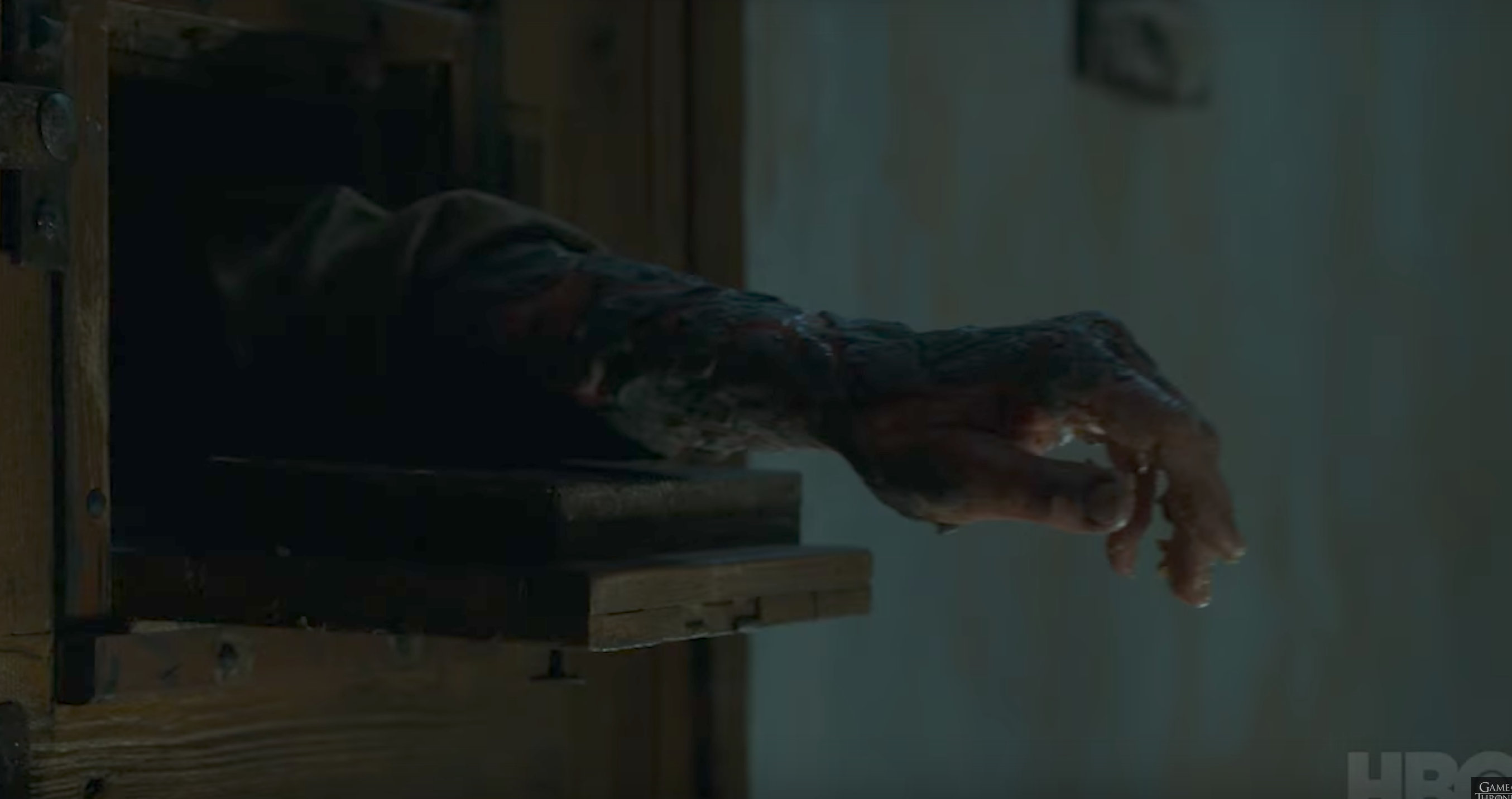 Perhaps not, given that Arya seems to be spending most of her time in this trailer hanging out in the cold woods. Her plot in Season 7: trying to illustrate in every way possible just how much winter has officially arrived…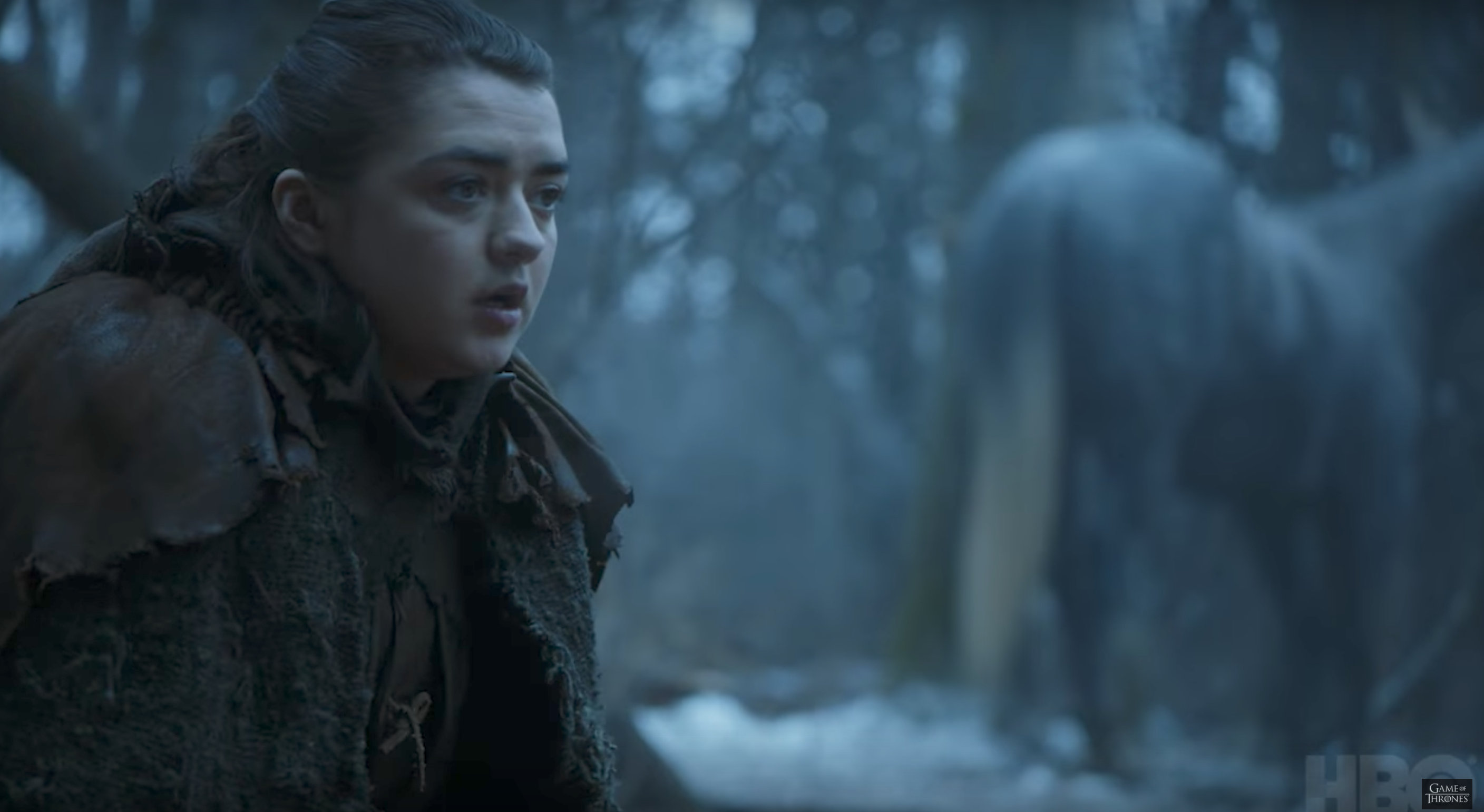 But let me leave you with this plea for sanity from Ser Davos: "If we don't put aside our enmities and band together, we will die. And then it doesn't matter whose skeleton sits on the Iron Throne." Listen to the man, dammit!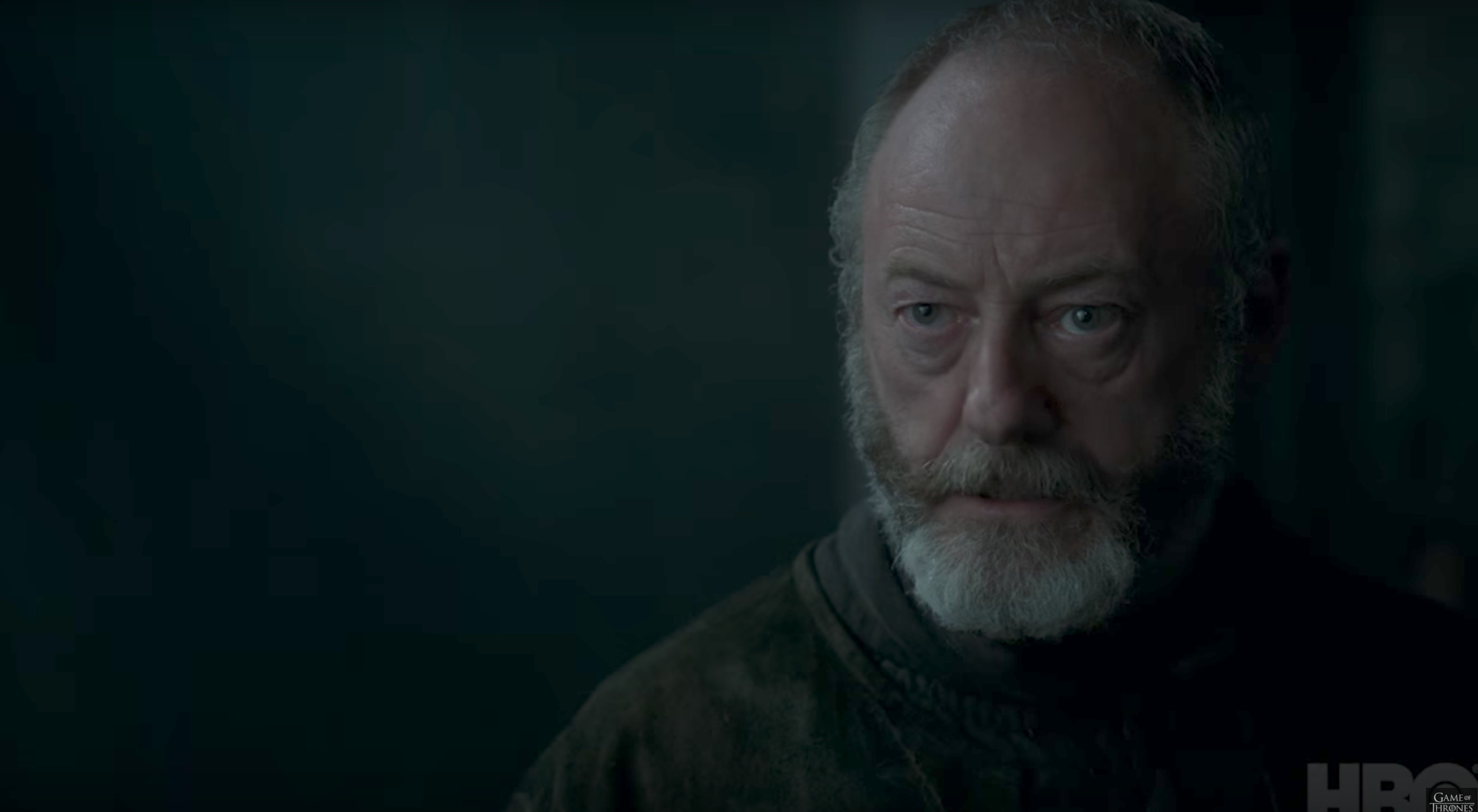 Well, at least Jon and Tormund seem to have things totally under control…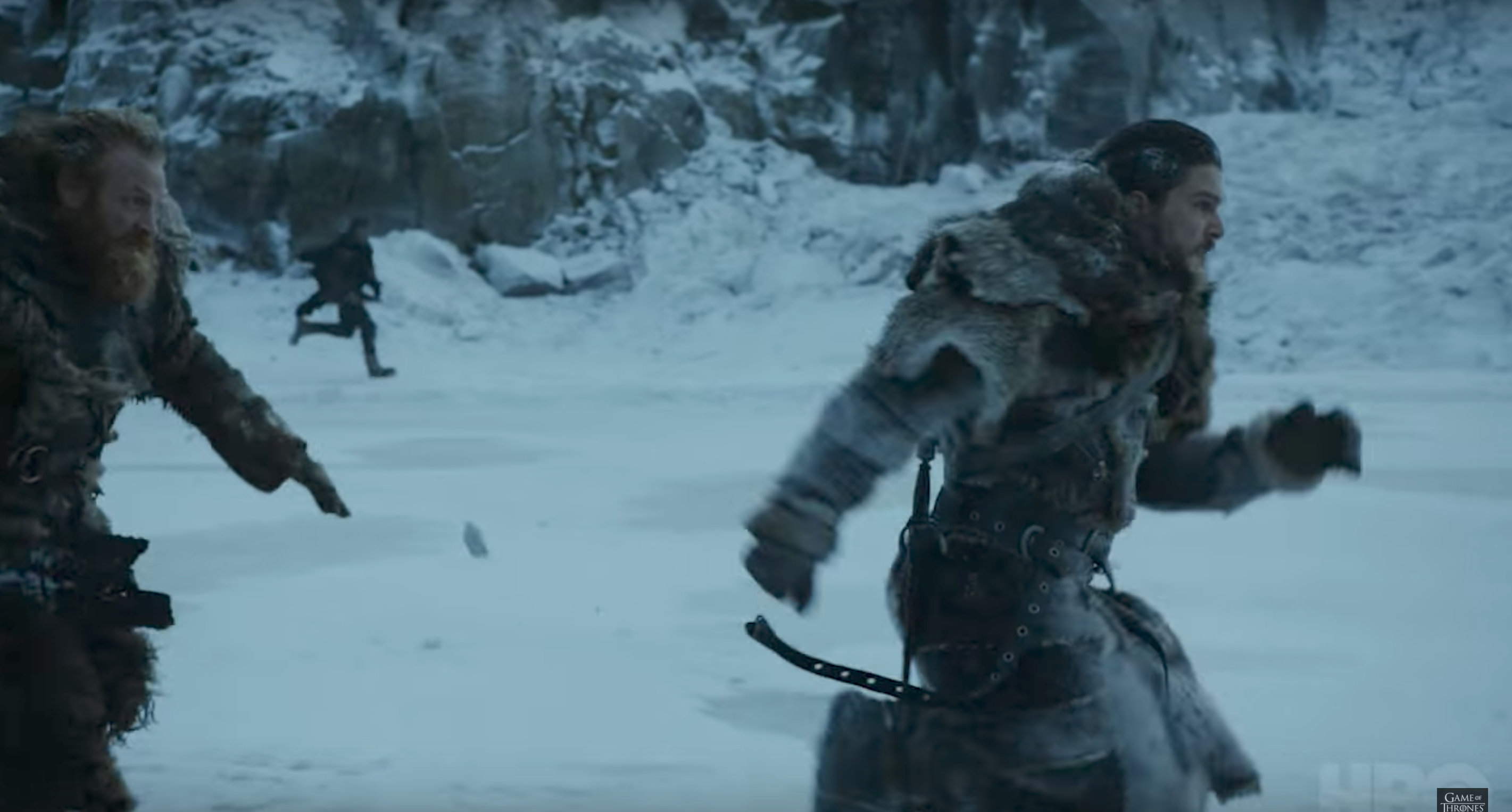 Did we miss anything in our Game of Thrones Season 7 trailer breakdown? Let us know in the comments below, or come pester me over on Twitter.