News
Game of Thrones Season 6 Will Air Before The Winds of Winter Is Published
George R.R. Martin has confirmed what we have long suspected: Game of Thrones Season 6 will be out before The Winds of Winter.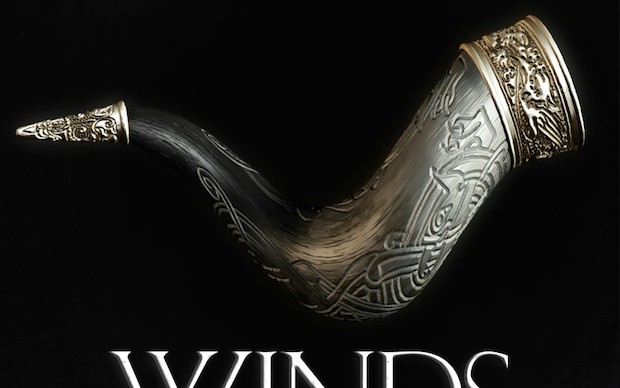 Hopefully, you had a Happy New Year with all the champagne and confetti that might imply. Because if you're a fan of George R.R. Martin's "A Song of Ice and Fire," the book series that spawned Game of Thrones, then you're going to need some pleasant memories of this holiday that you won't find here. Indeed, George R.R. Martin confirmed what his fans have long suspected: Game of Thrones season 6 is making it to the screen before Martin's The Winds of Winter reaches any printer.
Martin broke the news to his fans himself over the weekend on a detailed and genuinely apologetic Live Journal post. In contrast to his usually succinct and witty answers to deadline questions, Martin displayed genuine anxiety over disappointing fans that still held out hope that The Winds of Winter—the sixth book in "A Song of Ice and Fire"—would publish before the sixth season of the HBO flagship series. Indeed, at this point, the show is more or less caught up with the novels' narrative, and now come April, the show will surpass it in every storytelling subplot that it ventures toward.
Says Martin:
THE WINDS OF WINTER is not finished. 

Believe me, it gave me no pleasure to type those words. You're disappointed, and you're not alone. My editors and publishers are disappointed, HBO is disappointed, my agents and foreign publishers and translators are disappointed… but no one could possibly be more disappointed than me. For months now I have wanted nothing so much as to be able to say, "I have completed and delivered THE WINDS OF WINTER" on or before the last day of 2015.
While this is likely not a surprise to many fans (or certainly us), there has been a long held belief that Martin might just get The Winds of Winter out first, and he explicitly explained that he and his editors and publishers had aimed to do just that. Initially, they gave Martin a Halloween 2015 deadline to finish The Winds of Winter so that it could be on shelves at least several weeks before Game of Thrones season 6 premiered. And after Martin missed that deadline, the goal post was moved to New Year's Day. But as we are reporting, Martin clearly missed that as well, and has a rather melancholy explanation involving disappointment in narrative choices and a growing anxiety from failing to meet the deadline, which further slowed his writing process.
Unfortunately, the writing did not go as fast or as well as I would have liked. You can blame my travels or my blog posts or the distractions of other projects and the Cocteau and whatever, but maybe all that had an impact… you can blame my age, and maybe that had an impact too…but if truth be told, sometimes the writing goes well and sometimes it doesn't, and that was true for me even when I was in my 20s. And as spring turned to summer, I was having more bad days than good ones. Around about August, I had to face facts: I was not going to be done by Halloween. I cannot tell you how deeply that realization depressed me.

… Here it is, the first of January. The book is not done, not delivered. No words can change that. I tried, I promise you. I failed. I blew the Halloween deadline, and I've now blown the end of the year deadline. And that almost certainly means that no, THE WINDS OF WINTER will not be published before the sixth season of GAME OF THRONES premieres in April (mid April, we are now told, not early April, but those two weeks will not save me). Even as late as my birthday and our big Emmy win, I still thought I could do it… but the days and weeks flew by faster than the pile of pages grew, and (as I often do) I grew unhappy with some of the choices I'd made and began to revise… and suddenly it was October, and then November… and as the suspicion grew that I would not make it after all, a gloom set in, and I found myself struggling even more. The fewer the days, the greater the stress, and the slower the pace of my writing became.
Of course, this is disappointing news and book fans will likely be heartbroken to hear that Game of Thrones season 6 will be filled with spoilers. Then again, so was Game of Thrones season 5. After all, Stannis is still alive in the novels (for now) as is his daughter Shireen; Sansa is still in the Vale; Brienne never left the Southron kingdoms; and did Jaime has never stepped foot in Dorne.
So, things will continue to branch off in separate directions. However, Game of Thrones showrunners David Benioff and D.B. Weiss do know Martin's endgame, and as they move rapidly toward it (Game of Thrones is currently expected to conclude in 2018), I imagine there will be quite a bit of "spoilers" to come. And on that Martin was quite thoughtful in how he chose to address his fans, who have spent the better part of a decade smiling with confidence at the knowledge they held over non-book readers.
Having said all that, I know what the next question will be, because hundreds of you have already asked it of me. Will the show 'spoil' the novels? 

Maybe. Yes and no. Look, I never thought the series could possibly catch up with the books, but it has. The show moved faster than I anticipated and I moved more slowly. There were other factors too, but that was the main one. Given where we are, inevitably, there will be certain plot twists and reveals in season six of GAME OF THRONES that have not yet happened in the books. For years my readers have been ahead of the viewers. This year, for some things, the reverse will be true. How you want to handle that… hey, that's up to you. Look, I read Andy Weir's novel THE MARTIAN before I saw the movie. But I saw the BBC production of JONATHAN STRANGE AND MR NORRELL before I finally got around to reading Susanna Clarke's novel. In both cases, I loved the book and I loved the adaptation. It does not need to be one or the other. You might prefer one over the other, but you can still enjoy the hell out of both.
You can read Martin's full blog post here; it's well worth your time.
You can also read about everything you need to know of Game of Thrones Season 6 right here.