News
Game of Thrones Prequel The Long Night Reportedly Dead
The Game of Thrones prequel pilot operating under the name "The Long Night," and which starred Naomi Watts, will not go to series.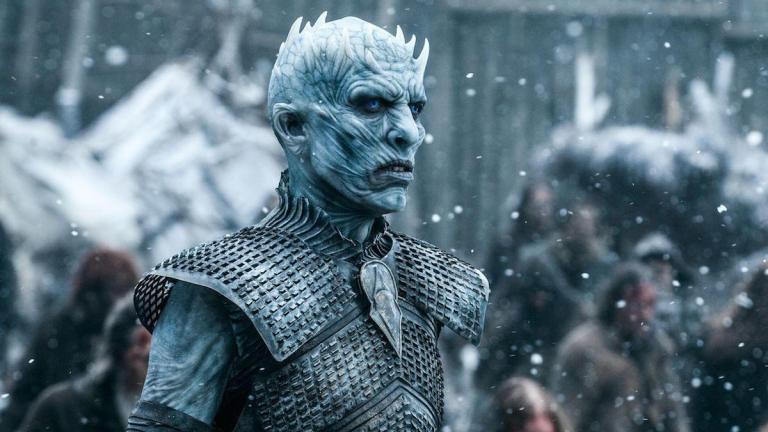 It turned out not to be such a long night, after all. More than a year after HBO announced with great fanfare that it had ordered a Game of Thrones prequel pilot from writer and producer Jane Goldman, and one which would go on to attach Naomi Watts in a leading role and S.J. Clarkson as director, the project is apparently dead. And this comes just as WarnerMedia is unveiling its expansive plans for the new streaming service HBO Max.
The news, which HBO has yet to confirm as definite, was broken by Deadline. The trade site reports that the pilot ran into possible production issues when it shot earlier this year in Northern Ireland. Indeed, HBO commissioned a new Game of Thrones prequel pilot in September, which in retrospect might've signaled trouble with this first effort that was operating under the unofficial title of "The Long Night," and that promised to explore the origins of White Walkers as well as how the Stark family came to rule the North for thousands of years.
The loss of The Long Night, or whatever it might've been called, is a particular shame given how richly fertile the Age of Heroes was for a variety of stories and tonal opportunities much separated from Game of Thrones' vision of Westeros. Additionally, the series was expected to explore Sothoryos, the fictional third known continent in Martin's writings that is loosely similar to Africa, and was expected to deal with race. Goldman also has an amazing track record as the co-screenwriter of Kingsman, Stardust, Kick-Ass, and X-Men: First Class.
Assuming this news is definite, this is hardly the end of the Game of Thrones televised universe at HBO. As aforementioned, the premium cable network has already greenlit another prequel pilot, this one from Ryan Condal (Rampage). That potential series is reportedly set about 300 years before Game of Thrones and focus on the Targaryen family at the height of their fiery and bloody reign. This series is appropriately named Fire & Blood.
Personally, exploring a version of Westeros before the Targaryens—and that family operated as just one of the great houses in the imperial and advanced Old Valyria—sounds much more interesting than a traditional prequel about a Westeros quite similar to the one we've watched for years… only this one is ruled by the blonde haired nuts who tried to burn down King's Landing. Twice.
But rest assured, what is dead may never die, and Game of Thrones prequel projects are far from dead.
David Crow is the Film Section Editor at Den of Geek. He's also a member of the Online Film Critics Society. Read more of his work here. You can follow him on Twitter @DCrowsNest.