News
Game of Thrones Posts Highest Ratings Ever After Leak
Despite the latest episode of Game of Thrones Season 7 being leaked, the show posted its biggest ratings ever for "The Spoils of War."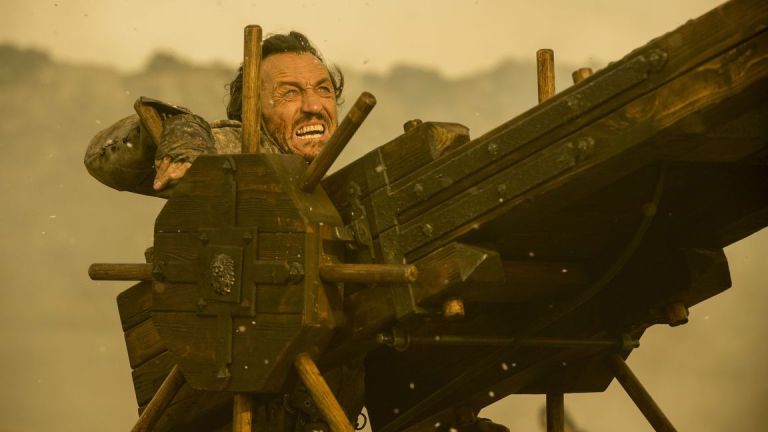 If anyone in the real-life American capital is listening, this is how you deal with leaks: make them inconsequential! Indeed, after a week of news stories about an HBO hack causing leaks for the latest episode of Game of Thrones, Sunday night's "The Spoils of Wars," we have learned that if what's being leaked is of high caliber, it ultimately won't matter. At least as far as quality television is concerned…
Aye, HBO's Game of Thrones is a cultural juggernaut in its seventh season that saw the script for the fourth episode of this penultimate season leaked last week. Shortly thereafter, hackers also released the whole fourth episode of season 7 online too. But given that the hour included the staggering spectacle of a dragon laying waste to an entire Lannister army in the Reach, the effect was nullified—perhaps even encouraging audience members who watched the low-quality leak to be more encouraged to see the visual wonders again in high definition.
read more: Game of Thrones Season 8 Predictions and Theories
As a result, the series had its all-time highest viewership for its premiere hour with an audience of 10.2 million tuning in live to watch the episode. This is up from the Game of Thrones season 7 premiere, "Dragonstone," which drew 10.1 million viewers. It is also up from the previous two weeks, which saw an audience of 9.2 million each during the series' first run airing. To be clear, however, this does not incorporate DVR playbacks, reruns, or online streaming via HBO Go and HBO Now, which for the season 7 premiere caused "Dragonstone" to tap out at above 30 million viewings thus far.
The result is that in spite of HBO being under an intensive spotlight following the hacking, the high quality of Game of Thrones continues to be a boon for the premium cable giant, leaks be damned. If you make superb content, they will come.
Read and download the full Den of Geek Special Edition magazine here!