News
Game of Thrones: Lena Headey Disappointed With Cersei's Death
Lena Headey reveals her major "gripe" about the final season of Game of Thrones: She wanted Cersei Lannister to have a better death.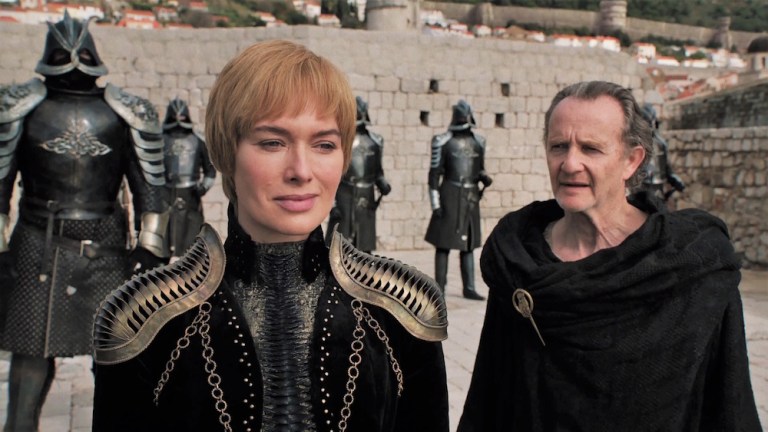 It is fair to say that one month later and the Game of Thrones ending is still divisive. While the initial pop culture earthquake that erupted during the final three weeks of season 8 has subsided, many will still be quick to tell you that the Game of Thrones series finale (if not the whole last two seasons) left something to be desired. And one of those people, as it turns out, is Lena Headey, aka Cersei Lannister.
The actress who has been on the series since the beginning—and we mean very beginning, including the unreleased pilot—recently spoke with the Guardian. While very proud of Game of Thrones as a whole, including the final season, she intimated that she wished Cersei Lannister had a better end than the one she got in the penultimate episode of the series, "The Bells."
"I've invested and I have my favourite characters," Headey said about the series. "And I've got a few of my own gripes. But I haven't sat down drunkly with David [Benioff] and Dan [Weiss] yet."
Benioff and Weiss, the two showrunners and creators of the series, wrote four of the final six episodes and directed the finale, which did still feature Headey's Cersei as a corpse for her brother Tyrion to find.
"I will say I wanted a better death," Headey added when asked what would be her biggest gripe to bring up over drinks.
In the final episodes, Cersei acts like she has a winning hand to defeat Daenerys Targaryen by relying on scorpion weapons to fight her dragons—a weapon of dubious ability other than what we would argue is the true bad episode of season 8, "The Last of the Starks"—which turns out to be a delusion. After her scorpions are easily dispatched by Daenerys and Drogon, Cersei sees her city turn on her and surrender… but it's too little, too late for Dany who winds up burning the whole capital anyway. Ultimately, Cersei dies pathetic and crying, realizing her posturing as an unshakable monarch didn't work this time. The Red Keep—the symbol of Westerosi power she lived the last 20 years of her life in and thirsted for the power of—literally falls on her head while she huddles in her twin brother/lover Jaime's arms.
read more: Game of Thrones Seasons Ranked
It is visually and cinematically frustrating to see her taken out by a falling ceiling, albeit we appreciate the thematic irony of her preferred symbol of power crushing Cersei and her delusions. Perhaps a better setting for that same ending might've been the Throne Room or map room where she's consumed by stone and fire? In any event, a larger issue to us about Cersei is how little she is given to do in the final season, which seems like a waste of Headey's supreme talent and a wonderfully loathsome antagonist.
Headey still seems pleased with the series though. Whatever misgivings she has, she does think the well-known backlash is a result of not ever being able to please all fans.
"Obviously you dream of your death," she says. "You could go in any way on that show. So I was kind of gutted. But I just think they couldn't have pleased everyone. No matter what they did, I think there was going to be some big comedown from the climb."