News
Game of Thrones: HBO to Debut New Aftershow for Season 7
Game of Thrones Season 7 will be joined by a new aftershow, hosted by Bill Simmons, to replace After the Thrones.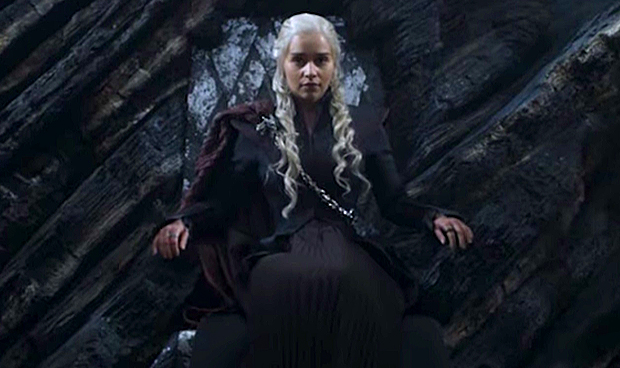 Game of Thrones Season 7 promises a pulse-pounding penultimate run for the epic series, starting in July. Thus, HBO plans to put each of its seven episodes into context with a new aftershow. While the premium cable outlet previously served up an aftershow called After the Thrones, it appears that they're going back to drawing board under a rebranded title with a familiar host who's still under contract.
According to THR, HBO will complement Game of Thrones Season 7 with a new aftershow called Talk the Thrones, which will be hosted by Bill Simmons, a former ESPN analyst who, after the cancellation of his HBO sports talk show Any Given Wednesday last year, remains under a lucrative contract with the outlet. Simmons, a self-proclaimed "casual" Thrones fan, had been known to discuss the series in off-topic segments on his defunct HBO series. His tenure on the revamped Talk the Thrones will stream live on Twitter and Periscope upon the conclusion of each new Game of Thrones episode, providing all the context-driven discussion and analysis that fans require in the post-episode digestion process.
With its Twitter/Periscope designation, Talk the Thrones is clearly designed to grow and curate the already-massive social media activity generated by the television serial adaptation of George R.R. Martin's epic A Song of Ice and Fire novels, this time with more multimedia designs. Indeed, the move was enough of an event to garner a response from Twitter COO Anthony Noto, who states:
read more: Game of Thrones Season 8 Predictions and Theories
"Talk the Thrones brings the witty banter and real-time analysis you find on Twitter to a live show with hosts that keep it engaging well after the TV show ends. The Ringer continues to produce unique live shows about some of the most-discussed entertainment and sports topics on Twitter."
With Talk the Thrones, HBO has effectively cancelled After the Thrones, hosted by Andy Greenwald and Chris Ryan, which aired last year in conjunction with Game of Thrones Season 6. Their hosting and discussion style didn't quite mesh with a major segment of the audience; something that probably necessitated Talk the Thrones. However, that duo will not be completely exiled north of the proverbial Wall, since they will be retained to host a separate recap show that will – as After the Thrones did – stream on HBO Go, HBO Now and HBO on Demand.
The almost Seinfeld-esque concept of the "show that talks about a show" continues to be an intriguing television staple that's a testament to just how deep certain genre shows are ingrained into popular culture. Popularized by the loose-talk podcast atmosphere utilized by host Chris Hardwick on the 2011-launched Talking Dead, the tremendously popular aftershow for The Walking Dead and its spinoff Fear the Walking Dead (also held on special occasions for fellow AMC series Breaking Bad, Better Call Saul and Preacher), the concept has yet to pay off substantially for Game of Thrones and HBO is clearly trying to change that.
Game of Thrones Season 7 will wantonly rock Westeros down to its tectonic plates when it premieres on HBO on July 16, followed by the Twitter/Periscope premiere of Talk the Thrones.