News
Game of Thrones Has a New Spinoff in Development with Bryan Cogman
The fifth Game of Thrones prequel spinoff has been confirmed with Bryan Cogman writing a treatment he developed with George R.R. Martin.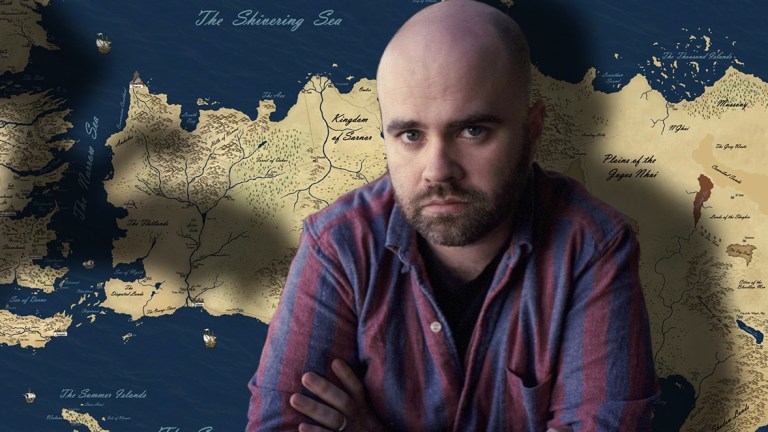 HBO has been coy about whether George R.R. Martin was accurate when he blogged months ago that a fifth Game of Thrones spinoff was in development, but now EW is confirming it as a definite, and Bryan Cogman is writing the project!
As per EW, the fan-respected Game of Thrones writer and producer has been attached for months to an unnamed project set in the world of Westeros, and he's working closely with Martin himself to bring it to fruition. When and where the series would take place in the vast universe created by Martin's "A Song of Ice and Fire" is a complete mystery, however it will almost certainly be a prequel, as the other four projects in development also are.
Currently, HBO has hinted not all of the four previously confirmed Game of Thrones prequel series will go to pilot, but they are essentially gardening concepts to see what will be the ripest come harvest time. These include projects from L.A. Confidential scribe Brian Helgeland, as well as one from Jane Goldman of Stardust and Kingsman fame. But Cogman unto himself should intrigue fans, especially given that David Benioff and D.B. Weiss, the showrunners and creators of Game of Thrones, have even demurred to receiving an executive producer credit on any of the spin-offs.
Cogman, meanwhile, has also been with Game of Thrones since the beginning. He was first hired as an assistant to Benioff and Weiss in season 1, but soon wrote his first episode in season 1 too, "Cripples, Bastards, and Broken Things." He has since written more episodes than any scribe, save for the creators, including the controversial "Unbowed, Unbent, Unbroken," and the second upcoming episode of the final Game of Thrones season. That will bring his total number of scripted episodes to 11 of the series' 73-installment run. He also has risen to the title of co-executive producer.