News
Futurama: whole voice cast being recast
Talks break down between the original Futurama voice cast and 20th Century Fox. And now the latter is looking to replace them with cheaper alternatives…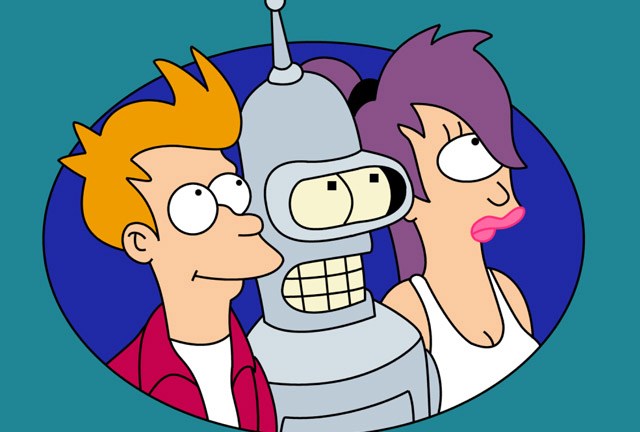 We thought things were going a little too well. When we got the news earlier in the year that – off the back of four successful straight to DVD feature length episodes – Futurama was getting a brand new series, it seemed too good to be true. Yet it was quickly confirmed, with Comedy Central picking up 26 new episodes of the show that it was looking to start broadcasting in 2010.
However, the problem was that Comedy Central's budgets are nowhere near those of 20th Century Fox, and it's been budget cuts all round to bring the show back to life. Only things have hit a problem. The original voice cast for the show, who it had been assumed were all back for the new season of the show, had not signed up for the new episodes, although were reportedly interested in doing so. We're talking Billy West, Katey Sagal, John DiMaggio, Maurice LaMarche and Tress MacNeille here, whose voices have become a distinctive part of the Futurama recipe.
Yet according to Variety, the original voice cast members have been unable to strike a deal with Fox and Comedy Central to reappear. It's reported that the actors were asking for $75,000 an episode, and while Variety hasn't confirmed how much they were offered, it reports that "the salary offers came in well below what the thesps were asking".
As such, Fox has now pressed ahead with plan B, which is to issue casting notices. This indicates that an entire re-cast of the show is on the cards. 20th Century Fox TV has issued a statement on the matter that says, "We love the 'Futurama' voice performers and absolutely wanted to use them, but unfortunately, we could not meet their salary demands." It went on to say that, "While replacing these talented actors will be difficult, the show must go on. We are confident that we will find terrific new performers to give voice to Matt and David's brilliantly subversive characters."
So is Fox serious? Quite possibly. The budget cuts for Futurama are believed to be quite deep and quite painful, and voice talent is one area where economies can be made. However, it does strike us as a drastic measure, and you wonder if Fox is simply posturing at the moment, playing a game of brinkmanship with the performers who have been integral to the success of the show to date. There is precedent for this, and we remain puzzled as to just what shape Futurama will be returning in when it hits our screens again the middle of next year.
It's understood that the door isn't closed to further negotiations between the voice cast and Fox, but you sense that Fox has just played the big chip in its back pocket. We'll see over the coming weeks whether it's likely to win its gamble…