News
Frozen, Trolls Getting New TV Specials
Hasbro reveals My Little Pony movie casting, Beauty & The Beast DVD release date, a new Frozen special and more...
This article comes from Den of Geek UK.
Hasbro last week gave their shareholders a good, meaty update on all things toy related. Such is Hollywood, this very often means movies.
Here are several snippets from the slideshow Hasbro presented, with a few notes on what it tells us about upcoming Den Of Geek-relevant business. There are Ponies, Transformers, living snowmen, and some very ridiculous hair.
Here's the cast for the My Little Pony movie pictured with their characters. Consider this just a warm-up, but on the off-chance there are any My Little Pony fans reading this – and not just writing it – I thought I'd share.
Also in animation, there's a promo for Trolls that mentions a TV special. We already knew a movie sequel had been set for 2020 and that Justin Timberlake and Anna Kendrick will be returning; this suggests a nice bit of bridging material for the fans. Will Timberlake and Kendrick take part? Yeah, why not. TV's cool now, didn't you know?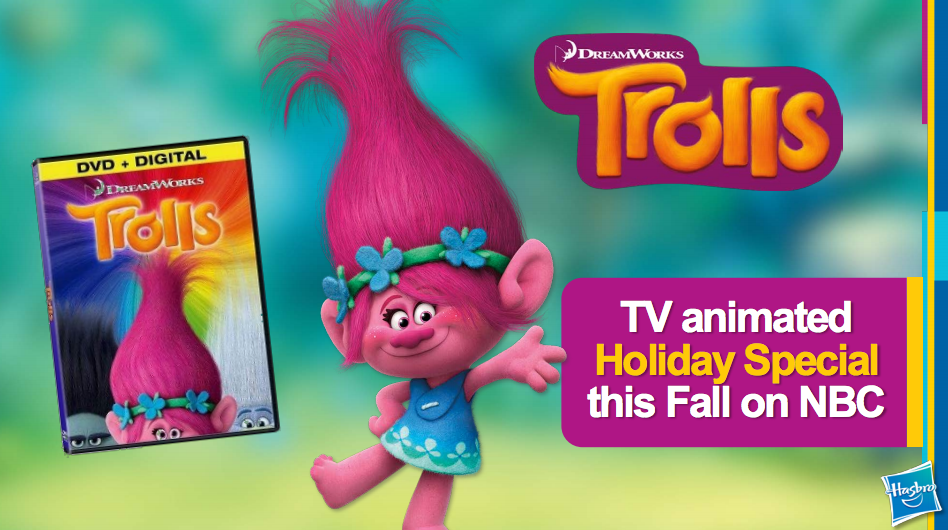 Similarly, Disney have set Olaf's Frozen Adventure for its TV premiere later this year. There are lots of reasons this is going to be interesting, and then there's the fact that Anna and Elsa will be wearing new dresses. Maybe I'd care more about that if all Frozen meant to me was the billions I could make from selling dolls.
Anyway, it's good to see that there will be lots of new songs and that the show will nicely fit within my 23 minute lunchtime viewing window.
Meanwhile in other Disney news, there's word here that Beauty & The Beast will be hitting DVD in July. That won't be announced for ages, I'm sure, even though anybody could have guessed it pretty easily, I think.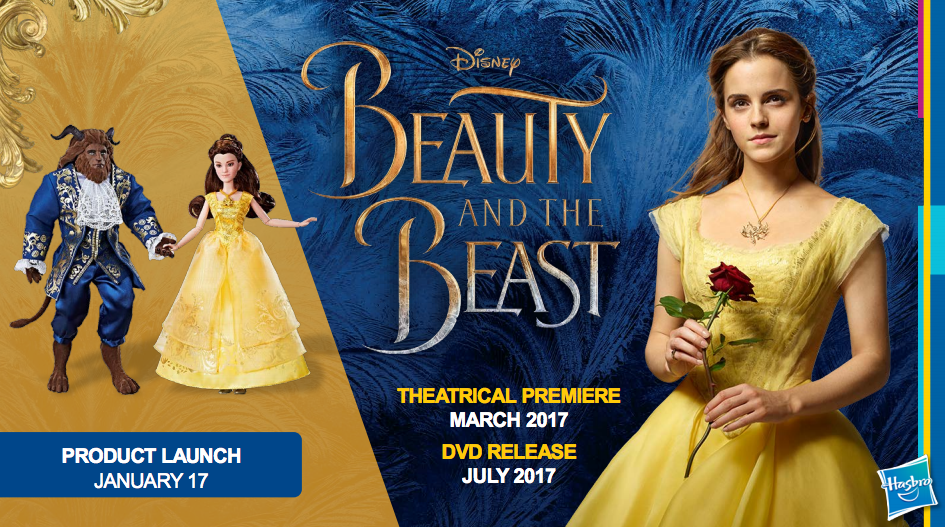 Less straightforward is the Transformers slide. The release dates are obvious, but what to make of the pictures they are attached to. That's Bumblebee in the middle and we know his solo story is coming up next (with Travis Knight directing) but… isn't that just Bumblebee and Optimus Prime on the right, implying another main-saga Transformers film?
Maybe it's just a placeholder image. I don't know. Perhaps Hasbro don't know themselves. Or perhaps they do and they chose that picture on purpose.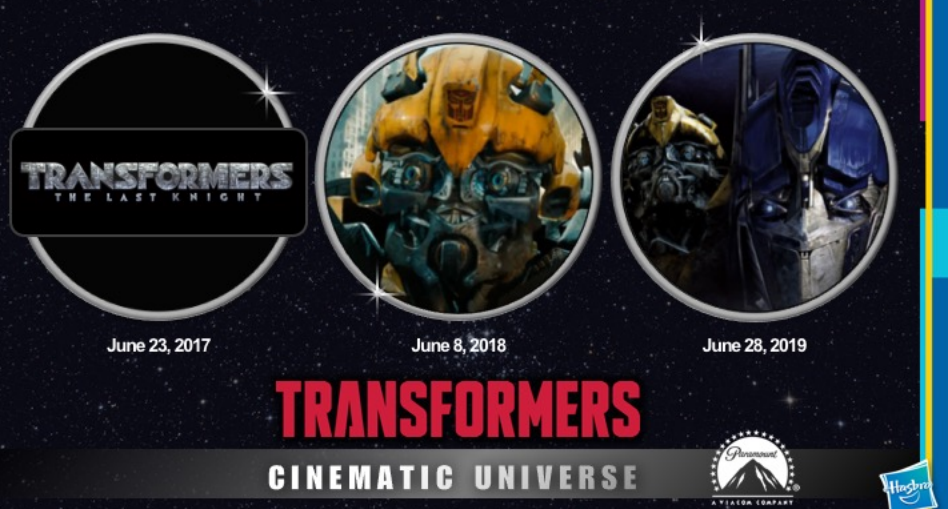 All in all, I think the Trolls TV special was the big surprise here – I don't think it has been officially announced elsewhere – but it's the Olaf show that I'm looking forward to the most. Three more Transformers films… might be hard to take for many, though.
But no matter how you or I feel about all of this, it all looks like good news for Hasbro's shareholders – the only people who were really intended to see these slides in the first place.