News
Fox's Ghosted Gets 6 More Episodes, New Showrunner
Fox's paranormal freshman comedy will receive 6 additional episodes, but is getting a shake-up in the creative department.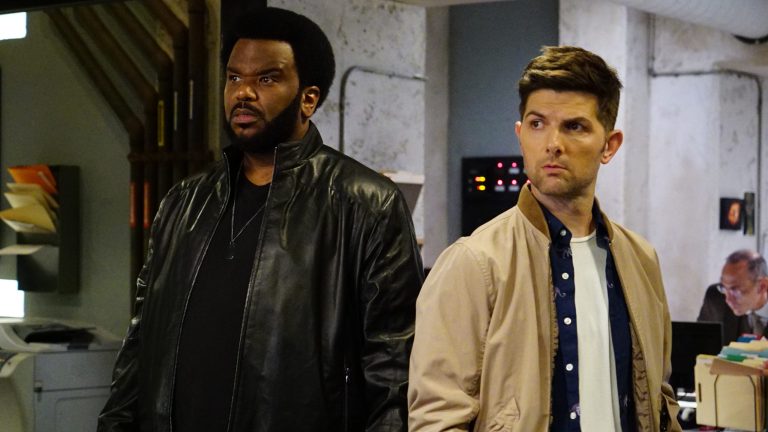 Ghosted, Fox's freshman paranormal comedy and X-Files riff starring Adam Scott and Craig Robinson has been serviceable so far in its first season, but it's not quite living up to its inspired premise and the dynamism of its two leads. Luckily, Fox is willing to give the series more time to work out the kinks.
Fox has announced that Ghosted will be receiving six more episodes, bringing its total season one count to 16. However, the extended order isn't coming without conditions. Namely, current showrunner Kevin Etten is out and he's being replaced by Paul Lieberstein, writer/executive producer/showrunner for The Office (and on-screen HR rep Toby Flenderson). Word from Deadline says that Lieberstein is being brought in to give the series a more "grounded" feel and to push the series in more of a "workplace comedy" direction, something Lieberstein knows quite a bit about.
Still, a creative shakeup like this doesn't bode well for the future of the series. The ratings for Ghosted have been modest and rarely are showrunners fired mid-season. A more grounded version of Ghosted sounds good in theory, as the show has struggled to stuff Monster-of-the-Week action into its half-hour runtime, but if there's something Ghosted has struggled with more, it's the show's supporting cast. For a workplace comedy to…um…work, the supporting cast will really need to step up its game and starting pull its weight.
A new episode of Ghosted will air Sunday, 8:30 PM ET on Fox.