News
Fox Orders Pilot from Wet Hot American Summer's Michael Showalter
The show, tentatively titled "Revival," will spoof the current TV revival renaissance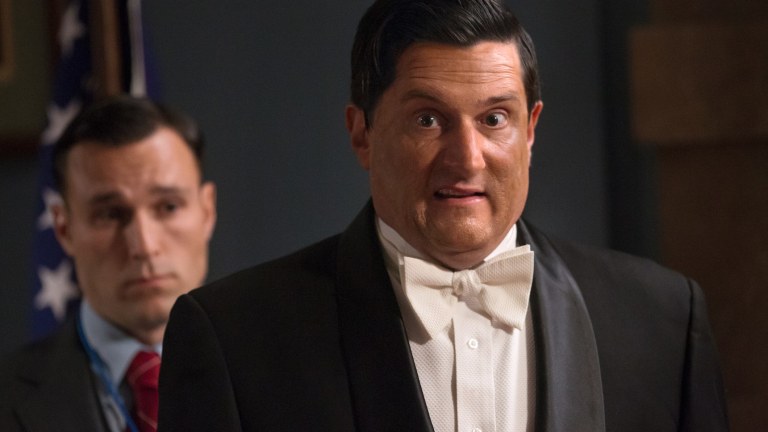 The TV landscape is currently littered with revivals from yesteryear's favorites. Will & Grace is coming back to NBC to bring us more Jack and Karen, Twin Peaks came back to Showtime to bring us more mind-shredding David Lynch content and Full House came back to Netflix to bring us…whatever it is that Full House does.
Now, according to Variety, Fox has ordered a "put pilot" commitment for a show that promises to spoof the trend of revivals on television. The show, fittingly tentatively titled "Revival," will follow Elliot, a former kid star from a beloved '80s family sitcom who gets pulled back in to the show's revival in present day, upsetting his normal, happy life.
Michael Showalter, fresh off big, big 2017 wins in indie comedy The Big Sick and Wet Hot American Summer: Ten Years Later (hey, that's a revival!), will direct and executive produce the show. Son of Zorn executive producer Sally Bradford McKenna and Fresh Off the Boat executive producers Nahnatchka Khan and Mandy Summers will also produce.
The State alum Showalter been on a clear hot streak on both film and television for the past couple years with The Big Sick, Wet Hot American Summer and last year's Search Party all reaching solid audiences to critical acclaim. And while it's still early in the process, "Revival" seems like it will marry a timely, intriguing concept with capable behind the scenes stewards. It's not wonder that it's just one of a few shows to receive a put pilot commitment for next season.
What exactly is a "put pilot" you ask? Well according to Variety's helpful slanguage dictionary, a put pilot is a deal to produce a pilot that includes substantial penalties if the pilot is not aired. That means we're virtually guaranteed to one day see at least one episode of "Revival." Start the wagering for when we'll see a revival of "Revival."