News
Four Weddings And A Funeral TV Show Trailer, Release Date, Cast
Mindy Kaling is bringing a Four Weddings And A Funeral TV show to Hulu...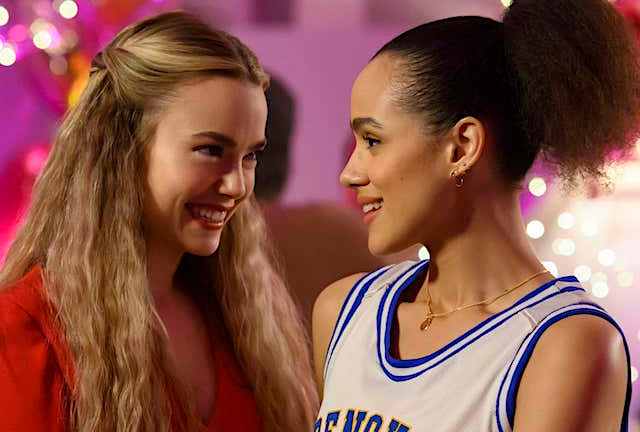 Four Weddings And A Funeral is coming to the small screen. 
A series based on the Hugh Grant-starring romantic comedy smash hit is coming to Hulu, written and produced by the wonderful Mindy Kaling and Matt Warburton.
The TV adaptation stars Game of Thrones' Nathalie Emmanuel as Maya as part of a group of American friends who reunite for wedding in London only for their lives to be thrown into romantic turmoil.
Four Weddings and a Funeral Trailer
We've got our first look at the Four Weddings and a Funeral TV show. Check out the trailer…
Here's the official synopsis:
Maya, the young communications director for a New York senatorial campaign, receives a wedding invitation from her college schoolmate now living in London. She leaves her professional and personal life behind, in favor of traveling to England and reconnecting with old friends and ends up in the midst of their personal crises. Relationships are forged and broken, political scandals exposed, London social life lampooned, love affairs ignited and doused, and of course there are four weddings… and a funeral.
Richard Curtis, who wrote the 1994 film, executive produced alongside the pair, and Tim Bevan and Eric Fellner of Working Title oversaw the show's development. MGM TV have the rights to the property, and they struck a deal with Universal to work on the project with Kaling.
It's surprising that a TV incarnation of the movie has taken this long to come to fruition, frankly – Four Weddings And A Funeral didn't just get rave reviews upon its release, it clocked up a staggering $246 million off a $3.7 million budget, so it's always been ripe for all manner or remakes or reboots.
Four Weddings and a Funeral Release Date
Four Weddings and a Funeral will premiere on Wednesday, July 31 on Hulu. Season 1's 10 episodes will "air" on a weekly basis.
Four Weddings and a Funeral Release Date
In addition to Emmanuel, Four Weddings and a Funeral stars Guz Khan (Turn Up Charlie), Sophia La Porta (The Five), Zoe Boyle (Frontier), Rebecca Rittenhouse (The Mindy Project) and Brandon Mychal Smith (You're the Worst). Tom Mison (Sleepy Hollow), Ashley Madekwe (Revenge) and Tommy Dewey (Casual) will also appear.