News
Fleabag's Andrew Scott To Star In Talented Mr. Ripley TV Series
After Sherlock, Black Mirror and Fleabag, Andrew Scott is set for another plum role.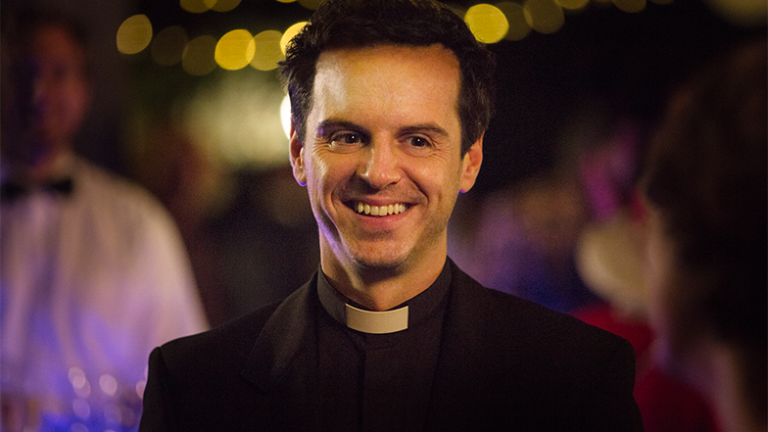 Showtime is pressing ahead with its new adaptation of Patricia Highsmith's Tom Ripley novels, announcing this week that Andrew Scott will play the lead role in the first eight-episode season.
Steven Zaillian (The Night Of) has created the new drama series from the author's first five books – The Talented Mr. Ripley, Ripley Under Ground, Ripley's Game, The Boy Who Followed Ripley, and Ripley Underwater – and will direct every episode.
"We are so thrilled to have the supremely talented filmmaker, Steve Zaillian, adapt the singular saga of Tom Ripley from Patricia Highsmith's novels as an ongoing series for Showtime," said Gary Levine, President of Entertainment, Showtime Networks, in a statement. "With Andrew Scott, whose charisma knows no bounds, inhabiting the iconic lead role, we feel confident that this will be a special one."
If you've seen any of the Ripley films, which have most notably starred both Matt Damon and John Malkovich as Ripley in 1999 and 2002 respectively, then you're probably quite familiar with some of the dark tales of the character's journey. A career criminal, a con artist and serial killer, Ripley has become an iconic anti-hero since Highsmith's first book back in 1955. The man is a Grade A psycho, to put it bluntly, and Scott feels perfect for the role.
The actor most recently made a big splash in season 2 of Phoebe Waller-Bridge's award-winning Fleabag, but by that point he'd already won a BAFTA for his turn as Moriarty in the Beeb's Sherlock, and a BFI award for the movie Pride.
More on the new series as it arrives.