News
Fleabag Season 2: Cast, Release Date, Story
Kristin Scott Thomas, Fiona Shaw, and Andrew Scott have joined the party for Fleabag Season 2...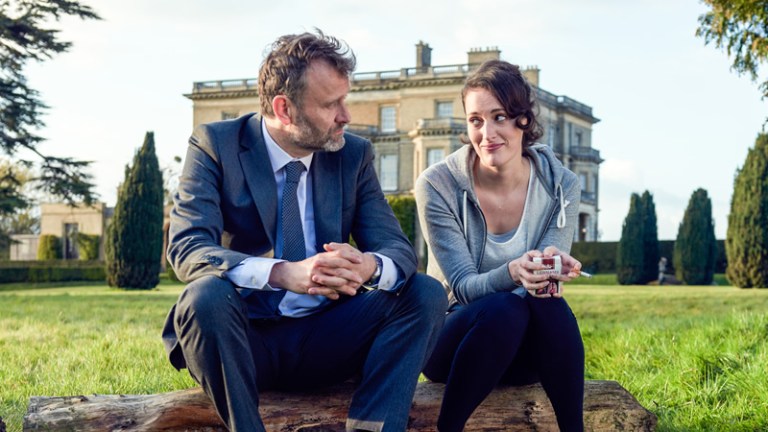 Fleabag Season 2 is happening!
The dramedy from Phoebe Waller-Bridge, she of hit BBC America spy drama Killing Eve and Solofame, will be back on Amazon Prime this spring.
Waller-Bridge originally made the annoucement of a Fleabag Season 2 at the Edinburgh International TV Festival (via Digital Spy) back in June 2018, with the Beeb confirming it shortly after. (The series "airs" on Amazon in America, while airing on the BBC Three in the U.K.)
— BBC Press Office (@bbcpress)
August 25, 2017
This is great news, given that Fleabag was one of the best shows of 2016, a delightfully dark treatise on love, lust, and loss wrapped up in a comedic dressing.
Fleabag Season 2 Cast
In more recent news, via THR, Kristin Scott Thomas and Killing Eve star Fiona Shaw will guest star in Fleabag Season 2.
In addition to Waller-Bridge herself, cast members returning from Fleabag Season 1 include: Olivia Colman (Godmother), Sian Clifford (Claire), Bill Paterson (Dad), Brett Gelman (Martin), Jenny Rainsford (Boo), Hugh Skinner (Harry), and Hugh Dennis (bank manager).
Andrew Scott will be joining the cast of season two as The Priest.
Fleabag Season 2 Story
Fleabag Season 2 is set to pick up one year following the events of Season 1. Waller-Bridge's Fleabag will meet a priest who jolts her into seeing the world in a different way. 
The relationship between Fleabag and sister Claire will still be at the center of the narrative, when the two are "brought together by an unexpected attack and tensions rise as another side of [Fleabag's] sister emerges."
THR continues: "Further afield, Dad still can't look Fleabag in the eye and Godmother slithers closer into the girls' lives. With hope and faith at the core of season two, the heroine finds herself in the midst of a battle she is determined to win: Fleabag versus God."
Prior to the filming of Season 2, Variety had a chat with Waller-Bridge about which ideas she would be exploring in the sophomore outing. She said:
I was told in the first place to keep things open at the end of the season. But her arc closes off, and the relationship between her and the audience ends. So when it first came up about doing another season, I was like 'No way. I can't see a way back in, and I don't want to milk it. I don't want to flog it.' But then Amazon gave me a little time to think about it, and then just one day I'm on a bus and just was like hold on, I think I've found a new way in.
According to Waller-Bridge, Fleabag Season 2 will be "something completely different." It will still be Fleabag's story, but will take place at a completely different stage in her life. "I'm gonna go into a new stage in her life, so there'll be a whole new structure and story and everything. I think I've found a way to do it," Waller-Bridge said.
Waller-Bridge mused that she will have to do something different when it comes to lying to the audience because "it would feel disingenuous to be looking at the camera again and being like, all eyebrow-y, and s— — 'cause once you've seen through her."
Further reading: Phoebe Waller-Bridge on Sex, Femininity, and Guinea Pigs
Waller-Bridge spoke specifically about wanting to write something for the relationship between her sister Claire (Sian Clifford) and her husband Martin (Brett Gelman), saying:
I just want to do something with them. I don't know what it is, I just want to write for them again and see what that relationship is. I keep telling myself — at the beginning of the process and thinking about doing a second season, I kept telling myself it would be braver not to do a second season. And now I'm starting to think, f— it, no. It's braver to do one!
We think so, too.
Fleabag Season 2 Release Date
Fleabag Season 2 is set to premiere on Amazon Prime sometime this spring. Frankly, as long as we know Fleabag will be back in our lives eventually, we're willing to wait.
Kayti Burt is a staff editor covering books, TV, movies, and fan culture at Den of Geek. Read more of her work here or follow her on Twitter @kaytiburt.