News
Flack: Anna Paquin Pop TV Series Release Date, Cast, News, and More
Flack, which will air on Pop TV, is a six-episode series about a publicist living in London.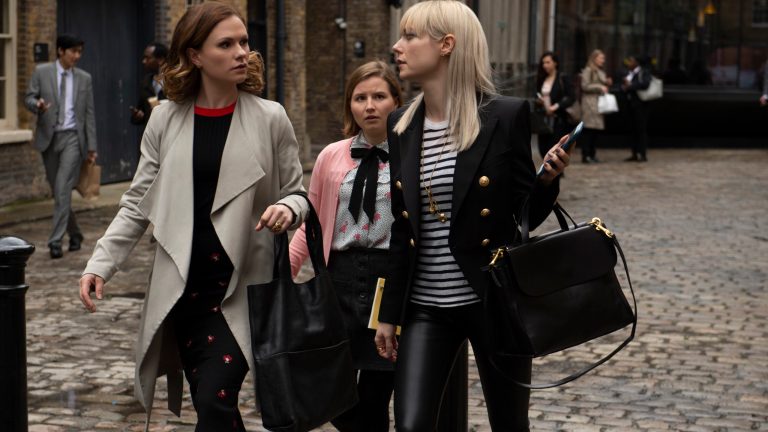 Pop TV CEO Brad Schwartz had a bold proclamation to make at the 2019 TCA Winter press tour.
"Just as Schitt's Creek was our first standout comedy, Flack will emerge as our network's first standout comedic drama," he said.
Flack will feature True Blood star Anna Paquin stars as Robyn, a publicist who works in the celebrity-driven public relations world in London. While Robyn is good at her job, its demands often keep her from finding the same successes in her personal life.
The series log line reads, "Flack stars Anna Paquin as the sharp and witty publicity maven, Robyn, who's an expert at her craft but a complete self-saboteur when it comes to her personal life. Robyn's work as a crisis PR strategist is fast-paced and unpredictable, as she counsels high-profile personalities in entertainment, fashion and sports."
Sounds like a premise that has definitely been done before, but with Paquin in the leading role, it could be something special—especially given its defined limits. 
"We all 'PR' our lives every day," creator Oliver Lansley said at the shows TCA appearance.
Flack is created and executive produced by Oliver Lansley, with Peter Cattaneo is set to direct. Other executive producers involved in the project include: Paquin, Cerise Hallam Larkin, Stephen Moyer, Mark Larkin, Jimmy Mulville, and Helen Williams. 
Flack is slated to run for six, hour-long episodes, which means it will have to tell a concise story. Limited series runs tend to be tighter-plotted and more like a very long movie than a TV show. The series is collaboration between U.S. and U.K. production companies, giving it a rather interesting international flair. 
Flack Release Date
Flack will premiere at 10 p.m. ET on Thursday, February 21. Check to see if you have Pop TV on your cable package now. 
Flack Cast
In addition to Paquin as series' lead Robyn, Flack will feature Sophie Okonedo, Genevieve Angelson, Lydia Wilson, and Rebecca Benson. Flack will be a rarity on television in that all of its major roles are filled by women. Bradley Whitford (The West Wing, Get Out) will guest star in the series' self-contained fifth episode.