News
First Look at Teenage Mutant Ninja Turtles Season 5
Get ready for Tales of the Teenage Mutant Ninja Turtles on Nickelodeon, full of wild guest stars and weird stories.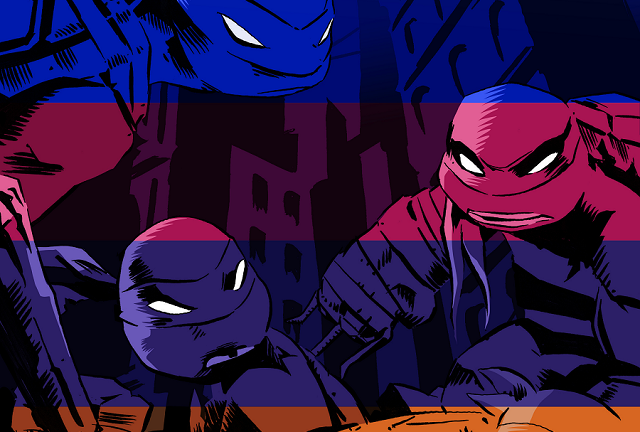 There are big changes coming to Nickelodeon'sTeenage Mutant Ninja Turtles. For one thing, Teenage Mutant Ninja Turtles Season 5 will be the final go around for the critical favorite. Hot on the heels of the announcement that the 3D series will give way to a brand new 2D animated series in 2018 comes the first details of the new season, which is going to challenge a lot of your assumptions about what a TMNT show could be.
Read and download the full Den of Geek SDCC Special Edition magazine here!
For its fifth season, the show will be known as Tales of the Teenage Mutant Ninja Turtles, and it's trading in its serialized approach for an anthology format that will put "the world's most fearsome fighting team" in a variety of new situations. This season will take us back to the team's early days, offer glimpses of their possible futures, and from the looks of the guest star list, will take them to even more unexpected places. It's worth noting that Tales of the Teenage Mutant Ninja Turtles takes its name from the second TMNT ongoing series. When the Turtles were comic book darlings in the late '80s and couldn't be contained by one comic series, the second one launched was known as Tales.
Things kick off on March 19th, with "Scroll of the Demodragon," which features none other than Mark Hamill guest starring as Kravaxas, " a hotheaded dragon man with mystical powers, who partners with some of the Turtles' worst foes to bring chaos to New York City." Hamill will return as Kravaxas for three more episodes, as well.
The show even has a brand new intro this time around, and it's pretty badass. Fans of classic animated openings like Batman Beyond, Cowboy Bebop, and Venture Bros should take note.
Exclusive: Teenage Mutant Ninja Turtles Season… by denofgeek
And Mark Hamill is far from the only high profile guest star for this, and the others announced give you an indication of some of the unique places Tales of the Teenage Mutant Ninja Turtles will take us this year. Chris Sarandon (The Princess Bride) will show up as Count Vlad Dracula (yes, you read that right); Graham McTavish (The Hobbit trilogy) as Savanti Romero, "an evil time master from the future"; Dana DeLorenzo (who is currently amazing on Starz's Ash vs Evil Dead) as Esmeralda, "a kind and weary Romanian traveler with an expert knowledge of monsters"; Cary-Hiroyuki Tagawa (Revenge) as Sumo Kuma, "a fierce and cunning Samurai commander"; and Nyambi Nyambi (Mike & Molly) as Verminator Rex, "the vicious leader of a gang."
Check out the poster: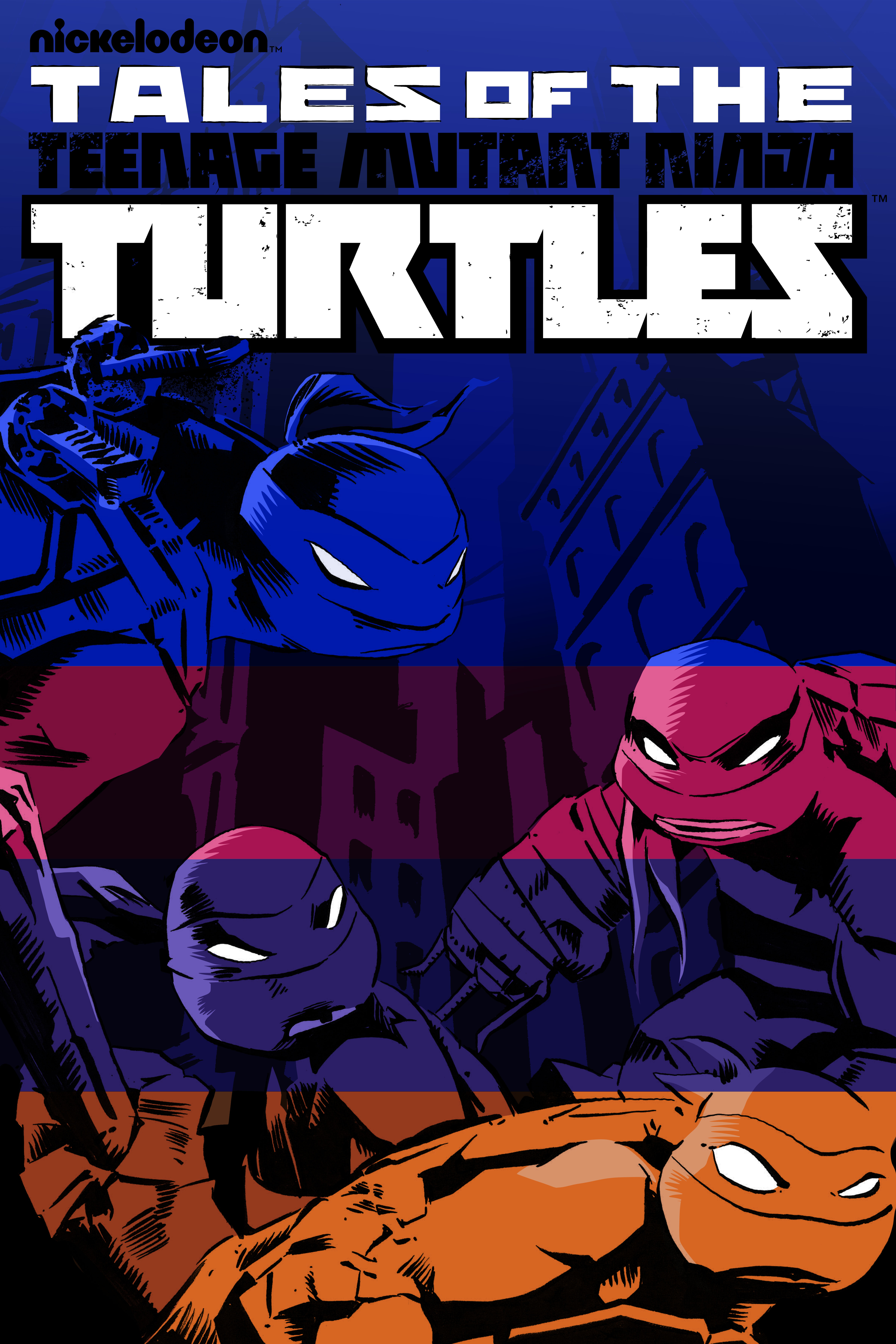 Tales of the Teenage Mutant Ninja Turtles premieres on Sunday, March 19th, at 9 am on Nickelodeon.