News
Fear the Walking Dead Season 4 Episode 2 Exclusive Clip
We finally get to see what the Clarks, Strand, and Luciana are up to in this exclusive clip for Fear the Walking Dead season 4 episode 2!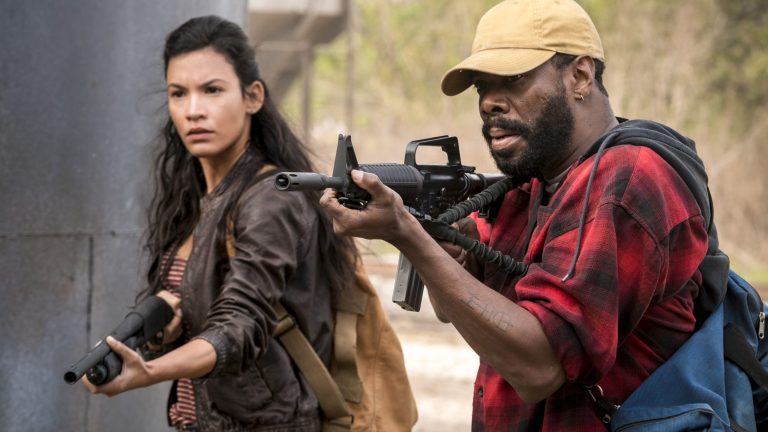 The Clarks, Strand, and Luciana have come a long way since their days in Los Angeles and at the Mexican border. After the explosive ending of Fear the Walking Dead season three that left most of the characters' fates unknown, we finally get to see what everyone has been up to since the dam went down in last year's finale. 
As you saw in the big twist at the end of last week's premiere, all of the main characters are accounted for, although they're in roles you wouldn't expect. Episode two, which premieres this Sunday, takes a step back to show us what the survivors were up to before they met Morgan, John, and Althea. We have an exclusive clip from the episode, which you can watch below:
Den of Geek spent some time on the set of Fear the Walking Dead season four, which was shot in Austin, Texas. We learned quite a bit about Morgan's arrival on the show, who the heck John Dory is, and how the FTWD crew managed to settle down in a new place (and just how elaborate that new place is). You can read our full set visit report here. 
And if you're wondering what happens next on The Walking Dead, we've got you covered as well. We have a whole guide to what's next for The Walking Dead season nine based on what we know from the comics. Check that out here!
Fear the Walking Dead airs on Sundays at 9 pm on AMC.