News
Fear the Walking Dead News: Season Finale Sneak Peek, Trailers & More
Fear the Walking Dead season 1 is almost over! Here's everything you need to know, including trailers, cast, and sneak peeks!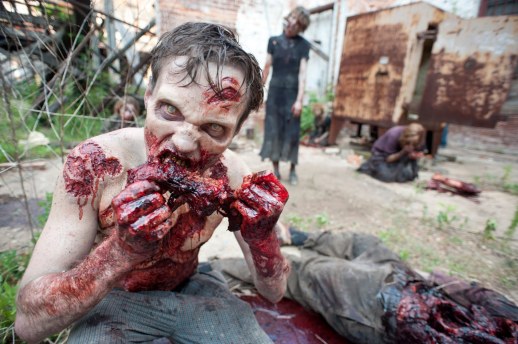 Latest News
Fear the Walking Dead season 1 is almost over. Here's a sneak peek of next week's season finale:
And here is the preview for next week:
Don't forget to listen to the new episode of our weekly Walking Dead podcast, Den of Geek Presents No Room in Hell:
Fear The Walking Dead Premiere Date
It was confirmed during the Fear the Walking Dead SDCC 2015 panel that the series will premiere on Aug. 23rd at 9pm. The episodes will not be followed by The Talking Dead, except for the season finale.
The first season will consist of six episodes, matching the first season ofThe Walking Dead. Presumably, the second season will be a bit longer and probably run during The Walking Dead's off-season. Basically, Walking Dead all of the time.
Fear The Walking Dead has already secured a second season. Again, this is not surprising at all. The Walking Dead viewership is larger than ever, so AMC definitely wants to keep the zombie-filled money train rolling.
Fear The Walking Dead Trailer
During the Fear the Walking Dead SDCC 2015 panel, the first full-length trailer of the show was screened for awaiting fans. After many clips and teasers that gave us the show in only the broadest of strokes, we finally get something we can sink our teeth into…
Here is the first full-length trailer for Fear the Walking Dead:
Fear The Walking Dead Plot
It will indeed be set during Rick's coma, but don't call it a prequel: "We are loosely covering the period of time that [The Walking Dead's] Rick (Andrew Lincoln) was in his coma in season one. We're able to watch and experience the things that he missed. It's more of a parallel story than a prequel; imagine the opening where Rick gets shot and goes in his coma — that day was probably very close to our day one."
It's about people, so don't expect an explanation of the virus: "I had a couple of early pitches that touched on what you're referring to and Robert [Kirkman, the creator of The Walking Dead comics, and a key creative force during its TV adaptation] shut me down. For him, it's never been about what caused it. It's always been about the impact it has on people."
Don't expect too much government or disease control stuff, either: "Robert very poignantly said that he likes to avoid the CDC [Center for Disease Control] perspective, the FEMA [Federal Emergency Management Agency] perspective, at least moving forward. It's something I agree with. We'll never tell the story from the perspective of the bureaucrats, politicians, and generals who are all trying to contain it. It will always be from the ground level looking up."
There won't be a crossover any time soon, if at all: "I think logistically, it would be very difficult. There's no plan for a crossover. I never considered seeing that in some way, shape or form. That show has been going on for five years since the original outbreak and we're just in the infancy [of the outbreak]. There are no plans to do so, but I do think that's a world that could be explored at some point."
There could be a lot of seasons: "[I see this as] about five or six [seasons]. The more we dig into it, the more we'll find. The original show is at least another few seasons based on the material that Robert has written for the comic already, and that serves as a guiding light. I like endings, and — I haven't discussed this with Robert, but I think it's more of a question for us to discuss when we sit down and really start breaking season two."
Villains – a la the Governor – will not be the focus: "No. The goal for us — it's not difference for difference's sake because it works beautifully on The Walking Dead and Sons [of Anarchy] was very similar: we introduced a new villain each season and that became the main rail. What's interesting to me is to try to internalize it as much as possible."
Zero Woods: Mr. Robert Kirkman continues to chat with EW about the show. He told the site that Fear the Walking Dead will definitely have a big change of scenery since it takes place in Los Angeles right around the time of the outbreak. 
Here's what the man himself had to say:
Los Angeles is such an interesting city in and of itself, just because of the vast melting pot of diversity that California has become. The urban sprawl—it covers a tremendous amount of land, and it's got an extremely dense population, so there are a lot of things about that that lend itself well to good storytelling in the zombie apocalypse. But also, this is a city where a vast number of people come to the city to reinvent themselves, or they're new to the city for various different reasons. It's almost a city of immigrants inside a country of immigrants. So there's definitely some aspects of that we'll also be playing with as well.

Yeah, we'll definitely be spending a lot less time in the woods. I can say I think we're not in the woods at all. Yeah, I am pretty sure we are in zero woods this season.
In other news, AMC has released episode titles and synopses for the first two episodes of the show's six-episode season, a new teaser, as well as a synopsis for the season as a whole.
Here they are:
1×01 – Pilot
A highly dysfunctional blended family is forced together when they realize a reported virus is actually the onset of the undead apocalypse.
1×02 – Close, Yet So Far
While Madison struggles to keep Nick from crippling withdrawal, Travis ventures out to find his son before the city of Los Angeles falls.
Take from these what you will. And here's the season 1 synopsis:
Living in the same universe as The Walking Dead, Fear the Walking Dead is a gritty drama that explores the onset of the undead apocalypse through the lens of a fractured family. Set in a city where people come to escape, shield secrets, and bury their pasts, a mysterious outbreak threatens to disrupt what little stability high school guidance counselor Madison Clark and English teacher Travis Manawa have managed to assemble. The everyday pressure of blending two families while dealing with resentful, escapist, and strung out children takes a back seat when society begins to break down. A forced evolution, a necessary survival of the fittest takes hold, and our dysfunctional family must either reinvent themselves or embrace their darker histories.
Fear the Walking Dead Characters 
Robert Kirkman shared new details with EW about Fear the Walking Dead characters Alicia (Alycia Debnam-Carey) and her boyfriend Matt (Maestro Harrell):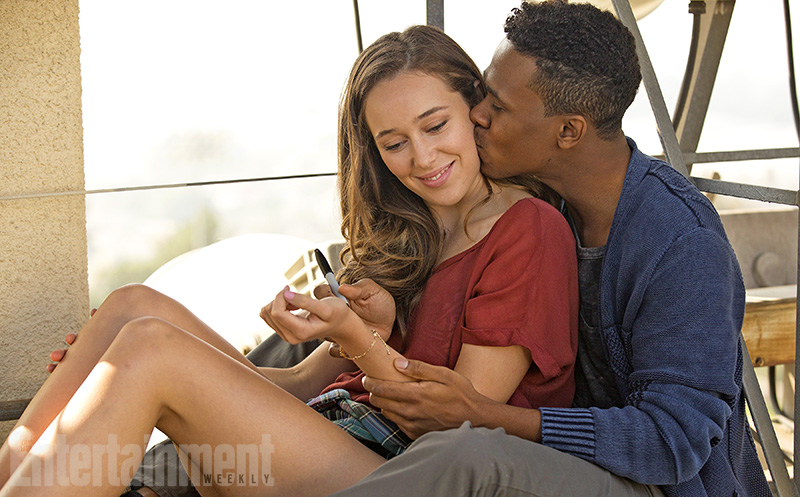 Alicia is Madison's (Kim Dickens) teenage daughter in the show. Kirkman said of the character: "Alicia is your atypical teenage girl. She excels at school. She's on her way to college. She's very self-sufficient. She's very self-reliant. She's kind of the model student and the model child."
Frank Dillane's character, Nick, is the complete opposite, according to Kirkman: 
In the face of that, we've got Nick—who is played by Frank Dillane—who is pretty much a parent's worst nightmare. He has flunked out of college, had a lot of trouble, got mixed up in some bad elements, and is definitely the problem child. And it's exacerbated for him to be next to this perfect sister who seemingly doesn't have anything going on in her life that is negative. But that's not really the case, that's just his perception. So you have these two siblings that are very much at odds with each other. They love each other because they are brother and sister, but to a certain extent it's almost like they are each other's worst enemies because one is screwing things up while she's trying to achieve things and get on to the college, and the other one is seeing her as this reminder of everything that he can't be. So it's an interesting dynamic.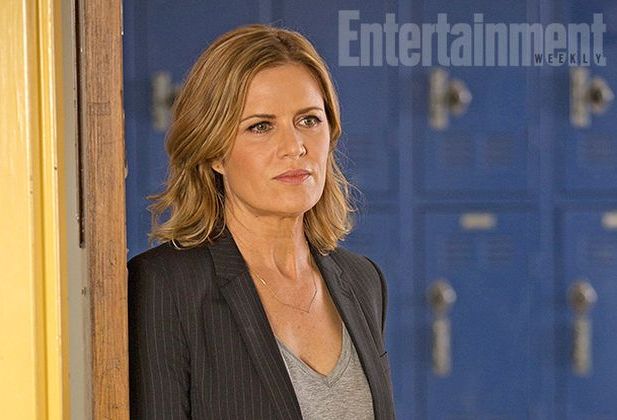 Nick and Alicia's mother, Madison, is described as a "strong" character by Kirkman:
Madison is a character whose husband died. And she's been raising her kids on her own, so she's a character that has experienced a very abrupt change to her life that she has had to adapt to. So there's an inherent strength in this single mother that makes her in some ways uniquely adapted to live in the zombie apocalypse. And I think Kim has shown that if you want to have a strong female character, a no-nonsense strong character —but with a lot of warmth, because its hard sometimes to find an actress that can have those two things and can be this leader and also have this warmth and this kindness to her—that's something that Kim is very capable of.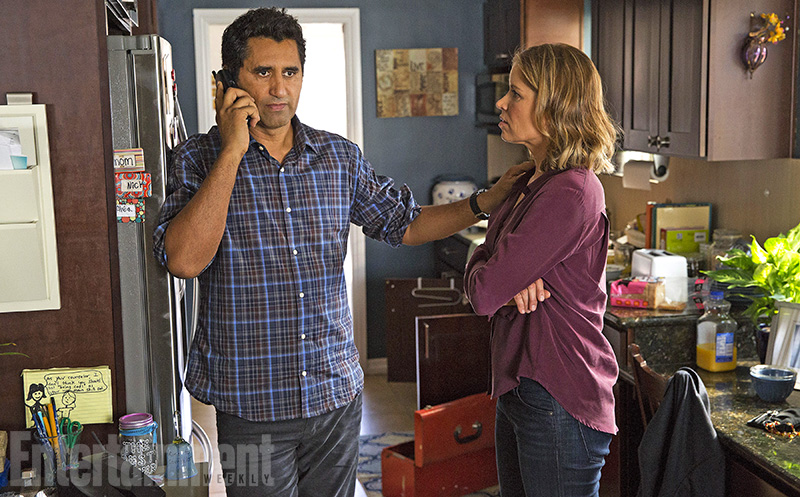 Rounding out the family is Cliff Curtis' Travis, Madison's boyfriend:
Travis is a character that represents a sense of stability in Madison's life, and so he's really 100 percent on board. With the craziness of her life, he's her rock. He's her foundation. He's come into this and become a part of her life and definitely is someone she's leaned on. He's definitely got a darkness to his past. There are some interesting revelations to come with him, I'll just say that. He is finding himself torn between Liza, his ex-wife, and Madison.
According to THR, Mercedes Mason (666 Park Avenue) has been cast as a series regular, although we're not sure what role she's playing on the show. There's also a rumor that musician/actor Ruben Blades might be in talks to play her father. 
Elizabeth Rodriguez (Orange is the New Black) has joined the cast of Fear The Walking Dead. No details on her role are currently available, but she's expected to be a series regular. Entertainment Weekly believes that her character won't turn up until episode two, though, since the pilot is already in the can.
Sabrine Holt has also landed a recurring role on the show. She will play Dr. Bethany Exner. Not much is known about the Exner except that she is a "confident and skilled doctor," according to Deadline. 
Southland actor Shawn Hatosy has signed on to play a recurring role on the series, Deadline reports. The actor was nominated for a Critics' Choice Award for Southland and has also appeared in films John Q and Alpha Dogs.
Colman Domingo (Selma, Lincoln, True Crime) has been cast in a recurring role as a character named Strand, according to Deadline. He is described as "a smart and sophisticated man with a mysterious past." 
Fear The Walking Dead Photos
We have brand new official cast photos to show off! Here's what Robert Kirkman himself has to say about them (excerpted from an official statement he gave to AMC):
Truth be told, I would have to fill this space with exclamation points to accurately represent just how excited I am about Fear the Walking Dead.  It's so cool for me to be expanding The Walking Dead universe in such exciting and new ways.  Those have been our buzzwords since we first started talking about this show: "exciting" and "new."  I'm so happy to finally be to the point where we can share the show with the world and everyone can see exactly what that means.

The Walking Dead has always been about the characters.  It's been the struggles of Rick, Michonne, Daryl, Maggie, Glenn, Carol and the rest, who are equally as important, but if I were to list all the characters in our cast it would take up more space than those exclamation points… and if I included those we've lost along the way?  We'd be here all day!  It's been the characters, the people of this world that have brought viewers back episode after episode for what is now going on six years.

Now we get to introduce you to Madison, Travis, Alicia, Nick, Liza, Chris, Daniel, Ofelia and well… the cast continues to grow each episode… and yes… we do lose a few along the way.  But where the "exciting" and "new" comes in… is that these people have their own experiences and reasons to survive. They're complicated, real characters who will not be dealing with the undead the same way.  They'll learn new things, they'll find new tools, they'll learn faster or slower but what we end up with is a very, VERY different show… set in a world we LOVE exploring as much as we'd all NEVER want to live there.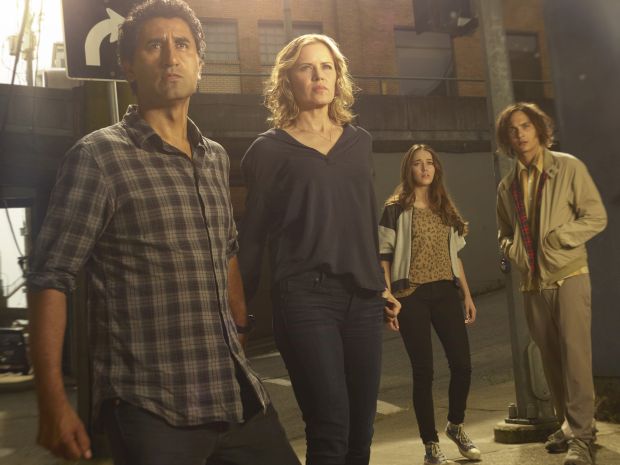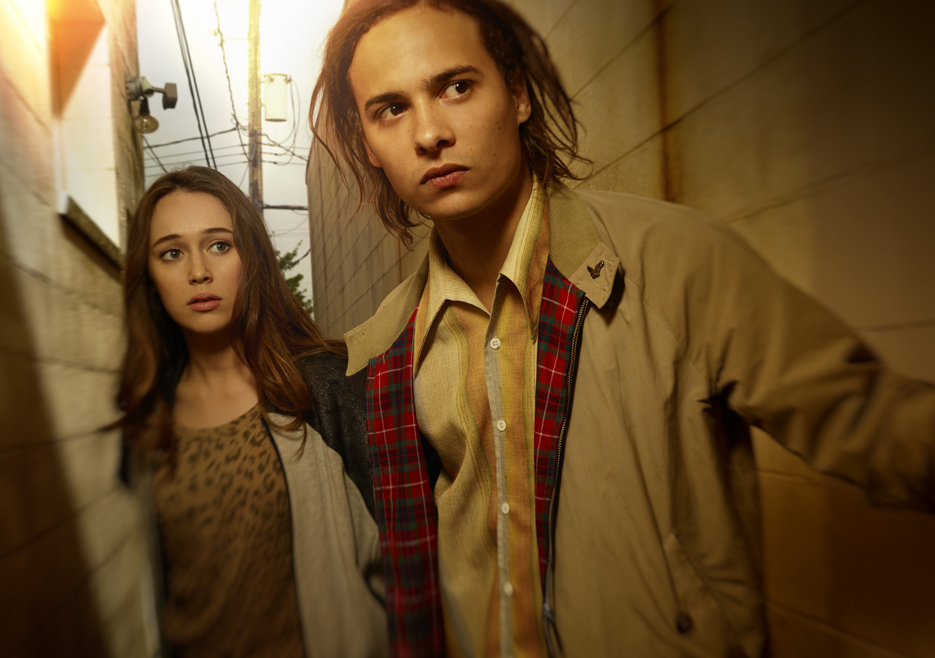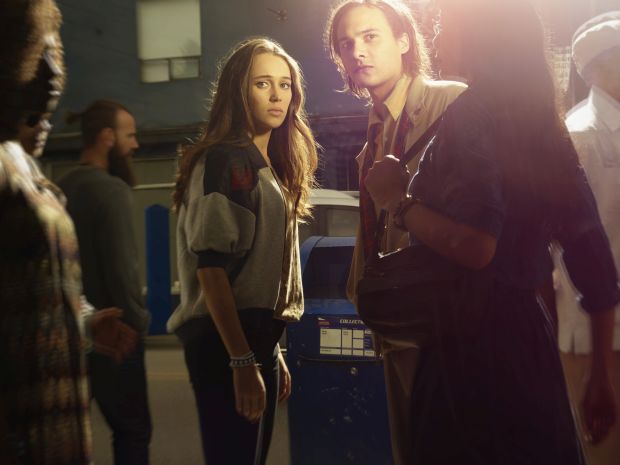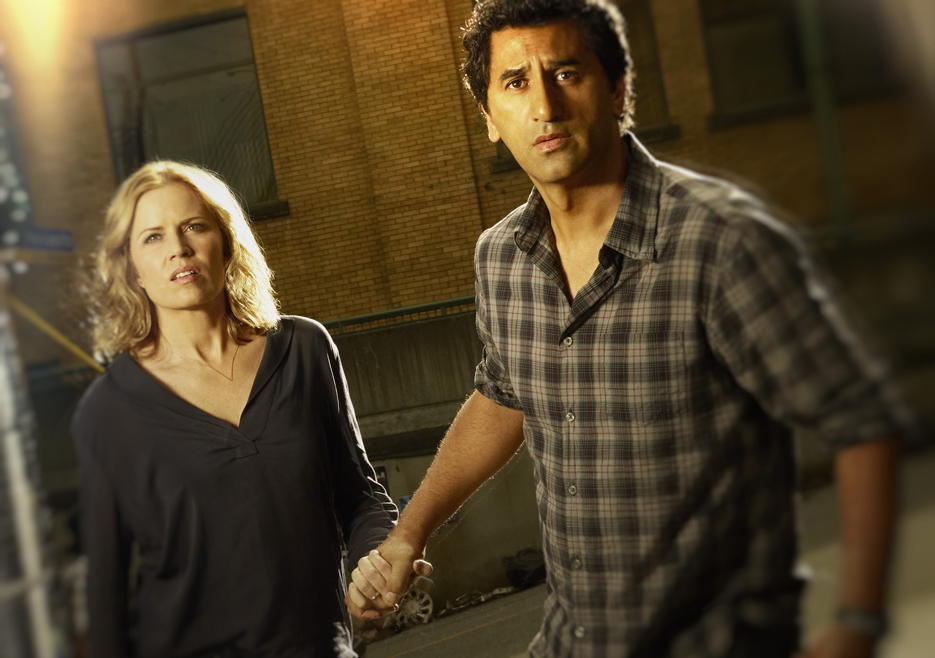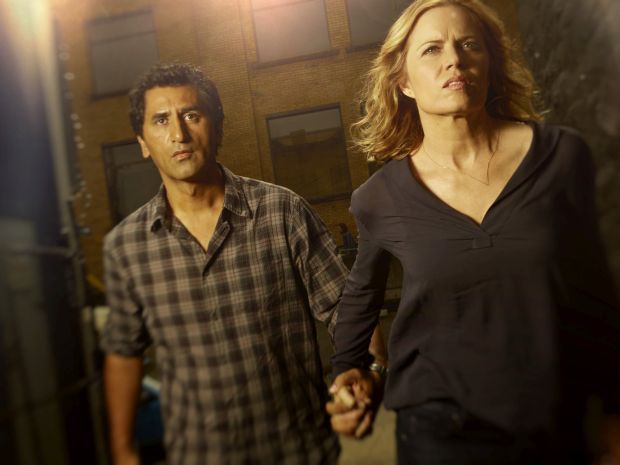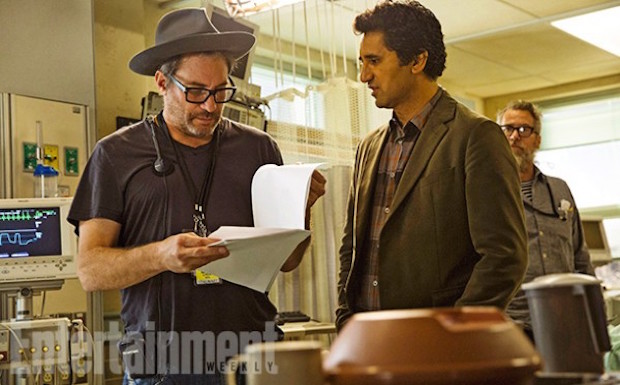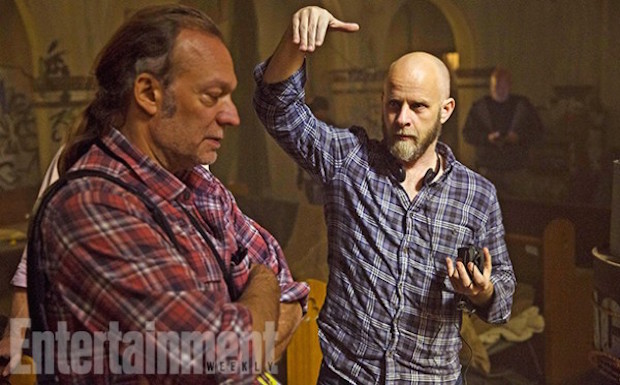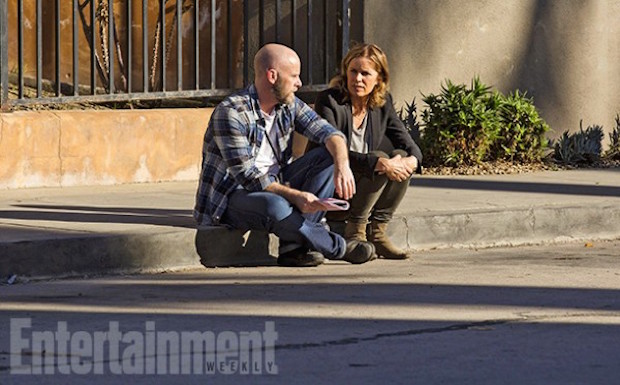 The Rest
There's some season 2 news. As you might know, AMC is betting big on this spinoff and has already renewed it for a second season, which will consist of a 15-episode order. That's two more episode than The Walking Dead got in its second season.
Greg Nicotero, who's an executive producer on both the main show and the spinoff, spoke to Daily Dead about AMC's plans for The Walking Dead franchise: "We'll start shooting the first of fifteen episodes for season two sometime in November or December, so I think the plan is to have a zombie TV show on 52 weeks a year."
Expect a lot of Walkers creeping around in the next few years if Fear the Walking Dead is a hit.
Lastly, in a major power move on Hulu's part, the streaming service has acquired exclusive rights to Fear the Walkign Dead and any other new/upcoming scripted shows, prior to the next season's broadcast. So if you want to binge on The Walking Dead spinoff after it airs, you'll have to do it on Hulu. 
More on The Walking Dead spinoff as we learn it.