News
FandangoNOW Will Offer Showtime Content to Purchase
VOD streaming service FandangoNOW will offer Showtime content such as Twin Peaks, Ray Donovan and The Affair to purchase.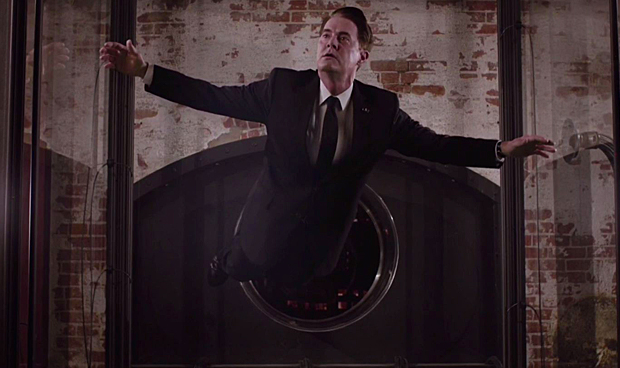 The growing phenomenon of à la carte television has taken another step forward over at FandangoNow with the announcement that the VOD streaming service will offer the content of premium cable outlet Showtime. New episodes of Showtime's peak television series such as Twin Peaks: The Return, Ray Donovan, Billions and The Affair will be available – sans any subscription – to purchase and stream per-episode on the service.
FandangoNOW made the announcement today, revealing its pact with Showtime at the Los Angeles Entertainment Summit. The appeal of individually purchasing Showtime content resides in the fact that FandangoNOW does not charge subscription fees, instead selling films and television shows purely à la carte; something that picky viewers may find as an appealing alternative to subscribing to Showtime via cable/satellite provider or even through Showtime's own standalone streaming service.
Besides granting access to Showtime current lineup of acclaimed television hits, the FandangoNow/Showtime pact will offer archival Showtime serial content such as Dexter, Penny Dreadful, Californication and The Tudors; a list that's said to contain 50,000 new release and catalogue films and television shows.
The deal is a major boost for the burgeoning service FandangoNOW, formerly known as the movie streaming service M-GO until it was rebranded after a 2016 acquisition by the eponymous ticket-booking site. We've seen other streaming services make similar attempts to expand their catalogue breadth by offering premium cable content in some form or another. In fact, Hulu recently entered into a partnership with premium cable outlet HBO – just in time for Game of Thrones Season 7 – to stream its original content, albeit in the form of a $9.99 add-on subscription to Hulu's $14.99 monthly fee.
Since its April 2016 launch, FandangoNOW touts the quadrupling of its reach, with its service selling content across 200 million devices worldwide, including Smart TVs, over-the-top (OTT) streaming players, video game systems, iOS and Android phones and tablets. The Showtime content is said to be rolling out "in the coming weeks."