News
Fancy a Doctor Who holiday?
Doctor Who is filmed in Cardiff. Clearly, the Welsh tourist board wanted to make the most of it. Sarah's just bitter she didn't get there first...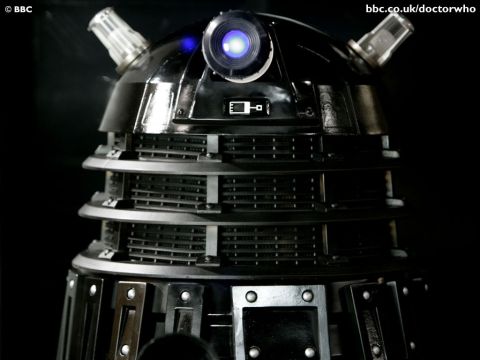 My time at university in Cardiff and the filming of the first couple of seasons of the 'new' Doctor Who overlapped. Actually, the whole reason I watched the Ecclestone season was because I liked spotting the Cardiff locations in the background: there was a shot where you could see the Cineworld cinema I half-lived at in the background; another where you could see the Cardiff council rubbish bins; and the whole first episode was filmed in a Cardiff shopping centre, just with a London bus and an Underground sign plunked outside in a half-assed attempt to make it look like the capital of England instead of the capital of Wales.
I gave up on the Cardiff-spotting when Torchwood rolled around, though. Even I have my limits.
Anyway, the point is, I lived in Cardiff while Doctor Who was being filmed, and a couple of times while I was unemployed and at a loose end, I suggested that someone should start a guided Doctor Who tour of Cardiff. I could charge people a fiver to show them around the sites where key scenes in the series were filmed – kind of like those Jack the Ripper walks in London, only with fewer dead prostitutes.
Now someone's gone and done just that. The Park Plaza hotel is offering a Doctor Who package, which includes:
– one night's accomodation- a full Welsh breakfast (I don't know the difference between a Welsh breakfast and an English one – anyone?)- "free" remote control Dalek in the room- Doctor Who city map- a guide to Doctor Who season one- "free" access to the Doctor Who Close Up Exhibition- "free" access to the spa.
Now, the things listed above as free blatantly aren't, since you're paying for the room and the extras as part of the package, but as packages go, it's actually… sort of nice. It sounds like fun, though I'm not sure I could sleep in a room with a Dalek in it, but the spa and the various Doctor Who accessories all sound good to me.
All it's missing is an actual tour guide to take you around the sights…
Check out more details here.