News
Family Guy Season 18 Trailer Features Beavis & Butt-Head
Fox has released the trailer for Family Guy Season 18 at the show's yearly San Diego Comic-Con appearance.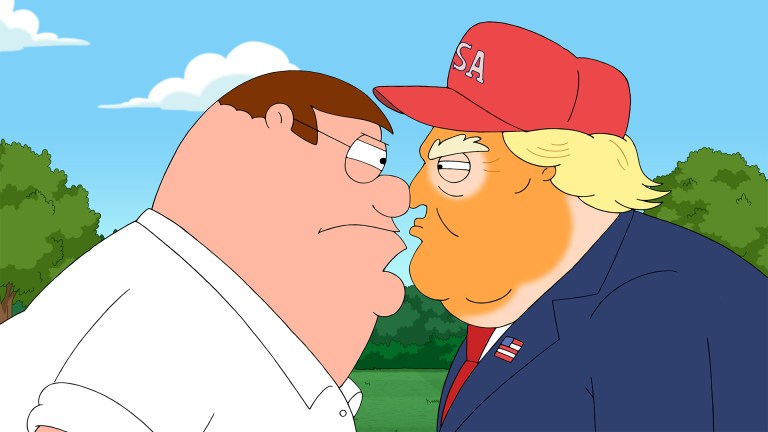 Fox, the home to The Simpsons, knows a thing or two about long-running animated comedies. Even with that in mind, Family Guy's episode count is starting to get really impressive.
Family Guy season 18 has been confirmed at Fox, bringing another year's worth of flashbacks, chicken fights, and pop culture references to (presumably) Sunday nights.
Fox's animation game remains strong with both the aforementioned Simpsons and Bob's Burgers helping anchor Sunday night alongside Family Guy. Bless the Harts will be joining the lineup this fall as well. Fox also remains the home to Family Guy creator Seth MacFarlane's other big project, The Orville. The Orville season 3 was confirmed earlier this year. 
Here is everything we know about Family Guy season 18…
Family Guy Season 18 Trailer
As is now tradition at San Diego Comic-Con, Family Guy shared a pretty lengthy and hilarious highlight reel from its upcoming season. Here is everything we have to look forward to, including a cameo from some other animated giants. 
So just to recap based on that first look: Chris is in trouble (but not really), Brian knows how to talk to the local news, and Meg is in love…very briefly. Yep, that's all the old Family Guy humor we love…most of the time or some of the time or not at all in some cases. 
Family Guy Season 18 Release Date
Family Guy season 18 is expected to premiere in the fall. No release date has been set officially yet but Bless the Harts has been marked for September 29, 2019. It's a good bet that Family Guy will also begin at or around then. Family Guy should hold down its usual 9:30 p.m. ET time slot as well.
Read and download the Den of Geek SDCC 2019 Special Edition Magazine right here!
Alec Bojalad is TV Editor at Den of Geek and TCA member. Read more of his stuff here. Follow him at his creatively-named Twitter handle @alecbojalad