Features
Fall TV Preview 2017
Figure out what new shows to cram into your busy schedule with our 2017 Fall TV Preview!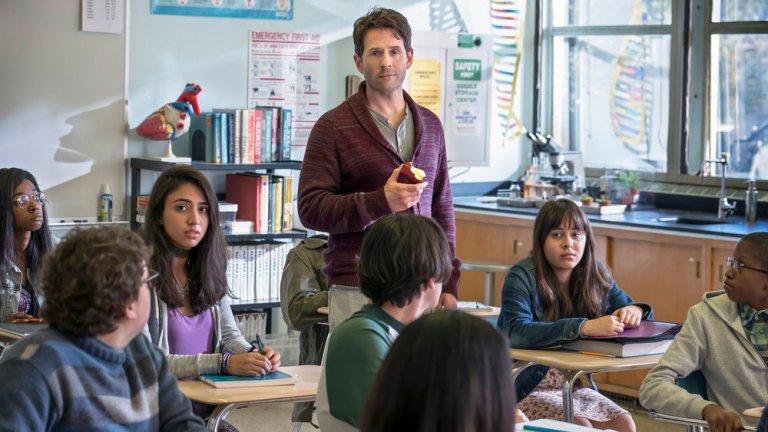 Television-watching is now a full-year sport. That doesn't mean, however, that the fall TV season still doesn't put some butterflies in our stomach. The weather will soon get cooler and our desire to do anything other than binge some television and binge something pumpkin-flavored will rise.
When that fall TV season comes you're going to want to be prepared. So we've gathered 14 brand new shows that will debut this fall that you may want to check out. Most of them are on the traditional networks since they remain the most loyal to the fall TV schedule, bless them. Still, if you're looking for a fully-bingeable streamable option you'll find them here too.
Get the blankets out of your closet and figure out what you'll be watching this fall.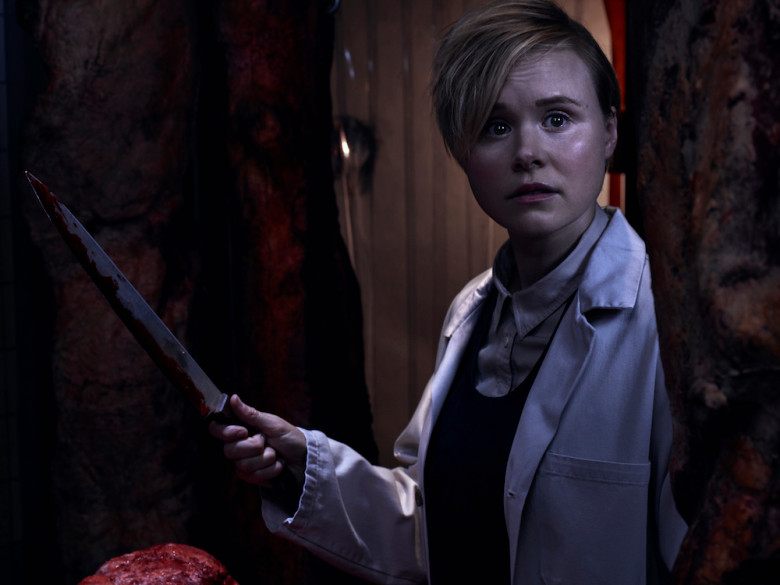 American Horror Story: Cult – FX
Who Is Involved? Ryan Murphy will be bringing back some of your favorite characters with a few new surprises. Set back in reality, this iteration of American Horror Story will star fan-favorite Sarah Paulson as Ally Mayfair-Richards a restaurant owner with an intense fear of clowns. Alongside her from the AHS family is Even Peters as Kai Anderson, local Michigan cult leader. Also joining the cast are Difficult People's Billy Eichner and Lena Dunham.
Why Is It Worth A Look? This block of AHS is borrowing from the real-world to create intense horror. The series takes place post-election and after the Trump upset everything starts to get much much worse, according to the trailer. There is also a lot of clown horror and Even Peters humping a television screen. FX has also made it possible for fans to get in on the cultish horror at AHSCULT.com where they will be given clues, secret messages and their very own identification number. It's AHS with a new face and it looks deliciously terrifying.
When Does It Air? Tuesday, September 5, 10 p.m. ET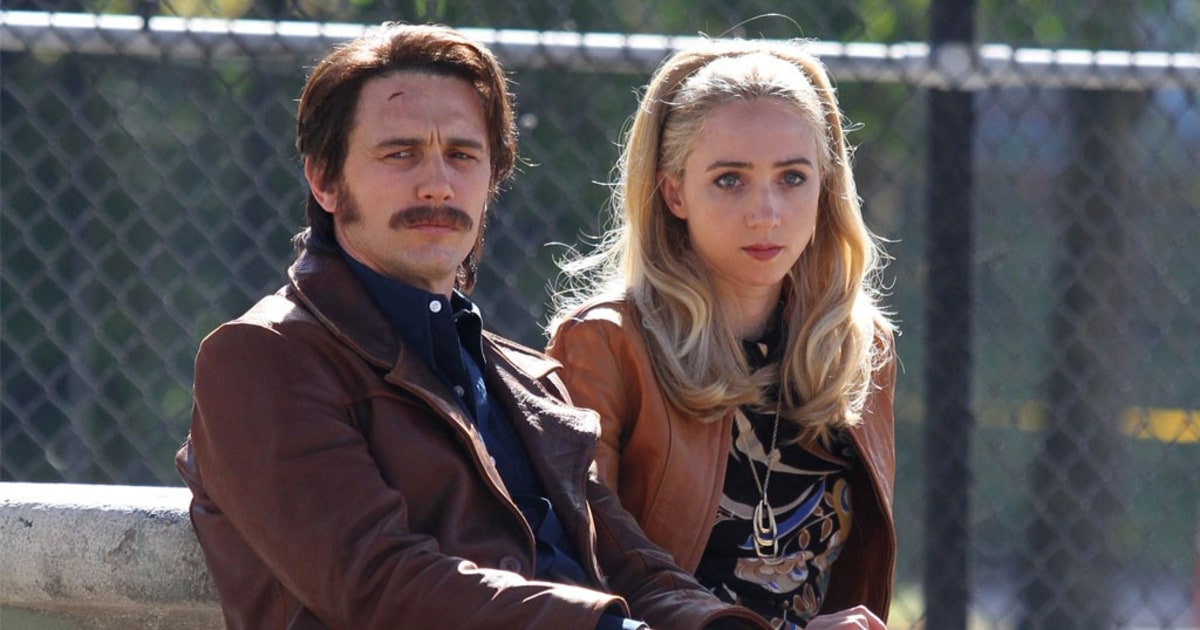 The Deuce – HBO
Who Is Involved? James Franco goes for broke playing twin brothers Vincent and Frankie Martino whose Times Square bar becomes a front for the mob. Opposite Franco is Maggie Gyllenhaal taking on the role of sex worker Eileen "Candy" Merrel. The series comes from The Wire powerhouse David Simon.
Why Is It Worth A Look? If you can get past Franco talking to himself, this is a really interesting story about what Times Square looked like in it's seedy high-day and how within it's grit-covered walls, the porn industry went from under-the-table hush to a booming industry. It's period piece meets mob drama meets James Franco.
When Does It Air? Sunday, September 10, 10 p.m. ET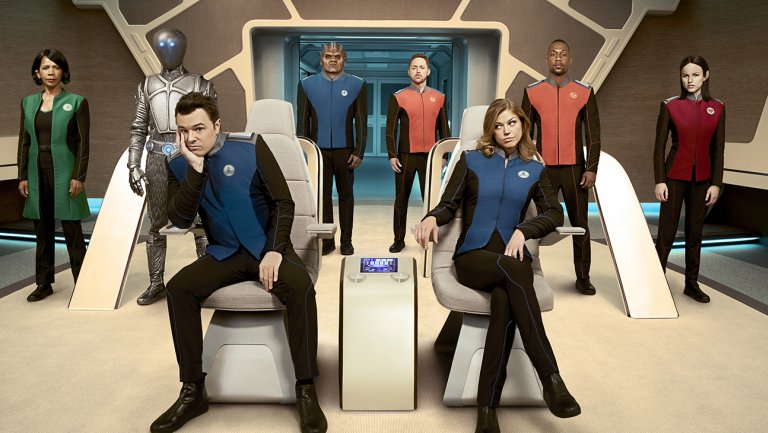 The Orville – Fox
Who Is Involved? The Orville is the singular vision of Family Guy creator and Star Trek obsessive Seth MacFarlane. In addition to creating, producing and running the show, MacFarlane stars as Ed Mercer, captain of the spaceship "The Orville." Rounding out the cast and the crew of the Orville are Adrianne Palicki (Friday Night Lights), Penny Johnson Jerald (The Larry Sanders Show) and Scott Grimes (Band of Brothers). Charlize Theron is also slated to guest star in an episode of the show though it's not known which.
Why Is It Worth A Look? We seem to be in a golden age of science fiction TV comedies. Fox alone has brought us Ghosted, The Last Man on Earth and now The Orville. The Orville brings pretty much everything to the table that you'd want to see in a network pilot. It's high-concept, interesting and features promising talent both in front of and behind the camera. Does that mean it will be good? Who knows! But MacFarlane's track record, passion for this nerdy topic and the show's intriguing concept means it's worth checking out at least.
When Does It Air? Debuts Sunday, September 10, 9 p.m. It's normal airtime will begin on Thursday, September 28 at 9 p.m.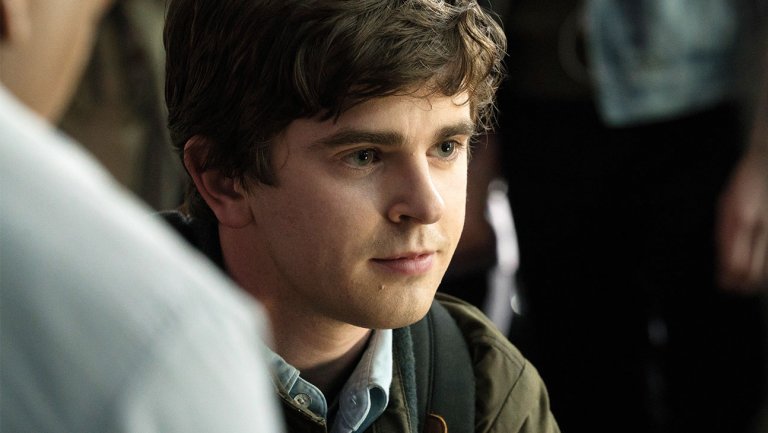 The Good Doctor – ABC
Who Is Involved? Bates Motel's Freddie Highmore stars as a young autistic surgical resident named Shaun Murphy. Misfit's Antonia Thomas plays a fellow doctor who forms a connection with Shaun and the West Wing's Richard Schiff plays Shaun's fierce friend, mentor and greatest advocate. The series comes from House's David Shore and Lost star Daniel Dae Kim.
Why Is It Worth A Look? The simple fact that this is another hospital drama courtesy of the House mastermind, is arguably reason enough. Added to that, the premise centers around a young autistic doctor with savant syndrome—making him extremely intelligent, capable and perceptive doctor but held back when it comes to the realm of the less quantitative and technical aspects of life. When Shaun Murphy leaves his quite life of solitude to join a surgical unit at a prestigious hospital, he must prove to his skeptic colleagues that his perceived limitations are just that, perceptions.
When Does it Air? Monday, September 25, 10 p.m. ET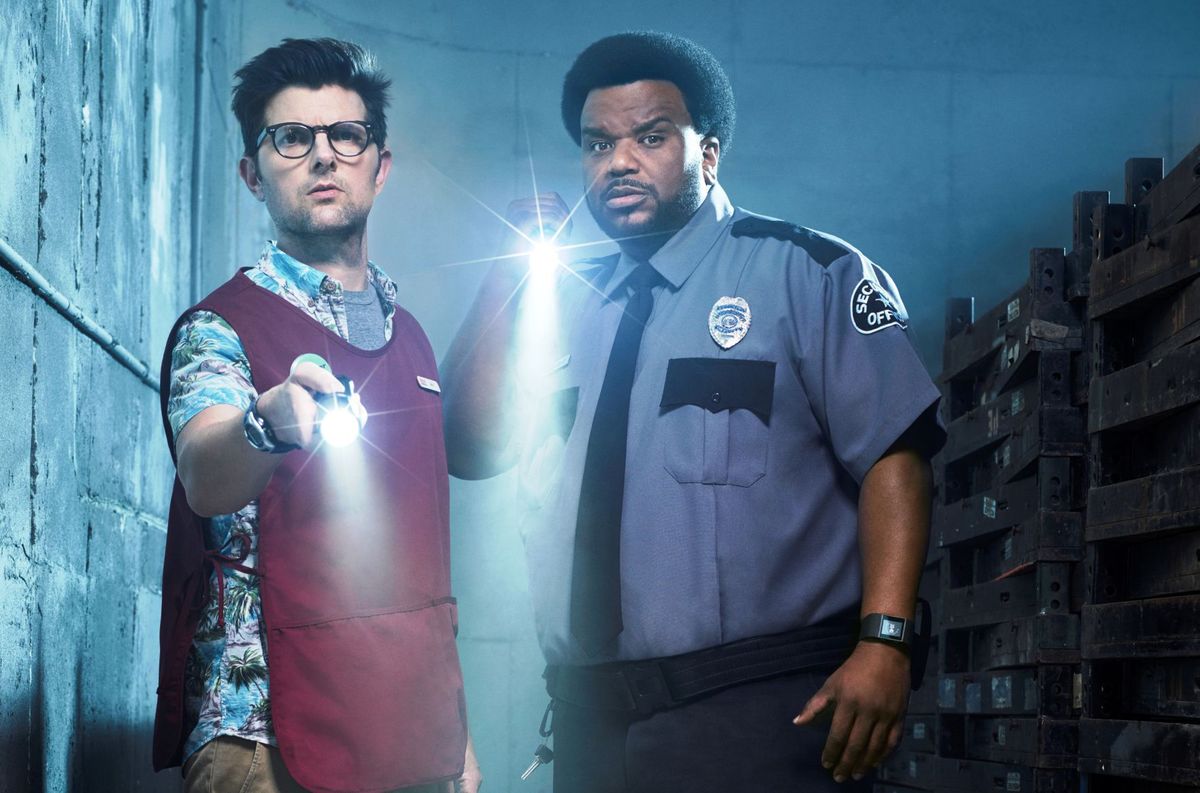 Ghosted – Fox
Who Is Involved? Ghosted comes with perhaps the highest comedic star power for a network comedy in a long time. Parks and Recreation's Adam Scott and Craig Robinson co-star as a professor and ex-cop who team up to investigate the paranormal. Amber Stevens West, Ally Walker and Adeel Akhtar round out the cast as members of the paranormal investigation organization The Bureau Underground. The series was created by Robinson and showrunner Tom Gormican
Why Is It Worth A Look? Robinson and Scott are well-known commodities as comedic actors and almost any series involving them would be worth at least a cursory look. But you add in the X-Files-esque angle of paranormal investigation and this comes close to must-watch territory. Plus, we've seen the pilot and while it has some of the usual network pilot over-expository shortcomings, it shows a ton of promise and capably sets up what looks to be an interesting first season.
When Does It Air? Sunday, October 1, 8:30 p.m. ET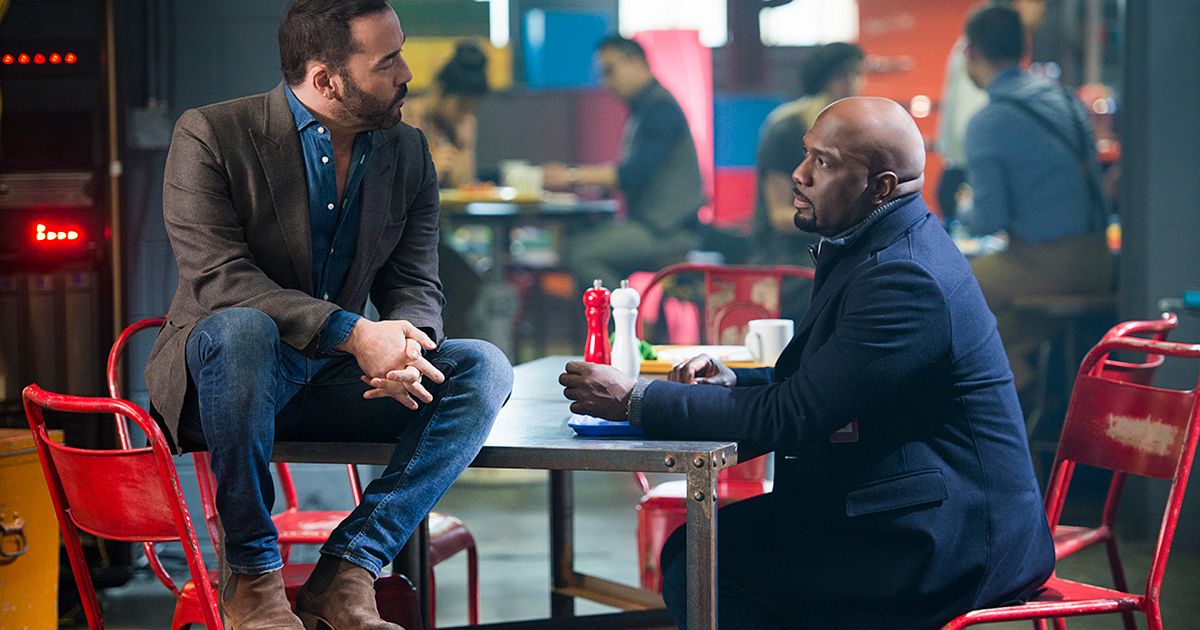 Wisdom of the Crowd – CBS
Who Is Involved? Entourage alum Jeremy Piven plays Silicon Valley tech innovator  Jeffrey Tanner who hopes to change the face of crime-solving.  Joining Piven is Criminal Minds' Richard T. Jones and Game of Thrones Natalia Tena. The series is based off an Israeli version and comes from Ted Humphrey, former writer/executive producer of The Good Wife and is directed by Adam Davidson who pioneered the Fear the Walking Dead pilot for AMC.
Why Is It Worth A Look? CBS wanted Piven in their lineup and they sure gave him a role with some of that Ari Gold charisma softened with a meaty story to chew on. The show is all about what would happen if all the hubbub on the internet could actually be useful. Piven's character develops "Sophe," a platform to change the face of crime-solving by crowdsourcing evidence to find his daughter's murderer. The Wisdom of the Crowd premise has depth and real-world application that are sure to make it an exciting experience.
When Does It Air?  Sunday, October 1, 8:30 p.m. ET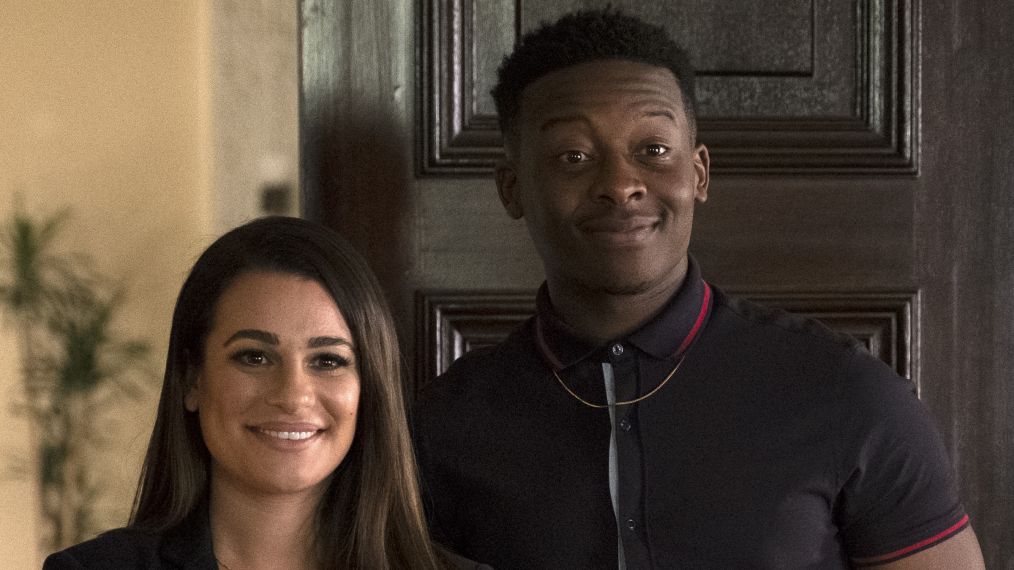 The Mayor – ABC
Who is Involved? Search Party's Brandon Michael Hall stars as aspiring rapper/mayoral candidate Courtney Rose. Community's Yvette Nicole Brown plays Rose's no-nonsense mother while former Glee star Leah Michele co-stars as begrudging chief-of-staff and ex-classmate Valentina. David Spade is also cameoing as the incumbent mayor. The Mayor is produced by Tony-winning Hamilton star Daveed Diggs.
Why Is It Worth A Look? ABC has quietly been stacking its schedule with diverse, ensemble comedies that are family-friendly yet genuinely funny. The Mayor has a fun premise that finds a struggling rapper looking for the right PR stunt. When he involves himself in local politics to drum up publicity, Courtney Rose is forced to get down to business when he's elected to office as the mayor of his California hometown.  
When Does it Air? Tuesday, October 3, 9:30 p.m. ET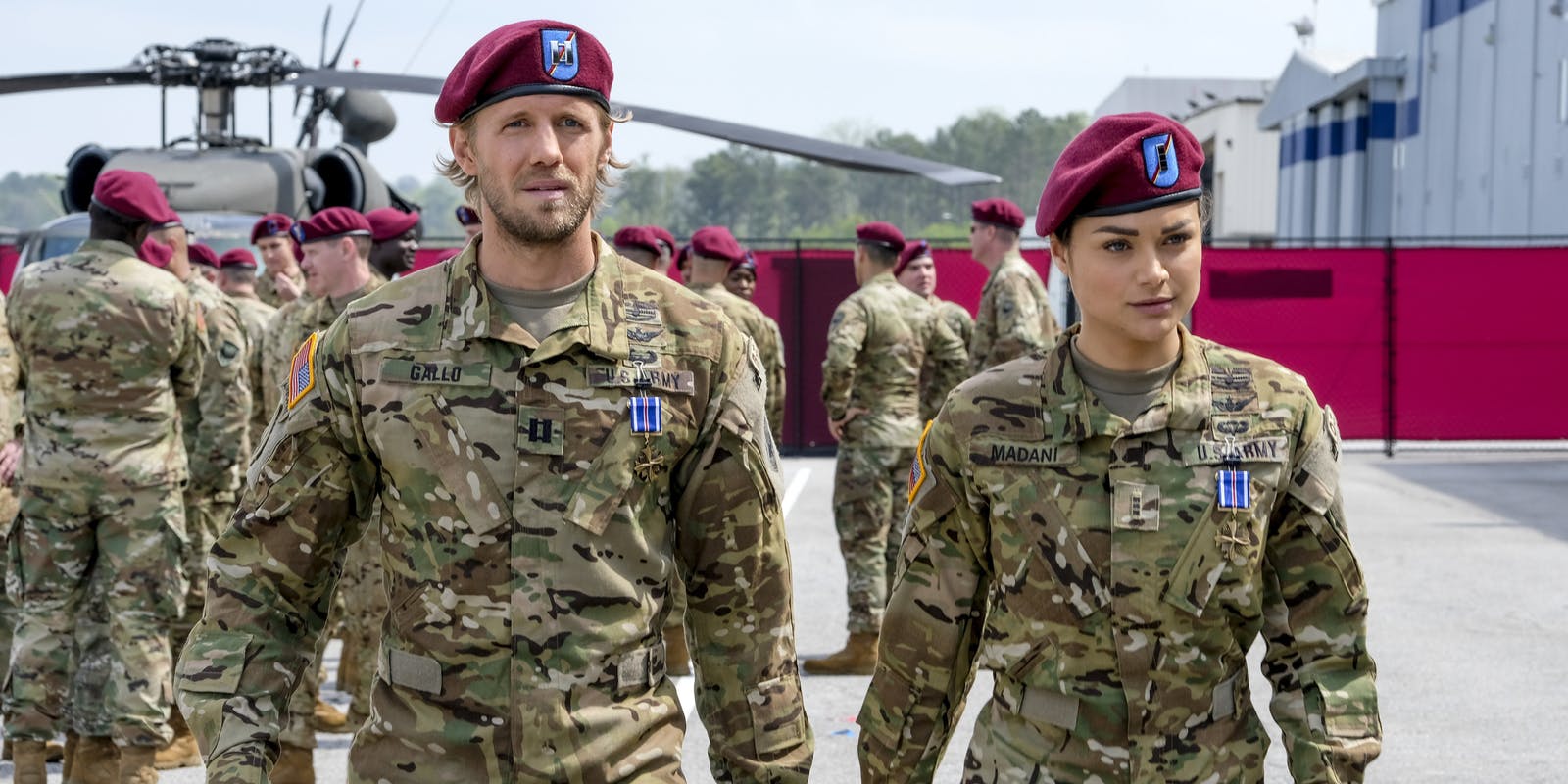 Valor – CW
Who is Involved? Valor is a military drama created by Kyle Jarrow. Anna Fricke, co-creator of the US/Canadian version of Being Human, will be the showrunner. The series follows aging hipster flyboy Captain Leland Galo, played by Matt Barr (Hellcats). Fresh off her stint as the femme fatale in Syfy's Blood Drive, Christina Ochoa will be Galo's co-pilot, Officer Nora Madani, described as "an intense and driven junior Army pilot who is a member of the Night Raiders special ops unit."
Why Is It Worth A Look? Crime shows, hospital dramas, and other series centering around public servants abound, but military shows haven't been at the forefront, allowing Valor to fill a niche that could resonate with viewers who enjoy the many shows with the word "Chicago" in their title, in which the characters put their lives on the line each week.
When Does it Air? Monday, October 9, 9 p.m. ET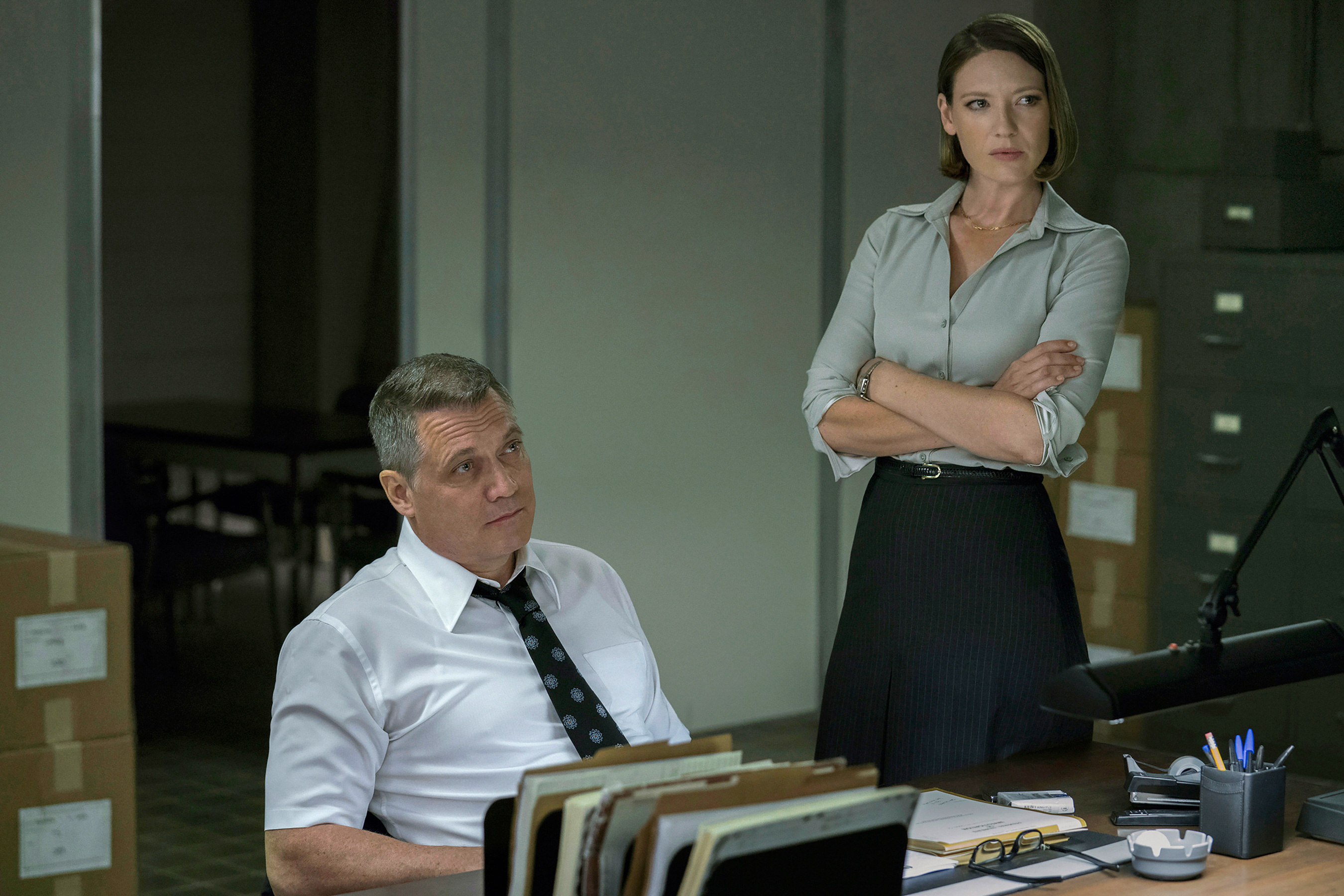 Mindhunter – Netflix
Who is Involved? Executive producers David Fincher and Charlize Theron bring this crime thriller to Netflix, which is based on John Douglas and Mark Olshaker's nonfiction book Mindhunter: Inside the FBI's Elite Serial Crime Unit. Jonathan Groff (Hamilton, Glee) plays FBI Behavior Science Unit agent, Holden Ford, who is in turn inspired by based on real-life FBI agent John Douglas. Holt McCallany (Alien 3, Sully) co-stars as FBI Behavior Science Unit agent, Bill Tench, who is based on real-life agent Robert K. Ressler, along with Anna Torv (Fringe) as a psychologist named Wendy. Her inspiration is, based on real-life figure Dr. Ann Wolbert Burgess. Fincher is directingdirects three episodes.
Why Is It Worth A Look? David Fincher's last misstep was Benjamin Button, andbut the director has been on a tear of excellent work since 2010's The Social Network. There's no reason to think that this '70s period crime drama focused on the FBI agents who pioneered the psychological study of serial murderers would end that streak. Echoing what is arguably Fincher's best film, Zodiac, Mindhunter is dark, disturbing, and yet completely fascinating., Aan unflinching look at the mind of monsters that begs its audience to flinch instead.
When Does it Air?  All 10 episodes streaming Friday, October 13, 2017.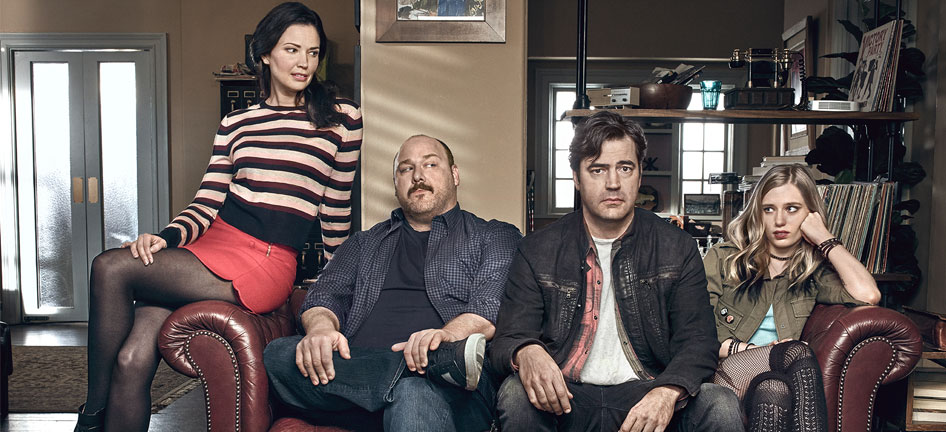 Loudermilk – AT&T's AUDIENCE Network
Who Is Involved? Created by writer-director and half of the legendary Farrelly Brothers team, Peter Farrelly, and Emmy-winning The Colbert Report writer, Bobby Mort, Loudermilk stars Ron Livingston (Office Space) as the titular ne'er-do-well. Will Sasso (Shameless), Laura Mennel (Watchmen), and Toby Levins (Fear the Walking Dead) round out the cast.
Why Is It Worth A Look? Farrelly is one half of the duo that brought us modern comedy classics Dumb & Dumber, Kingpin, and There's Something About Mary, so the guy has earned our attention. Also, Livingston always brings his A-game and deserves the chance to headline his own series. As Loudermilk, he'll play a substance abuse counselor, a foul-mouthed, pessimist with a drinking problem that's the least of his worries. On a network that allows uncensored content to flourish, Loudermilk could be the comedy that puts AUDIENCE on the map.
When Does it Air? Tuesday, October 17, 8:30 p.m. ET
S.W.A.T. – CBS
Who Is Involved? S.W.A.T. is a remake of the 2003 film of the same name…which in turn was a remake of the 1975 TV series of the same name. That's right. S.W.A.T. finished the reboot lifecycle. It stars Criminal Minds' Shemar Moore as Sergeant Daniel "Hondo"Harrelson. Stephanie Sigman, Alex Russell and Jay Harrington (the eponymous Ted in Better Off Ted) star as well. The series was created by Aaron Thomas and will be run by Thomas and The Shield creator Shawn Ryan.
Why Is It Worth A Look? If remakes are usually not promising then remakes of remakes are even less promising. Still, S.W.A.T. is worth a look for one very important reason: Shawn Ryan. Ryan is one of the most beloved and important figures in recent TV history. The Shield is rightfully considered a transformative classic but the many other shows that Ryan has had a hand in are almost always at least interesting. If The Shield represents the best case scenario for S.W.A.T. and the perfectly fine The Chicago Code represents the worst case, it should at least be watchable.
When Does It Air? Thursday, November 2, 10 p.m. ET.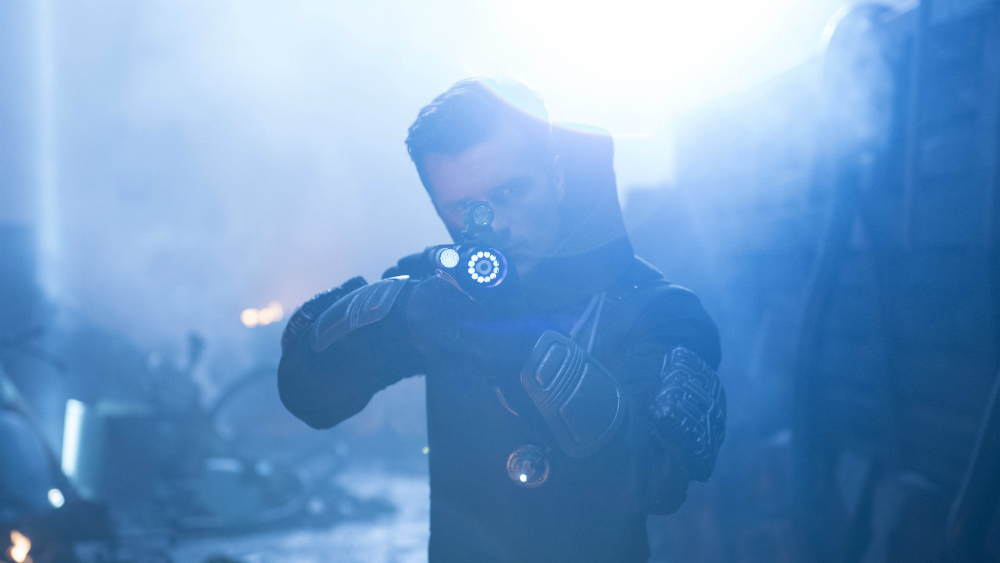 Future Man – Hulu
Who is Involved? Perhaps this century's finest comedy duo, Seth Rogen and Evan Goldberg, are executive producing and directing Future Man, which is from the creators of Sausage Party, Kyle Hunter and Ariel Shaffir. Hunger Games star Josh Hutcherson roughs up his image as janitor turned time-traveling savior, Josh Futturman. Eliza Coupe (Happy Endings) and Derek Wilson (Preacher) co-star as soldiers from the future, Tiger and Wolf, who have selected Josh as mankind's last hope.
Why Is It Worth A Look? Hard R-comedy meets big budget sci-fi, with plenty of world-building, memorable action set-pieces, and '80s nostalgia for good measure. After bringing Preacher to AMC, Rogen and Goldberg have proven they can deftly balance ambition, humor, and oddness in a television format, and this premise sounds right in their wheelhouse: An under-achieving janitor by day, world-ranked gamer by night, is drafted into a battle with human-exterminating aliens by tough, future warriors. Low-brow jokes meet high-concept science fiction. Say no more!
When Does it Air? All 13 episodes streaming Tuesday, November 14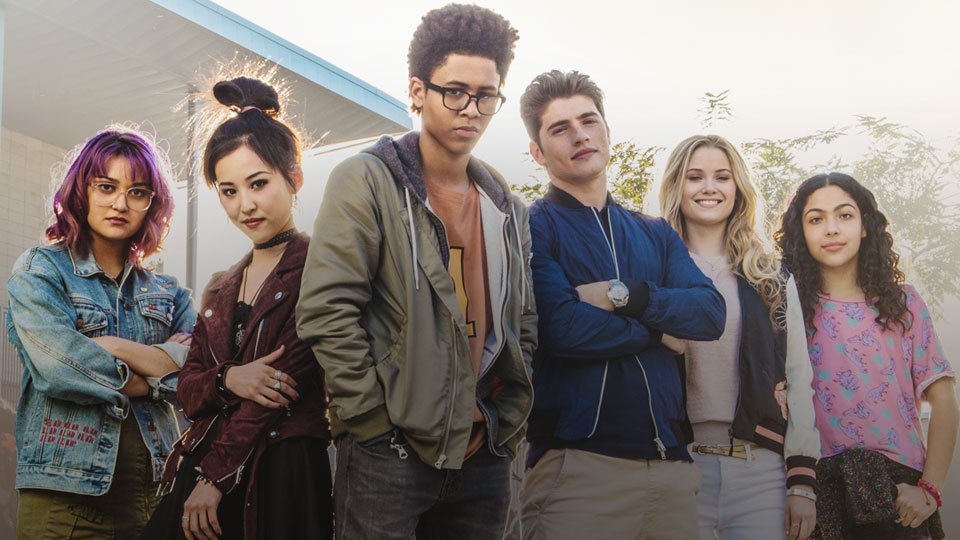 Marvel's Runaways – Hulu
Who is Involved? Josh Schwartz and Stephanie Savage, who co-wrote the Runaways pilot for Hulu, will act as co-showrunners for this adaptation of the popular Marvel comic in which six runaway children of varying ages and backgrounds unite against their criminal parents, collectively known as "The Pride." Allegra Acosta, Virginia Gardner, Gregg Sulkin, Lyrica Okano, Rhenzy Feliz, and Ariela Barer star as the titular runaways, and the parents include such notables as Annie Wersching (24), Kevin Weisman (Alias), and James Marsters (Buffy the Vampire Slayer). Julian McMahon (Charmed, Nip/Tuck) guest stars as Jonah, who helps the runaways along their path to becoming unlikely heroes.
Why Is It Worth A Look? Marvel is always looking to expand the Marvel Cinematic Universe, and Runaways will be a part of it. Both Runaways and Inhumans are new television entries in that vein, but with questionable advance reviews for the latter, Runaways could grab all the attention. The cast photo that was released early in the show's development excited fans with how closely it mirrored a recognizable cover from the comic. With a cast of relative newcomers, this show could potentially explode from the pack to compete alongside The Defenders, which, like other Netflix shows, is on the periphery of the MCU at best.
When Does it Air? All 10 episodes will stream on Hulu on Tuesday, November 21, 2017.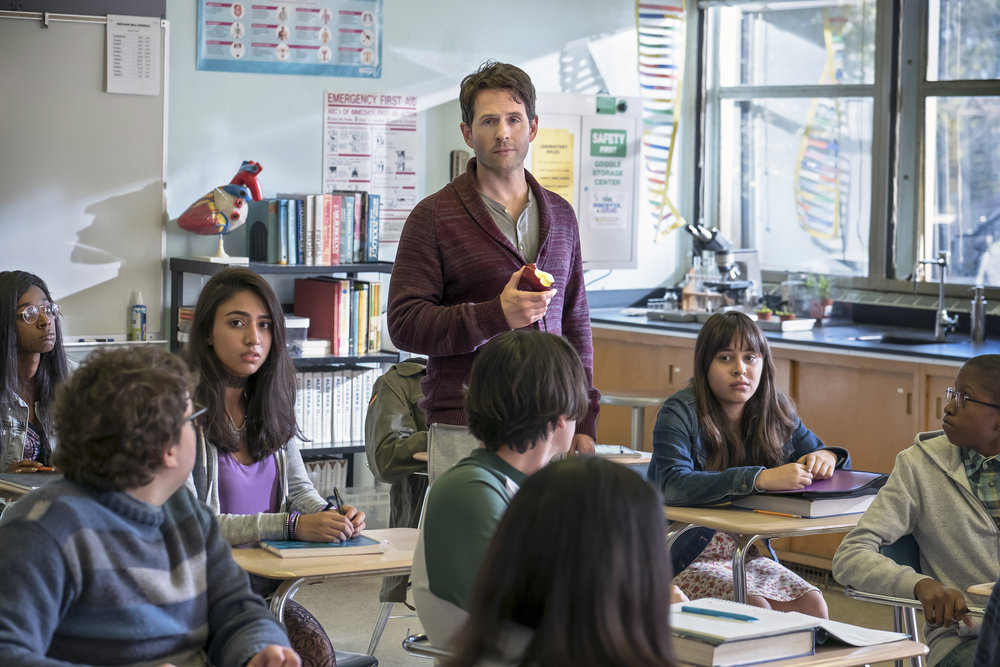 A.P. Bio – NBC
Who is Involved? A powerhouse SNL trio of Lorne Michaels, Seth Meyers, and writer Mike O'Brien combined to create A.P. Bio, which stars It's Always Sunny in Philadelphia's Glenn Howerton as a teacher named Jack and comedian Patton Oswalt as his boss, timid and nervous Principal Durbin.
Why Is It Worth A Look? Meyers and O'Brien are whip-smart writers who are aiming to bring some wit back to NBC's comedy lineup. Howerton has been consistently brilliant on the criminally underappreciated, long-running Always Sunny, and this new role looks to feed off of his particular talents. Howerton stars as Jack Griffin, a philosophy scholar who misses out on his dream job as professor at Princeton and is then forced to accept a job teaching Advanced Placement biology to high schoolers. With no intention of teaching biology, Jack decides to use his honor roll students in his mission for revenge. So Howerton will be playing a plotting, scorned man with a superiority complex and he's given dominion over innocent teenagers? That sounds perfect, even before you throw in the always great Oswalt as a foil. Sign us up for that class.
When Does it Air? Midseason TBD